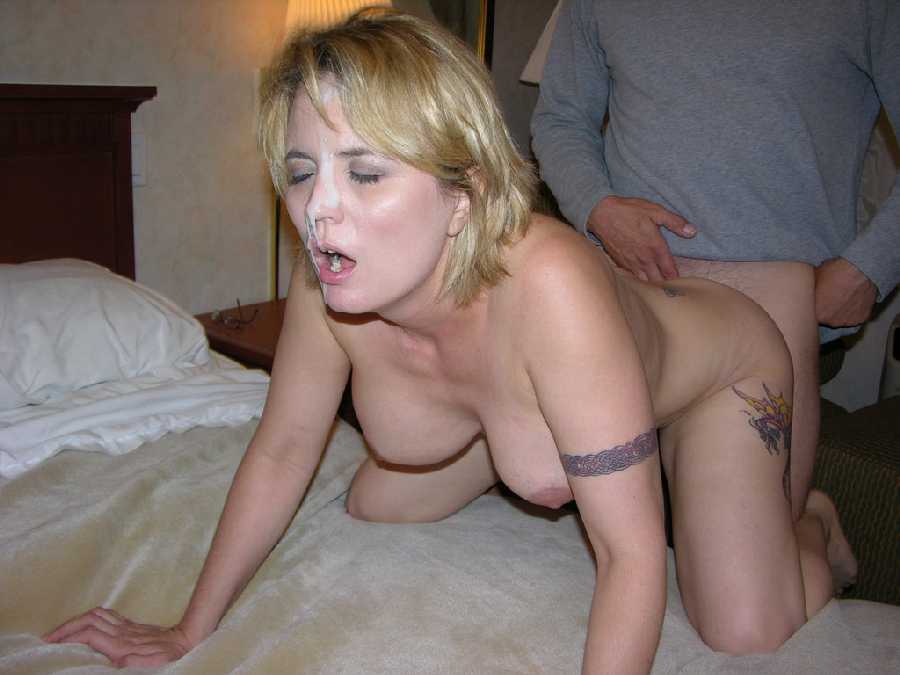 Hi,

My brother and I play video games as often as we can, so we can get a chance to see each other once in a while. We are only a couple of years apart, so we have always been really close. So, one evening I called my brother and asked him if he wanted to come over to my house to play games that night. He agreed to be over in a couple of hours. When he showed up, we had some drinks and started playing. After a while I told him we should take a break. We sat down and had a few more drinks with my wife. I pulled out a deck of cards and suggested we play some blackjack.

There were no objections, so I started dealing. After a few hands of drink betting we were all getting fairly rowdy and drunk, so I suggested that we make it more interesting and that we bet clothing. No one said anything, but I did get some "Yeah Right" looks. So I started to deal the next hand. My brother and I were down to our boxers in no time losing hand after hand. My wife was in her panties, but still had here shirt on. She lost the next hand, so I told her that the shirt had to go. She told me; "NO WAY!" It took some convincing, but we did finally get her to lift her shirt up for a brief moment. What I didn't realize was that she was wearing a shelf bra that did not cover her nipples at all.

My brother and I were both transfixed on her erect nipples and were both speechless. She noticed how much we had enjoyed the flash and she just smiled. We played another hand and she lost again. I told her the shirt definitely had to go now. She finally started to lift her shirt off, exposing her perfect erect nipples to us again. I noticed that my brother could not take his eyes off her tits this time. After seeing her exposed in front of someone else, I was getting really turned on and my brother could not hide his excitement either. A couple of more poorly played hands and my brother and I were both nude and my wife finally lost her bra. It only took one more hand for her to finally loose her panties. That's when things got really interesting.

This is a little long, but here is what happened next.

When she started taking her panties off, I was enjoying watching my brother get turned on by her sliding them down her legs. I noticed once she got them to her feet, she spread her legs slightly and she exposed her cleanly shaved pussy. I asked him; "What do you think?" He said nothing as he just stared at her smooth lips. I could see she was wet and that just made my cock get harder by how horny she was getting and how much my brother was enjoying looking at her hot little body. I also noticed my brother was at full mast. My wife just looked at him with this innocent smile while she brushed her hand by her smooth pussy. I could see that she was just as transfixed by his pulsating dick as he was with her perky tits.

I couldn't believe that my brother was staring at my wife's throbbing pussy and she was staring at his hard cock both with mouths slightly open! With no more clothing to bet I told her that we would have to bet something else. I told her if she lost, I got to play with her tits. She agreed and more cards were played. She lost another hand, so I moved closer to her to collect my prize. Since my brother had a winning hand too, I asked if he wanted to feel how hard her nipples were too. There was no hesitation as he reached over the table and started playing with her trembling peaks. The next hand she lost again, the stakes were a little higher this time, and I told her that I got to suck on a nipple this time. My brother and I both chose a breast and started sucking her hard nipples into our mouths, squeezing her firm breast as we worked her nipples with our tongues. Her back arched up so her nipples would meet our awaiting mouths as she let out a sigh of excitement.

I decided we had finished playing cards for the night and I was curious how far we could take this. I slid my hand up the inside of her thigh all the way to her smooth lips to see how receptive she might be. I could not believe what I felt; my fingers were sliding on a steamy hot, dripping pussy. I had never felt her this wet and hot until now. I noticed my brother was more than happy taking care of her tits, rubbing them, squeezing them and sucking on both nipples making sure to spent equal amounts of time on each. So I decided I needed to get a real good taste of her extreme arousal. I went down and started to gently kiss her inner thighs moving up towards her hips and circling her pussy, making sure not to get there too fast. Her hips arched up signaling to me that she had enough waiting and she wanted some attention down there. I continued lightly kissing her body and slowly made my way to her lips, finally getting a taste of her sweet juices. I started licking her clit slowly, then I picked up the pace and started licking it faster taking turns sucking on it, driving her crazy. I started to push my tongue in and out of her hole tasting every bit of her while I gave her clit short little breaks. She was enjoying all the attention her body was getting and I knew her senses must have been working over time.

I asked my brother; "Do you want to taste how sweet my wife is?"

He replied with an enthusiastic; "I would love too!"

We switched positions so he could get a taste of her too. I was also getting more excited watching her enjoy another man eating her pussy. In the midst of me playing with her nipples, she grabbed me and drew me in and started to suck on my cock. She wrapped her hands around my waist and started to just pull me deeper and deeper into her mouth. It did not take her long to feel around and find his hard cock, which she immediately started to stroke at the same time. After a few minutes, he could take no more and told me that he needed to fuck her. I told him to go ahead and enjoy her. He climbed up more on top of her and had no problem sliding his throbbing cock into my wife's wanting pussy. He started fucking her hard slamming his dick in and out of her faster and faster. As he got faster, so did her rhythm of sucking my cock. We never neglected her nipples, both taking turns playing with each of her tits as she enjoyed both of us. I was so incredibly turned on watching another man fuck my wife and her enjoying it so much that my cock was harder than it has ever been. When he was ready, he pulled out and shot his load all over her tits.

I assumed he had not had sex in a while, just by the amount of cum that covered my wife's chest. She reached for a towel to wipe it up and I told her, "Leave it, I want to fuck you while he watches and I want to cum on your tits too, so we can all see how horny we were." I switched positions and stated to fuck her while my brother watched. He watched us as we fucked and I think it was turning him on as well as make it hotter for us to have someone watch us as we fucked.

That was the first of several experiences we all had together, and I thought that it was just too hot not to share. Enclosed is a picture of her with my brother behind her and me just having finished on her face. She was wild that day! - Byron


*** GIRLS WHO WANT TO SEE
YOUR PENIS !!

1 - REGISTER FOR A FREE ACCOUNT
2 - Confirm Email
3 - Login and Click on Adult Chat Rooms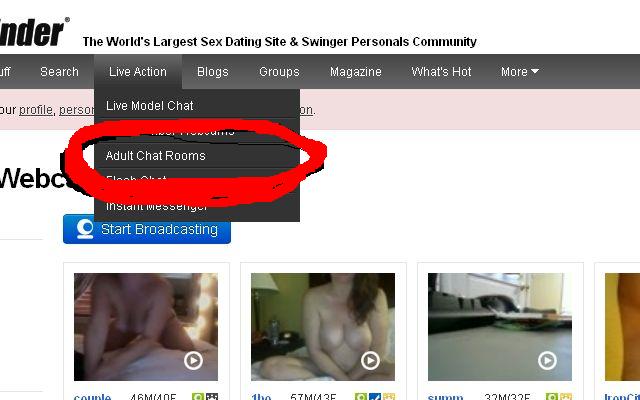 4 - Click on Girls Watching Guys on Cams

Follow instructions to Join group and enjoy!!!!
P.S. You can also click on Live Action - Live Member Webcams for normal sexy chat with couples and singles - Webmaster
OPEN ACCOUNT HERE
© 2004 Truth or Dare Pics