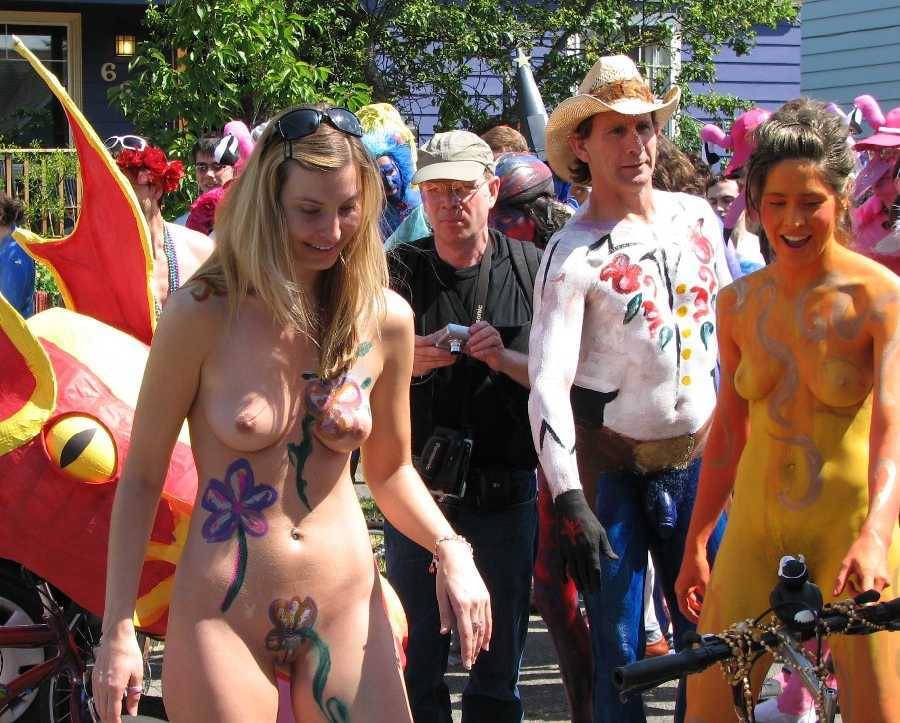 PICS of Bodypaint
nude girls on bikes.
Hello Everyone. Once again lots of requests from more of this annual event held in Seattle every year. It's basically a parade with people lining the streets to see regular people volunteer to bike, walk and rollerblade wearing nothing but paint ... and in some cases not even that. Every city needs one of these. Enjoy - Webmaster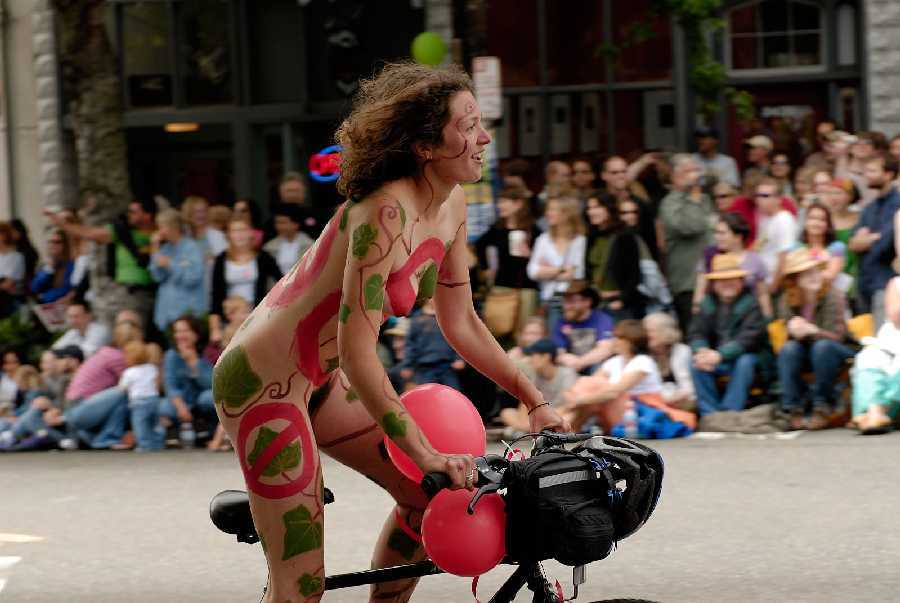 Nice balloons.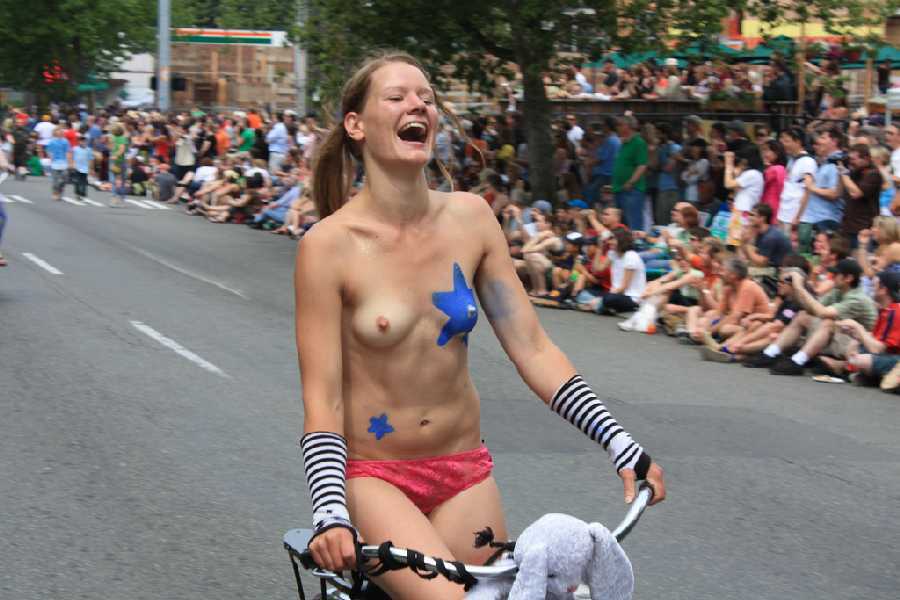 Someone painted the 2nd star a little low.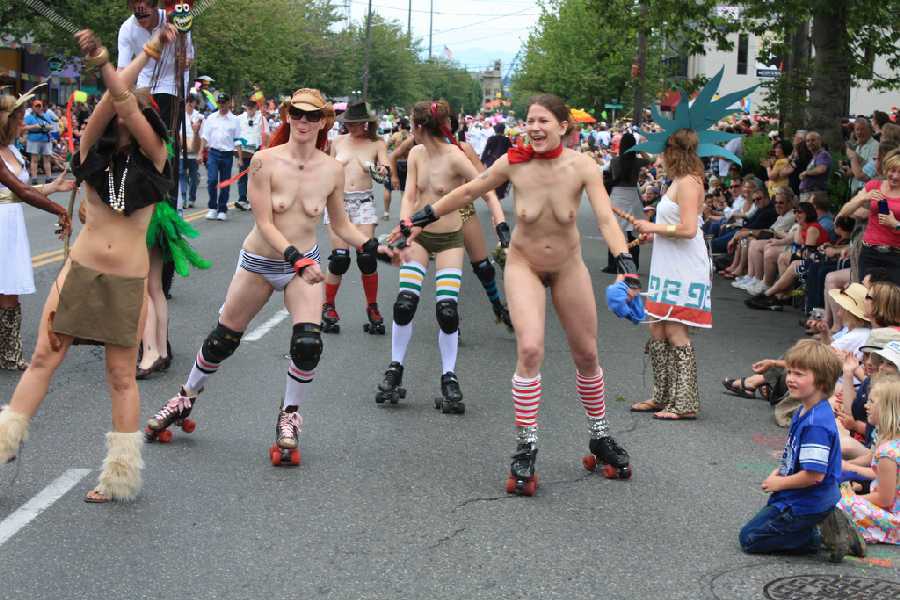 On blades.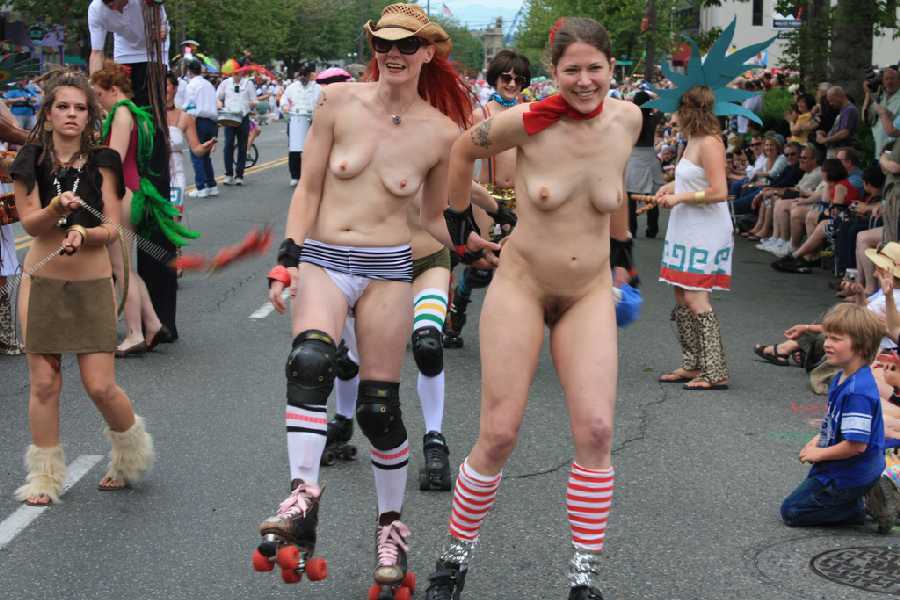 Brave girl is totally nude.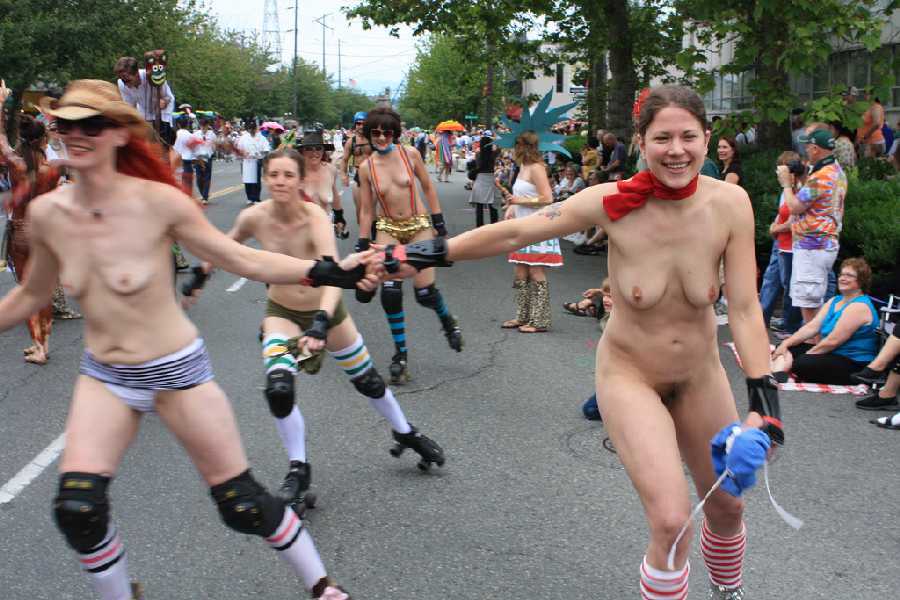 Same picture.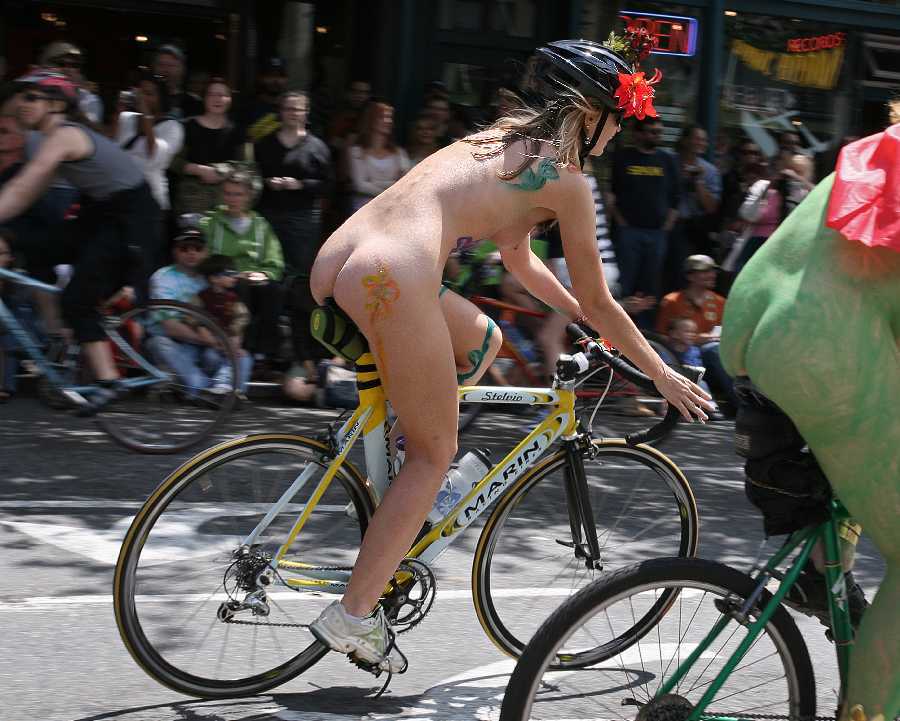 Nice butts.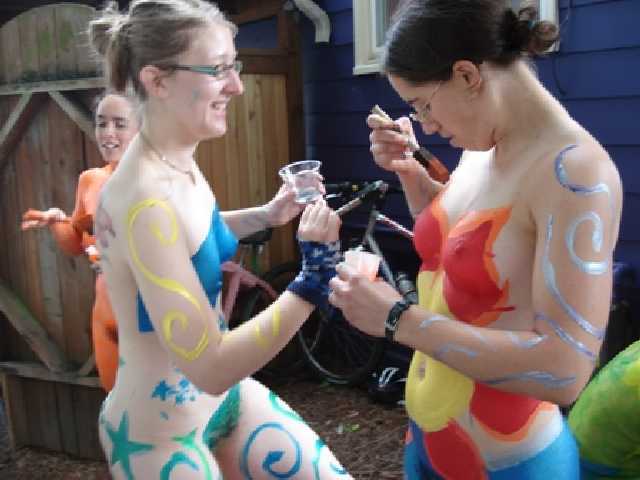 Wanted: Bodypaint man for one day only.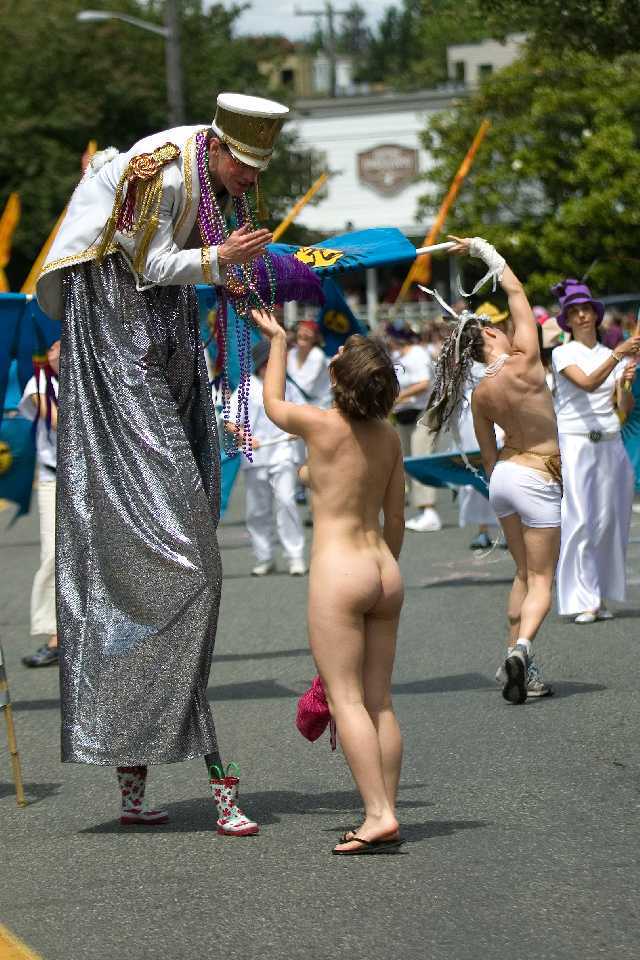 Just like in Mardi Gras ...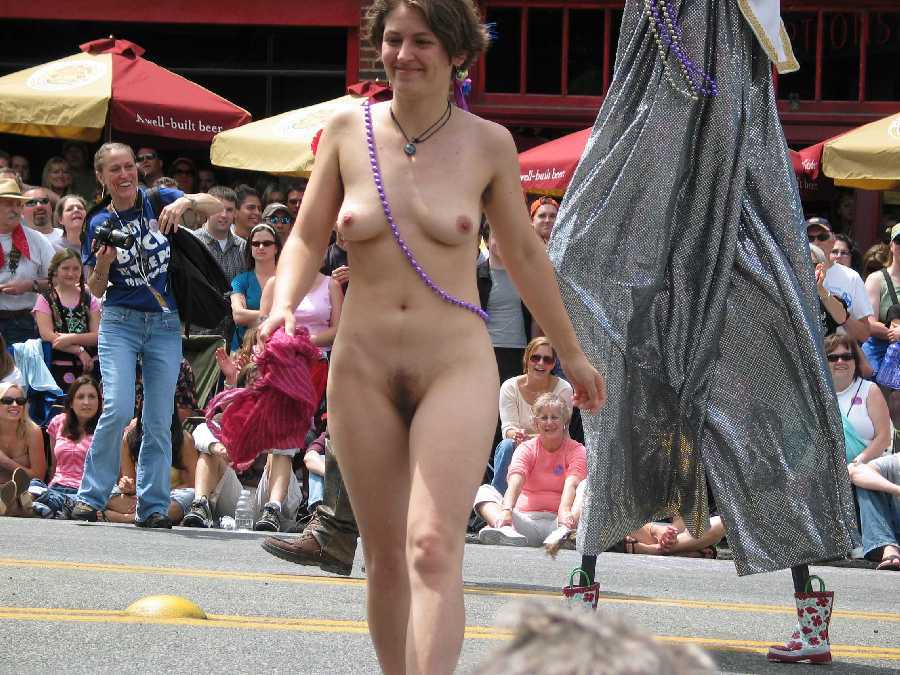 ... she earns her beads.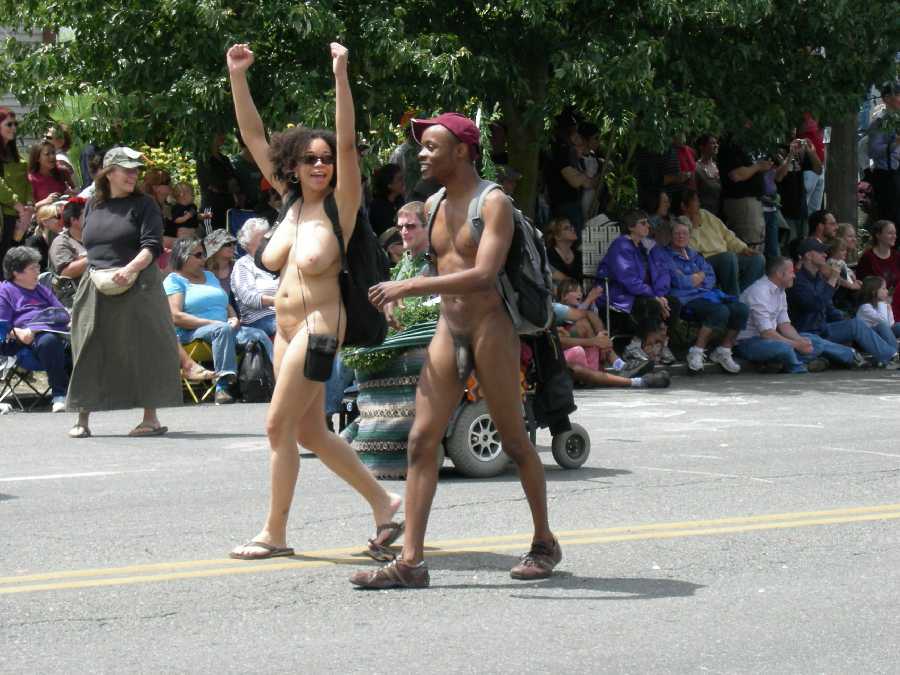 Both well endowed.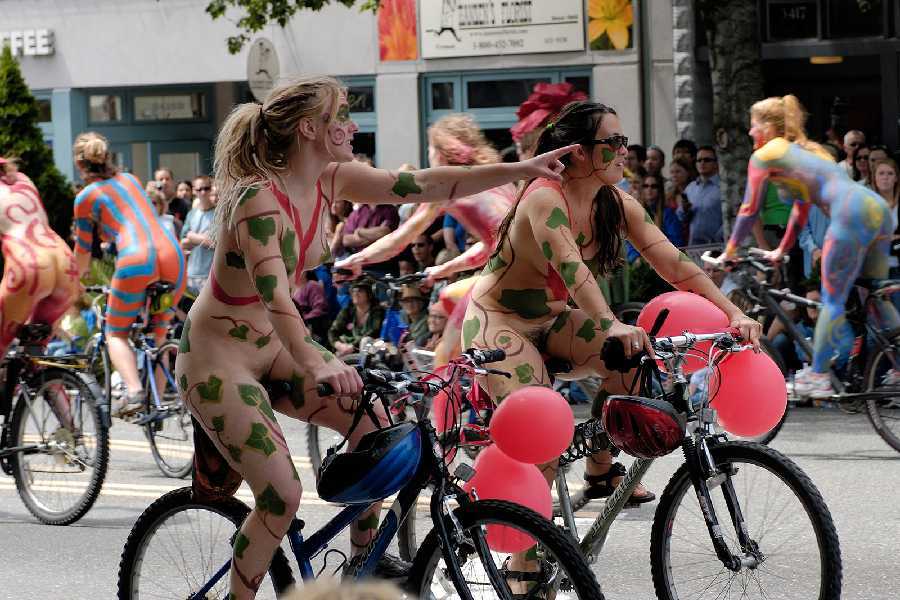 Even they check out other nude cyclists.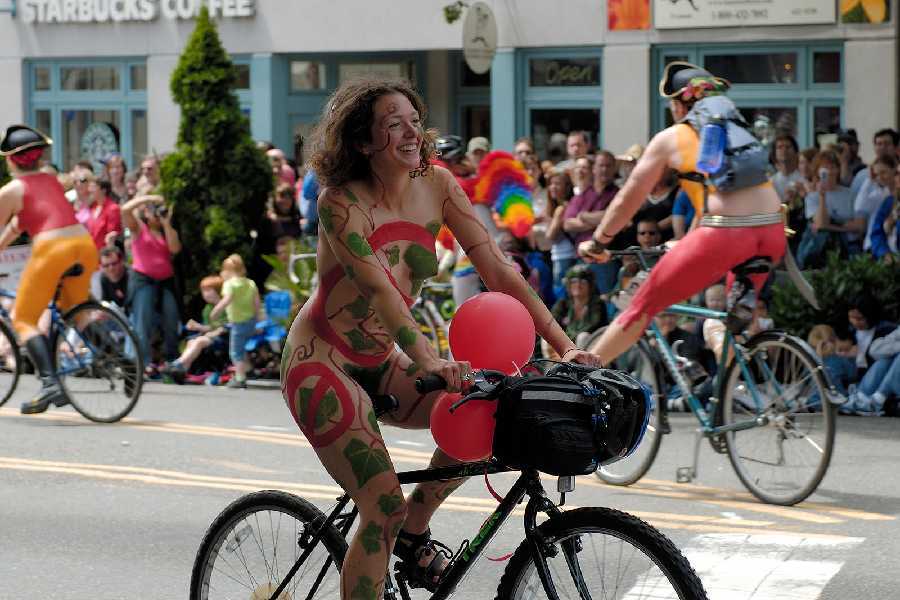 How hot is that?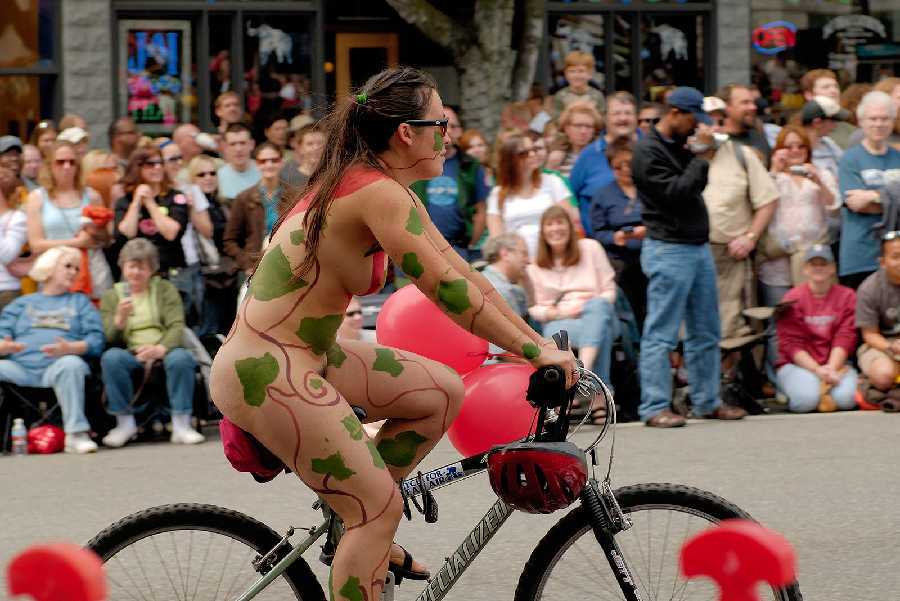 Lots of smiling faces.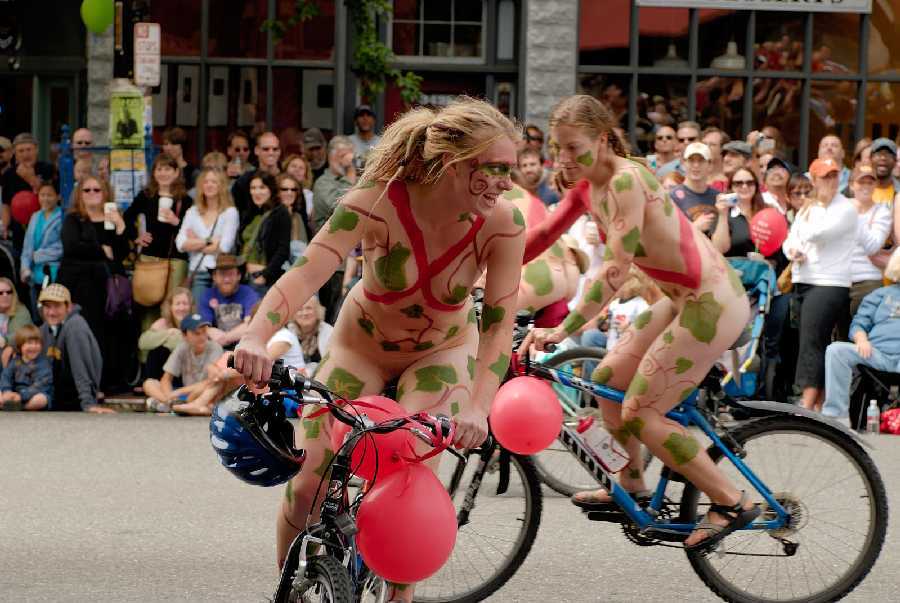 Making sure everyone sees.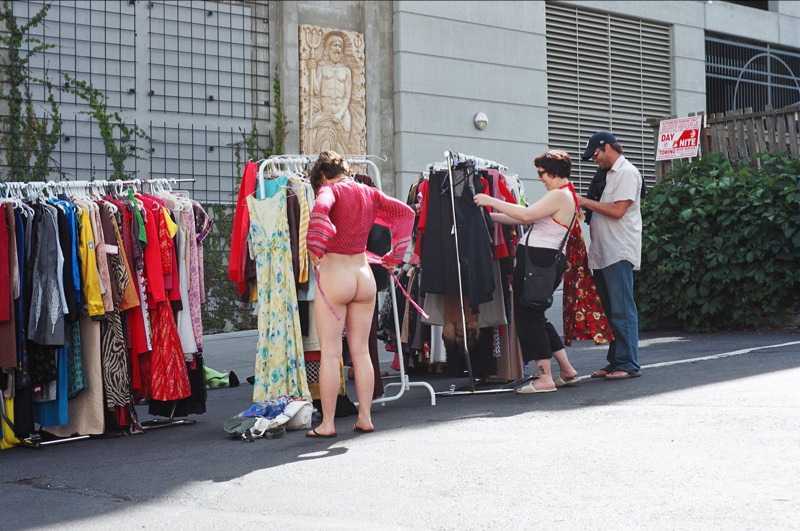 Getting ready.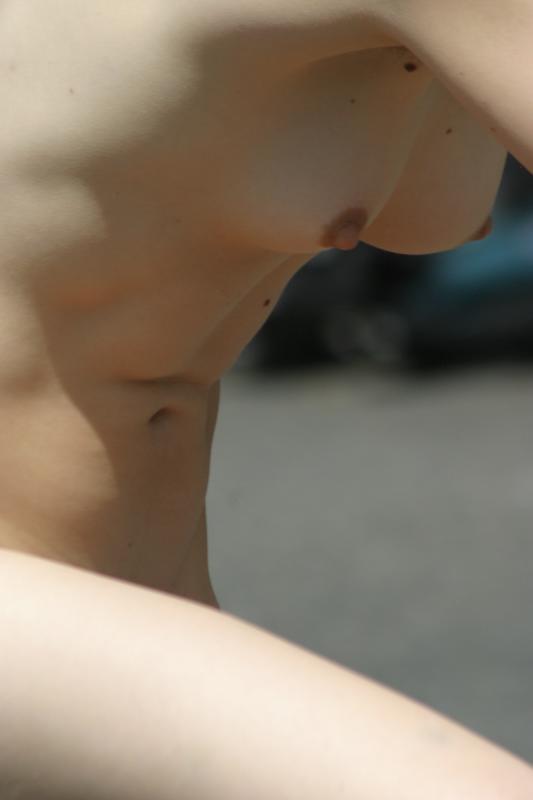 Close up on bike.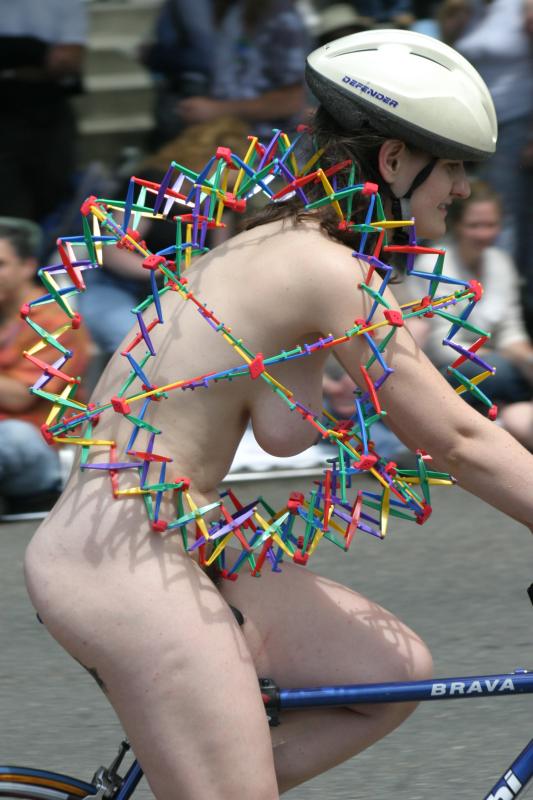 New to this.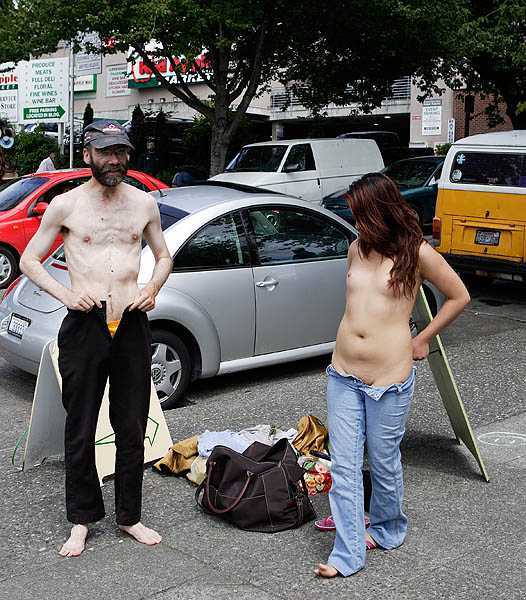 Daring each other?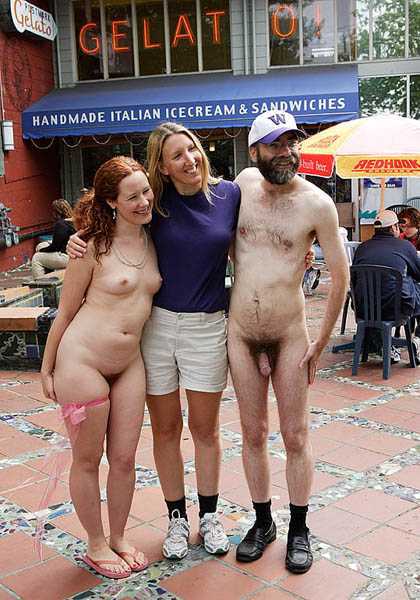 Woman gets a souvenir picture with 2 naked people.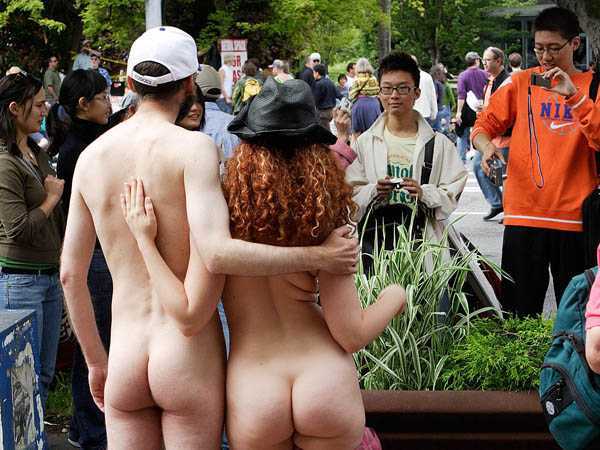 Then everyone wants a pic.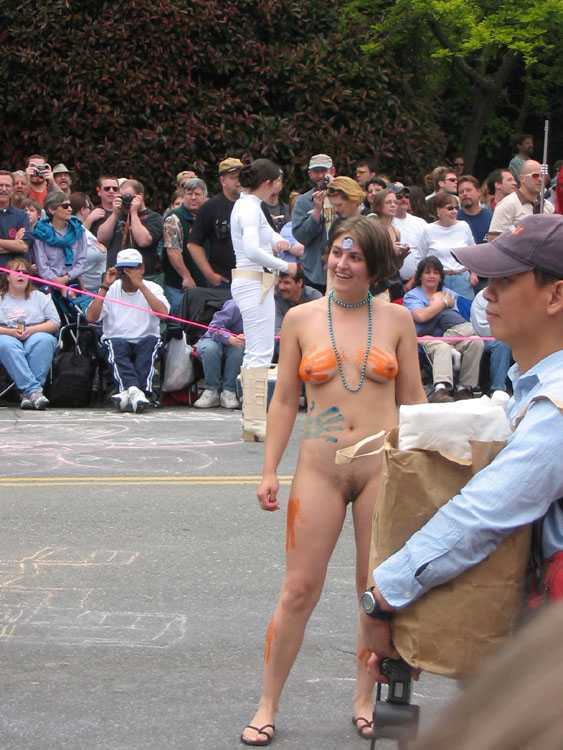 Who's lucky hands?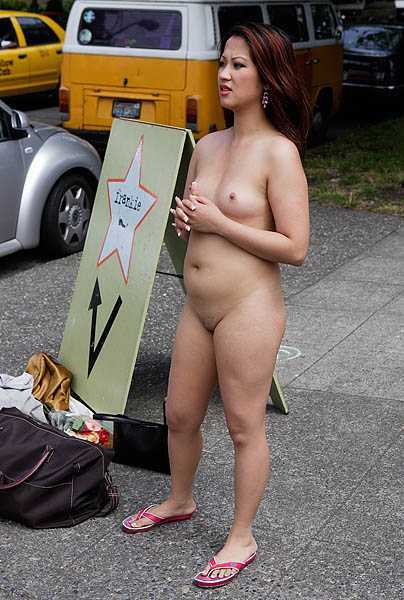 All set.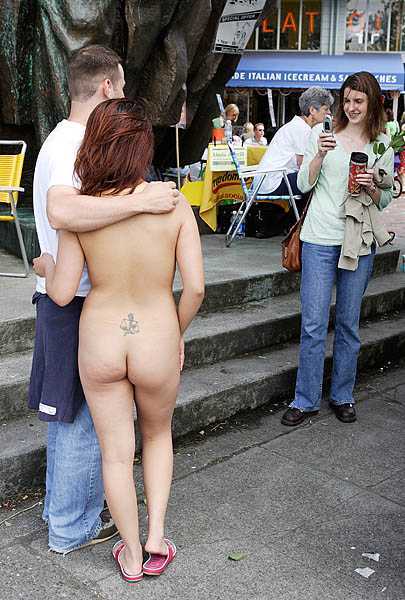 Understanding girlfriend lets her man take a pic with a naked chick and thinks it's fun.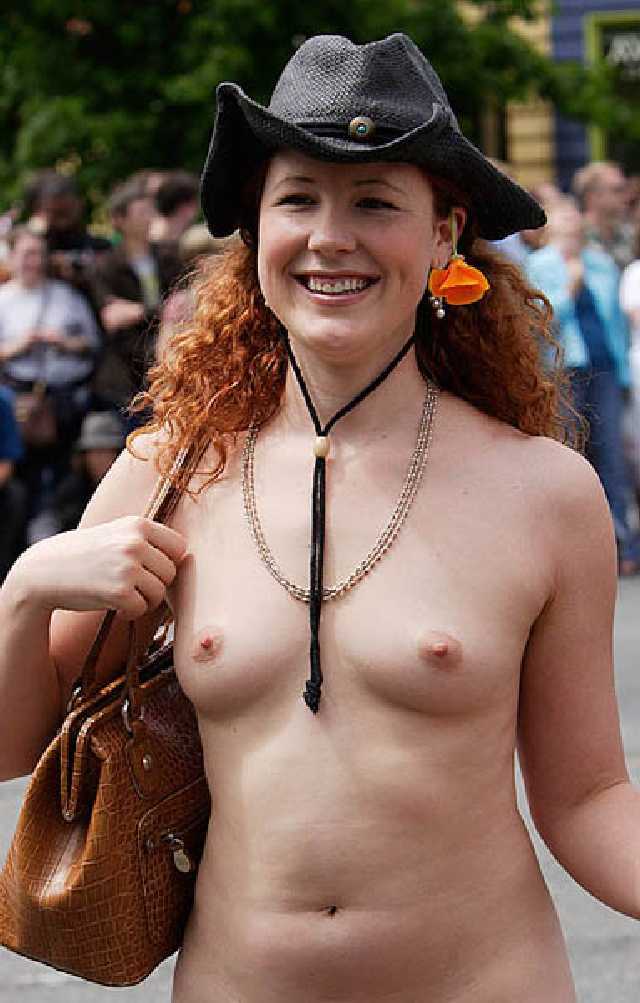 End.
PLAYING A REAL GAME
The Dare Videos are a small homemade operation. Like myself, the guy who makes them LOVES truth or dare and has a hobby website for it. He gets participants locally by placing ads in the 'personals' section of the local shopper, asking girls to play truth or dare with other girls. All players are over 18 and do this for fun. No pros!