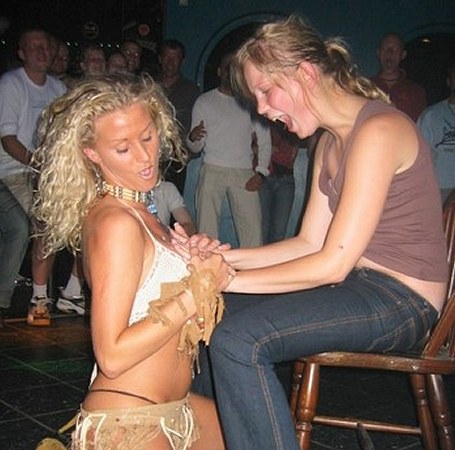 GIRLS AT A PARTY WITH
A FEMALE STRIPPER!!!!
How hot is this!! Thanks to Lance in Denmark for sending these pics in. These pics were taken at a party/pub in Denmark with hot young Danish chicks being pulled center stage and forced to take a steamy lapdance from another girl.