| | |
| --- | --- |
| ADULT XXX STORY | |
Stripped by friends
BY: Natalie
After what seemed like forever the results of the dare poll on my yahoogroups web site were in. I was worried to death over the outcome. I was not really sure why I have put so many hard dares into the huge poll. A mistake I will try not to make again, but probably will anyway. At any rate the dares covered many of the submited ideas from the message board. As you can guess those ideas all focused on me being exposed in some way. As you all know I do not totally fear be ing naked. I like the trill of the act. I like the feel of the wind on my skin and the idea that some one might be looking at my body, an act I was told from my earliest days was taboo. Exposing my private most parts always caries with it an level of humiliation. Maybe it is my Catholic upbringing, but I always feel a wave of shame and embarrassment at my own nudity.
I blush all over every time to sake one of these dares that are sure to end in a flash of flesh. You would think that I wouldn?t want to do something that made me feel so uncomfortable. After all, if I feel shame and humiliation it should be a bad thing. I can?t explain why, but the very things that should stop me from taking part in any dares or exposure are the same things that make me love doing it. I have to say I am hooked.
The rush of blood through my body and the energy that radiates from me while I am exposing myself to the world, being seen or not, naked me hot. I can get so excited, and by that I mean sexually, by taking my clothes off and streaking through the woods, or to my mailbox. For a long time I thought this made me a bad person. I worried that I was some kind of freak for loving humiliation and exhibitionism. As I progressed in my living fantasies I started to expand what I would do during a dare, or while playing with others online.
Growing up Catholic and going to Catholic school when I was young had a big effect on my life. Touching myself was a sin. No matter how nice it felt I knew not to do it. Then I started into the dares and one thing lead to another. Soon I was exploring new things to get myself to the point of orgasm. The newest thing for me has been sextoys. I have been exploring them and myself in the process. It has been a journey, partly lead by friends from the internet that let me know it was ok to be in touch with my sexual fantasies.
Part of the journey I had really avoided was including friends into my online world. Most of my dares included me flashing people I didn?t know or thought I would never see again. If I did expose myself to a friend, I played it off as an accident and limited the exposure to nothing more then a quick peek. So, you can imagine how hard it was to do a dare that would expose me in a very different way to some people that actually know me. When I saw that the "Stripped by Friends" dare had won, I could have been knocked over with a feather. It was better in some ways then the "Strip Club" dare, but in other ways much harder to do. Seeing as the dare was chosen on April 1st and this is the end of April you can tell I have had a rough time getting this dare done. It has not been easy for many reasons. Picking which friends would get to take part was the hardest part. Holly was an easy choice because she is my cousin and she and I go way back. Plus she knows that I play online and do dares. She knows about the web sites, the pictures, the stories, and the whole lot. She had really been one of my only friends that I have told about all of this. The other person that I shared these with that is really close to me is my sister. She does not know the whole story, but she knows I do the dares and has helped me do a few while I was in New York with her.
However, for this dare I would be right here in my home town. I would have to pick friends that I have known for a while. I would have to open up to new ideas and be willing to except the changes that were sure to occur once my friends saw me naked. As you all know, once you see a friend naked, things can change. You look at them differently. At least I seem to when I have been on the other end of the game.
I finally opened up to a new friend. Stef, who I met in college. She is young and wild, kind of like some one else we know... oh yea, me. That is if I had big boobs and blond hair. Which I do not. But, Stef was not really my first choice for this dare. The idea of being naked around Stef kind of made me really nervous. I guess I have always felt a little insecure about my body, and being next to some one who has the ?Ideal? body makes me look a little bad I think. I would have never picked her at all had it not been for Oz and a little game we played over Yahoo Messenger the other night.
I was at home alone and in the mood to cyber. But, when I started chatting with Oz_Lens he talked me into doing a dare for him. Which was not really hard to do, because I was already horny because I had been drinking wine. Wine always turns me into the biggest flirt. I can get drunk on it fast. So, those of you guys... or girls... that want to get me drunk and take me home... remember wine works very well. Well, enough about me being a boozer. Lets get back to the story at hand.
I was doing a dare for ?Oz_Lens? when the doorbell rang. The first guest of the night had been my friend Natalie. You know the Other Natalie. She brought me some food and we ate. Then not long after she left the bell rang again. This time it was Stef, just stopping by. She came in and I was in the middle of a chat with Oz_Lens and she asked me about what I was doing. I normally would have just turned the monitor off and waited for my guest to leave. But, it was kind of too late. Being a bit tipsy, I showed her the chat. After we talked with Oz_Lens for a while the chat turned to things more ?Adult? then the standard "Hi, how are you... I am fine..." One thing lead to another and she and I both started playing dare with him. Now, keep in mind that Stef had never done anything like this before and I really had no idea that she would. I guess it was the way the chat was going and the drinks and the fact that it was late at night. Stef said she would spend the night and we continued our chat.
The Dares given to use by "Oz_Lens" were to strip in front of each other and then run outside to my car. We were to do the dares one at a time, with me going first. It may have been easier for me to strip down then Stef, but it was by no means easy for me. Stef and I had never been nude around each other before. I undressed slowly and then once naked I couldn't stop laughing nervously. My nudity seemed to have the same effect on Stef, who started to giggle uncontrollably.
Standing there naked I could feel Stef's eyes on me. I could tell she was comparing me to herself... or at least I feared that she was. I couldn't stand being there in the room with her naked like that any longer I had to get the dare over with as soon as I could. As I bolted from the house the street seemed very quite. It was about 1:30 in the morning, so it was dark and quiet. I was sure It would be safe and my exposure would be limited to Stef. I ran to the car and ended up being seen standing buck naked by my car door by a group of guys in a car. They sped by and then slammed on their breaks. As they started to back up, I ran full force back to the house. I am sure my bare white butt was easy to see as I ran up to the porch. Ok, I will pause as you all make 'Moonlight' jokes now.
Ok, if you all are done laughing at my misfortune I will continue. I was so turned on by being seen by the guys in the car it was all I could talk or think about. Hell, It has been really about all I could thing about this weekend. I was so sexually charged up that I would have been up for almost anything by that point. I didn't even mind being naked in front of Stef when I got back in to the house.
Stef was next to go and she was not as quick to undress. It took as lot of prodding and a major guilt trip to get her to strip for me. As I said she has never done any of this before and thought the whole thing was half crazy. Up to the point that she took her bra off I was sure she would chicken out. But, I was proven wrong as Stef stripped and then made the same dash to the car. One might argue that what she did was much braver then what I did, because she already knew about me being seen by the boys in the car.
Being naked in the same room as my friend was very strange. I was feeling a lot of different kinds of things. She is my friend, but not really a close friend. We used to work together at Bob Evens and that was really about it. Now the two of use were butt naked talking with a guy from the internet that we were both flirting with and fighting for his attention. (Ok, you can make the 'Desperate' jokes now.) So, when she ran out to the car and back, I could tell the journey had changed her too. She was so excited about having done the dare, that she could hardly contain herself. She had not been seen, but she was flushed and couldn't keep from putting her hands to her breasts or twisting her legs tightly together.
You could cut the sexual frustration in the room with a knife. And Oz_Lens only made matters worse by challenging us once again. His next challenge was much more risque and would have been been fun to play out. However, in the time it took for use to fill him in on how the dares went the rain and wind outside had turned to hail. It was like we were being shelled by paint balls. They started to bound the house from out of nowhere. Then before we could even get dressed the power went out and my computer when dead with the rest of the lights in the house.
Naked in the house with my friend was really strange. It was about 2:00 in the morning and freak hail storm had us both shook up. For one thing Stef's new car was out there getting pounded. My pile of shit car could only improve by being dented by the hail. As we felt around for our clothes which we had tossed all over the room, we bushed up against each other.


MILF PROFILES
*** LOCAL ADS POSTED FOR SEXUAL FUN !!!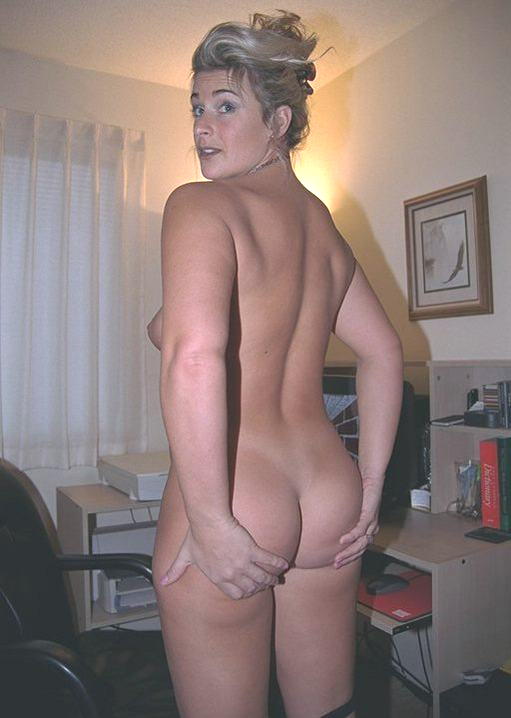 All milfs and wives are sorted by location. To see who's available in and around your area just use the search option for the age range you prefer, and your city or zip code. The MILFs are single, married but looking, or in open relationships and most have busy lives being moms and working. So discretion is preferred and they are usually quick to act without much in the way of gamesmanship.

CLICK HERE TO SEE PROFILES!




MORE MILF PROFILES



Nothing came of our last dares from Oz_Lens. Stef became worried about her car and was suddenly back in the real world. As she and I got dressed I joked with her about not putting my bra on by mistake in the dark. Once dressed we braved the rain that followed the quick hail burst to check out Stef's car. We couldn't see any dents by the light of the flash light. The whole street was black now. With all the power in the area out you couldn't see a thing. As I said, Stef, was no longer in the mood for dares. The worry has sobered her up really quick. I on the other hand was still feeling frisky and wanted to take advantage of the darkness. So, at 2:30 in the morning... in the pitch black of the power outage, I stood in the middle of my street. There I handed Stef, my flashlight. I started to pull my shirt off and then pushed my skirt down, while I kicked my shoes off. Quickly as I could I pulled my panties down and then un hooked my bra. Stef, flashed the light at me and I undressed in the middle of my own street. Right there on the double yellow lines, I took off all my clothes and tossed them over to Stef. She gathered them in a pile as I danced naked as a jaybird. It was so liberating to be out there in front of the house naked. I felt totally free. And Stef's laughter only drove me to act up even more. Before long I was going cartwheels. Now, this is a lesson to remember. Just because there is no electricity, does not mean that cars don't still rome the streets. In the height of one of my cartwheels I look öed at the upside down world. To my horror two lights cut through the night. A car was about a block away. I ran behind my car and bend down as Stef dragged the rest of my stuff to the sidewalk. The car passed with out even the hint that they saw the naked girl in the middle of the road. Stef and I went back into the dark house and curled up in my Dad's bed. (Just so you know, Dad was not in it. He was staying at his girl friends house.) Both of use slept facing away from each other. We giggled ourselves to sleep. Well, that is my dare report. I hope it meets the over all goal of me stripping in front of friends. I know that friends does imply more then one, but it was a new experience for sure. I would also like to thank Oz_Lens for helping to get the whole thing going. I guess I owe him that last dare... Oh, please don't ask me to report on how that one goes. Talk about humiliating. haha



LOCAL SEX CLASSIFIEDS
- HOOKUPS, CHATTING, SEX GAMES & MORE ...



37,000 + TODP MEMBERS ALONE! ..............................CHECK IT OUT

30 MILLION WORLDWIDE ...









© 2004 Truth or Dare Pics