| | |
| --- | --- |
| EROTIC SHORT STORY | |
Amateur Strip Contest
BY: Suze
I am new to this site and am finding a few things that I may respond to. This actually happened to me several years ago quite by accident. I had recently gone thru a divorce and decided to lose some weight, get back in shape and start my life again. 6 months after it was final I was feeling better about myself and decided it was time to celebrate. I called my girlfriend Pam and said let's go to Las Vegas and celebrate my 6 months of freedom. She said sure.
We were there for the weekend and coming back on Monday morning. We did all the gambling things, saw a show and had some fun. Late Sunday night we were having a drink and I said to Pam I want to do something crazy on our last night. So we decided to go down to Old Town and ride the roller coaster at the top of the Stratosphere. Well we got down there and it was not running for one reason or another and neither was the Big Shot which is also up there. So we went back to the bar and had a drink to try to think of something else to do. About that time a guy came over to talk to us and bought us some drinks, so my friend Pam said Suze wants to do something wild tonight but the thing is shut down. Do you know where there is a mechanical bull she can ride? He said we haven't had any mechanical bulls that I know of for quite awhile, not since Urban Cowboy was popular!
He said, you want to do something crazy I know a place you can go. I said sure, what is it? He said it is an amateur strip contest that they hold on Sunday nights. I said I don't think I want to go that crazy and besides I don't think my body would compete! He said, why not, no one here knows you, you have a great body, and it is your last night so what have you got to lose. My clothes, for one thing I said. Well, we joked about it and laughed about it and had several more drinks. All the time Pam was saying go for it. She said, you know how your ex always said you were too conservative, that would show him! Finally they talked me into it but I was thinking I could always back out once there and I had never seen one of these.
So we went with Bob down to a place called the Palomino Club. We started in and there was a $10 cover charge but Bob said the girls are dancing in the amateur contest so they said if we danced we got in for free. Now I was hooked and it would be harder to back out but at least Pam and I were in it together. Once inside we went into the main showroom and there was a girl dancing. I was starting to get nervous so ordered a Long Island Iced Tea as I needed some fortification. We watched some girls perform and I must say it was a real eye opener as they stripped completely and left nothing to the imagination. I began drinking more heavily but knowing that I did not have to compete with the professionals and was free to take off as little or as much as I wanted.
Well the moment of truth came and all the girls who were going to enter the amateur contest were called back stage. I said to Pam, OK, lets go and she said OH NO, this is your deal not mine and I reminded her that she also got in for no cover charge and she said she didn't care, she was NOT doing it. I almost backed out but Bob and Pam encouraged me to go. So I went back and there were about 5 girls there and some were very tall and well endowed who I later learned were not amateurs at all. Well the emcee explained the rules to us and said that we had to get completely NUDE by the last song. He said something like "We gotta see your broccoli" and that is the last thing I heard him say. I was thinking what have I got myself into, how can I get out of this now; is there a back door, etc.? Well I started to plan my strategy and they called the first girl. I kind of watched as she danced and took things off but my mind was spinning about a million miles an hour. All I remember is that she came back to the dressing room without anything on and she had definitely been on stage. The reality hit me that this would soon be my fate as well. Another girl was called and the same end result. Then it was my turn.


*** GIRLS WHO WANT TO SEE
YOUR PENIS !!

1 - REGISTER FOR A FREE ACCOUNT
2 - Confirm Email
3 - Login and Click on Adult Chat Rooms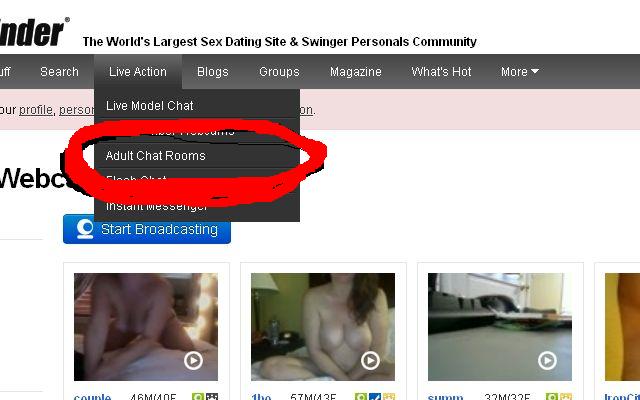 4 - Click on Girls Watching Guys on Cams

Follow instructions to Join group and enjoy!!!!
P.S. You can also click on Live Action - Live Member Webcams for normal sexy chat with couples and singles - Webmaster
OPEN ACCOUNT HERE
The emcee announced my name and where I was from and it started. I was wearing a short sleeve shirt and shorts and had decided to remove my bra before going on stage so I would have one less thing to worry about when I got out there. Since my shirt was kind of long I thought that I could kind of keep my shirt on until the last thing and be pretty much covered even if I removed everything else. So I started by slowly unbuttoning my shirt as I danced and everyone was watching and waiting. Only Pam and Bob were cheering for me which helped a little. By the end of the first song I had unbuttoned my shirt completely and flashed my boobs a couple of times. This was not a big deal as I had been to Mardi Gras once and done that on a dare. The second song I started unzipping my shorts and slowly lowering them down as I danced. There were only about 25 people in the room so it was not too crazy but there was some cheering for me and guys urging me to take it off. Well I pulled the shorts off and tossed them to Pam who cheered wildly. I was in my panties and my shirt that was now completely unbuttoned but covering me pretty well. All of a sudden I thought what am I doing up here and my mind went blank and I started just going thru the motions. I started to slide the panties up and down trying to get the courage to actually remove them because I knew they had to come off sooner or later. The third song started and my plan was to drop the panties half way thru that song and then cover up with my shirt until the very end and toss the shirt as the song ended. So I kept sliding the panties up and down showing a little more with each time, more as a way for me to ease into it than crowd teasing. Eventually I got them down below my knees and covered my bush with the tails of the shirt and kicked the panties to Pam and Bob. Ok, almost over I thought. I danced around and flipped the shirt up a little to show my rear as I turned my back to the crowd but did not really open it much in front when facing the crowd. Guys were holding dollars up for me and when I went to bend down to take them everyone got a good look at my ass and the shirt would open up also showing the front as well! As the song ended I moved back off the runway and toward the back of the stage and turned away from the audience and took off the shirt and threw it to Pam. I started to make an exit for the dressing room and the emcee held up a finger and said "ONE MORE SONG!" After he told us we had to be completely naked I had evidently missed it when he told us there would be 4 songs. I thought OH MY GOD, what do I do now? Here I am completely nude in front of 25 strangers on a stage and no where to run. The 4th song started and fortunately it was a slow song so I did not have to dance fast as my mind was like in quick sand. I turned back around and I was scared to death. I must have been shaking like a leaf as I stumbled back onto the stage looking more like a deer in the headlights than a sexy siren. Everyone must have known that I was scared because they were reassuring me that I looked great and to have some fun. It started to work and I loosened up a little and began to dance. I actually started to feel OK up there and tried to forget that I was actually naked on stage in front of people. I forced myself to go down the runway between lots of guys leaning over the walkway with dollar bills in their hands just inches from me and thought I wish my ex husband could see me now. He may not say I am too conservative if he was sitting in the front row with these guys. The song seemed to go on forever but I was starting to feel not so scared as I saw the reaction of the audience. They were cheering me on and I thought, at least they are not laughing and I began being more risqué. I played with my boobs, took the dollars and touched them to my bush and actually making eye contact with a couple of the cute guys. I even took one dollar bill by closing my boobs around his hand with the dollar in it holding his hand between my boobs for awhile.
Finally the song ended and I walked off stage to a nice applause and felt pretty good about the performance. As I sat down in the dressing room I started to shake and felt my pulse racing. OK, I made it through this. Then I realized that I had nothing to put on because I threw my clothes to Pam and Bob. Shit, what do I do now I thought? Ok, I will wait until the next girl is down to almost nothing and then I will sneak back to my seat and no one will see me. Wrong! I waited until she was on the 4th song and stepped out of the dressing room and started weaving thru the tables to get to my seat. There is something different about being nude on stage and being nude walking between tables and brushing up against total strangers. I got quite a response and lots of looks and a few intentional/ unintentional brushes from guys elbows and even a few grabs as I went back to Bob and Pam. I quickly put my shirt on and sat down. They had a drink waiting for me and said I looked great and did a fantastic job. My heart was still racing and I was very hot from the lights and excitement and did not even bother putting on my panties and shorts but just sat there in my shirt sipping the drink and calming down. It really was quite a turn on to have a bunch of guys cheering for you and paying that much attention to your body.
Well that is my story. It was fun and exciting but very scary at first, but I am happy now because it forced me to take a real risk! I was about half way thru my drink when Bob said why don't we go upstairs and relax at the other bar. It is a little more intimate and I could finish my drink up there. But that is another story. If I did not bore you too much with this post, perhaps I will tell the second half in another posting.
TTYL, Suze
LOCAL SEX CLASSIFIEDS
- HOOKUPS, CHATTING, SEX GAMES & MORE ...



37,000 + TODP MEMBERS ALONE! ..............................CHECK IT OUT

30 MILLION WORLDWIDE ...
© 2004 Truth or Dare Pics