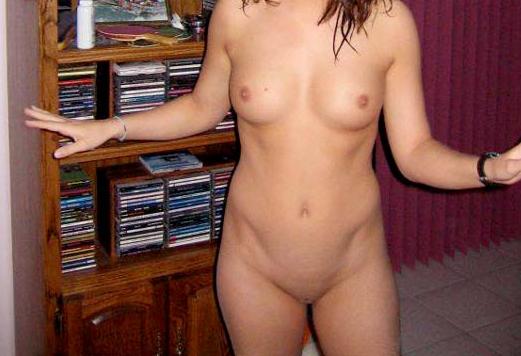 Toga Party Mishap - A Retro Report From Holly's College Years.
By: Holly
When I was in college I was a cheerleader for the basketball team. Most of you already know that. But, like most of you don't know much about my adventures from those days. I thought it might be fun to relive some of those adventures for you.
One of the adventures I remember quite well took place my sophomore year. I had just gotten on the cheerleading squad and was making new friends. I was dating a guy, but also seeing other guys kind of at the same time. It was really a lot different then when I was in high school and people picked on me.
The nice thing about my new found popularity was getting invited to parties. The guy I dated freshman year took me to a lot of parties… but I was really only there because he brought me along. Now I was getting invited on my own. I was thrilled to be asked and excited about going to a type of party that I had never been to before, but always heard a lot about.
The "Toga party" is the stuff of college lore, however they really do take place. Now the party I attended was not really a drunken orgy that is often depicted in film. It was more of a bizarre meet and greet really. Most of the people there had fashioned their togas out of bed sheets and were dressed under them.
Some of us were a little more daring. Now, I will not say that I was really daring… I did have my panties on under my toga, but with out my bra there was a great thrill of being nearly naked in front of everyone… even if they couldn't see a thing. Some had shorts on under their togas, or even t-shirts too.

LOCAL SEX CLASSIFIEDS
- HOOKUPS, CHATTING, SEX GAMES & MORE ...



37,000 + TODP MEMBERS ALONE! ..............................CHECK IT OUT

30 MILLION WORLDWIDE ...
My toga was a bed sheet draped over my shoulder and then pinned at my side to hold it in place. My one shoulder was bare and the sheet crossed my chest to cover my breasts. I may have gone with out my bra, but I made sure that the sheet was pulled very tight so that it wouldn't gape open if I bent over. I really didn't plan on showing my boobs to everyone at the party… but I will say the chance of being exposed was thrilling.
Even then I was very turned on by the threat of exposure and public nudity. I felt so naughty knowing that only a few pins held my covering in place… a few quick flicks and the toga would fall away and show everyone my breasts and my white satin panties. I fantasized about some one stepping on the back of it and pulling it free from my body and exposing me.
Most of the time life is not nearly as interesting as fantasy. Or at least not as interesting as my fantasies. LOL But, the party did hold many opportunities. I was giddy at the possibilities. But, after most of the guys got hammered and most of the hot ones headed off with their girlfriends a couple of the other girls and I started to talk about heading downtown.
Imagine that. Going downtown in nothing but a sheet and panties. Sounded like a thrill to me then… and heck… I would do it now if I didn't think I would look like an idiot. A tour of the local watering holes would be kind of nice… and a good way to really push the envelope and the endurance of my poorly constructed toga.
As we were leaving some of the guys had started a impromptu wet T-shirt contest by throwing water and some beer onto a few of the girls who they know didn't have any shirt on under their toga. Quickly I realized that I was a target.
Wanting to be seen in a fantasy and being seen in reality are too different things when it comes down to it. I started to change my mind about how much I wanted to show. (Can you imagine that? Me… chickening out of a good exposure? LOL)
So, as the guys made their way toward me with a jug of water I quickly turned to escape. When I did I ran head long into one of the bigger guys and felt him grab me with his bear like arms. Then the sensation of cold water matting my sheet to my back hit me. I could feel it soak the sheet and the back of my panties. It was a good laugh for all… still not sure if they were able to see much of my butt or not… but I am sure they were able to see my panties at the least.
That kind of cut into my plan to go downtown in my toga, after all… I now looked like I wet myself, or something. Not able to sit down with out feeling the water chill my backside, I tried my best to dry my sheet by fanning it. LOL I am sure that looked silly enough. And Lucky for me they didn't make a second attempt at soaking me.
After I left the party with one of my friends we walked across campus sill in only out togas. We did stop in one bar just to show off our costumes. We even both danced a little in them with guys we met at the bar. Things might have gotten hot there had a fight not broken out and we all got tossed out of the bar early because they were not sure who started it. For the record… I had nothing to do with it.
Once we resumed out journey home, which was pretty fun itself. I was so tempted to pull it off and streak the rest of the way home, but my friend was more then a little drunk and needed my arm to keep herself upright.
I am still a little disappointed that the party didn't get as wild as I had imagined, or that I was not as daring as I was in my fantasies. But, all in all it is a memory I like to revisit from time to time. Hope you enjoyed reliving it with me.
| | | |
| --- | --- | --- |
| [an error occurred while processing this directive] | [an error occurred while processing this directive] | [an error occurred while processing this directive] |
LOCAL SEX CLASSIFIEDS
- HOOKUPS, CHATTING, SEX GAMES & MORE ...



37,000 + TODP MEMBERS ALONE! ..............................CHECK IT OUT

30 MILLION WORLDWIDE ...
© 2004 Truth or Dare Pics