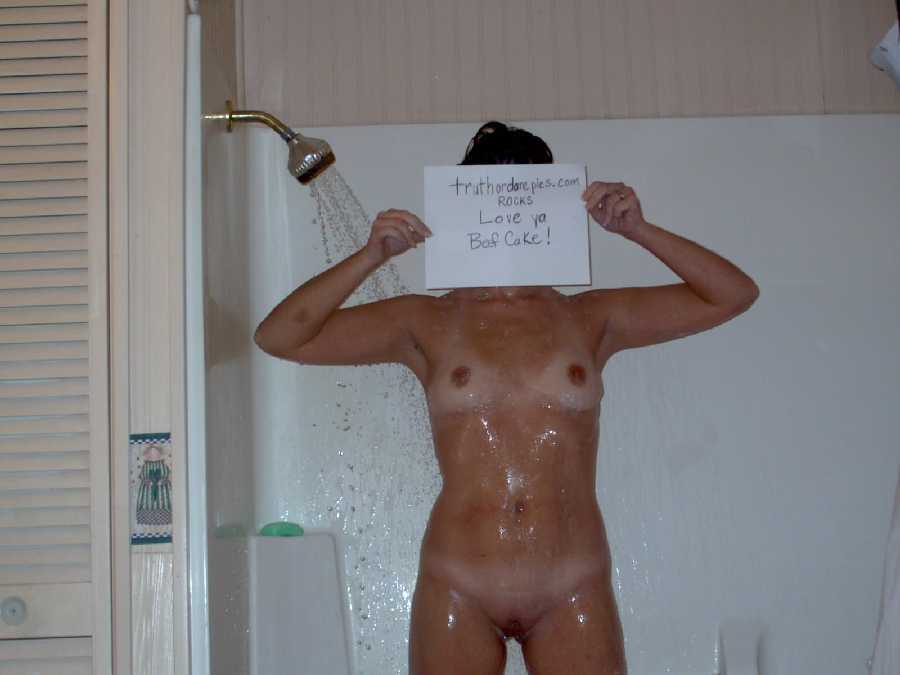 Dear Truth or Dare Readers:

I have been dared by the love of my life to post a picture of myself naked here. He also thought it would be neat if I shared our story. We have been enjoying truthordarepics.com for a month or so now, and have been doing a few dares of our own lately and are ready to share….So here ya go Beef Cake. I love you baby!

I said, "love of my life", right? There's only one obstacle that we face daily. We're both married to others. Let me explain! We were high school sweethearts. We were so in love with each other in high school. We used to skip school together all the time. *big grin*! I loved the time that we shared, unfortunately my mother found out about our skipping school together and made me break things off with him. *fountain of tears*! I was so devastated, and never forgot my first true love. I couldn't handle seeing him with others, so I moved away and went to live with my real dad. I met a guy my senior year, and one year after high school, we were married. We recently celebrated our 20th wedding anniversary. I have to tell you something that happened two years prior to my anniversary. I was surfing online and came across my first love. OMG, I got so excited! I've thought of him every single day over the last 21 years, wondering how he was and if he wondered why I left. You see, I was never given the opportunity to explain to him why I left so abruptly. I can honestly say that not one day went by over that 21 years that we were apart that I didn't think about him. Now that I found him, I knew that this was my opportunity to tell him what had happened. Mind you, I had no clue what his life was like now, or if he had even thought of me over the past 21 years. I just had to find out!! First I sent him a message. He responded that he was currently in his 3rd marriage and happy. I replied that I was happy for him and that, I too, was married. The next time we talked, we spoke on instant messenger. We reminisced about our times of skipping school together. I let him know about this one time that we were lying in his bed, and how he thought I was asleep, but I really wasn't! I felt him go up my shirt. I told him how excited that got me. I had never been felt up by a boy before. He said that he didn't know why I had broken up with him, and always wondered why I had moved away. I filled him in on all the details. He sent me this e-mail explaining how he had felt. I've pasted some of his words from that e-mail below:

"Your mom made you move away. I didn't know where you went. You never told me good bye. I do not even remember when you left school. I just remember after that day at my house we didn't see each other anymore. I think a lot about that day and the what if's. What if I hadn't scarred you by getting naked? What if I had persisted more and we ended up having sex? What if we did not skip school that day? What if you didn't move? I wonder how our lives would have turned out. I joined the ARMY because I wanted away from it all. Just think if you would have went with me. You would have been an ARMY wife and we would have travel together. A lot of what if's huh? I had one what if that I found out. I always thought, what if she still loved me? Well guess what, she does, and I don't know what to do. I sometimes feel like we are teenagers again and I still can't touch you. You were so shy in school, I wrestled with the thought of feeling you up soooo many times. Remember when we used to sit on the step that went to the upper bleachers, right across from the doors to the upper gym. I used to sit there with you sitting between my legs leaning back on me. Back then I wanted to just reach up and feel you. But, I was too afraid of embarrassing you. See I was a good little boy. Well, at least for a little while. I will admit, I use to go home and spank it hard thinking of you. You remember when I lived right across from you? We use to talk on the phone and look out the window at each other? Well, I remember, because sometimes my cock was in my hand or hanging out. Well I'd better go before my cock gets hard from all this reminiscing of you and the good old days."

I can't tell you how many times I have read this e-mail over and over. Did you catch in the e-mail where he said, "What if I had persisted more and we ended up having sex?" That's right! We have never even had sex! We gave our whole hearts to each other. So here we are… years later….still in love, but married to others. We always tell each other, "some day baby, some day!" Our others are very reserved when it comes to sex. We on the other hand are very open to having many sexual experiences, and cannot wait till our "some day". However, we will remain faithful to our others. Did I tell you that many miles separate us. That is a good thing, because I don't think it would be so easy for us to remain faithful if we lived close. So for now, we love each other online, through picture sharing and e-mails.

We'd love for you to hear any comments, feed back, or smililar stories that you have to share. Our e-mail is:

ShortCakeBeefCake @ yahoo.com.

I love you Beef Cake! My heart is forever yours!

Love

Your Short Cake


TAKING A RISK ...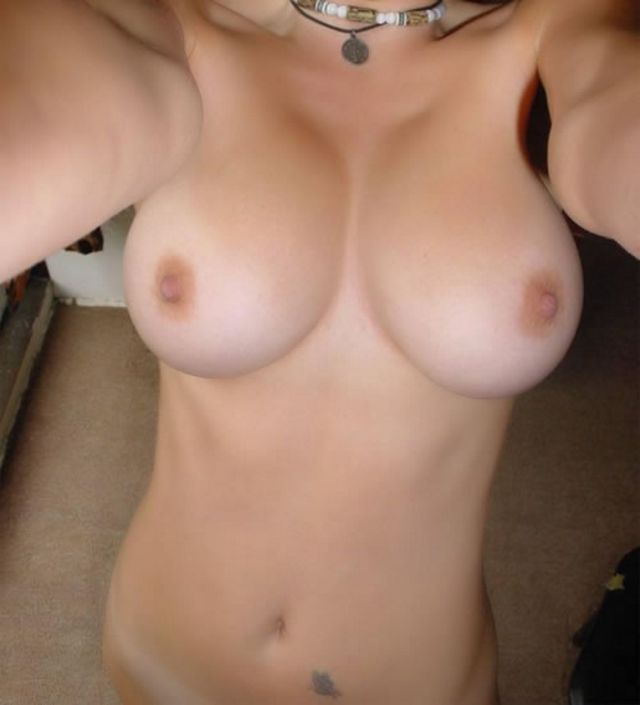 WHILE HER ROOMATE SLEEPS BEHIND HER...

CHAT ROOM MADNESS ...

Everyone's welcome to watch or join in ... dare games going on round the clock 24/7.