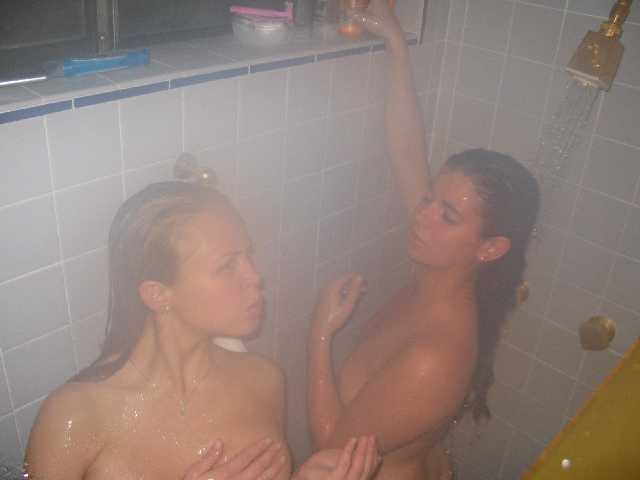 Spa Sex - On my last vacation to Germany I went to a German spa. Part of it was for families and old folk, and the spa cost additional and was nude. I tried it. Nice steamroom, and saunas, showers and an outdoor mineral pool. I didn't have a robe and slippers like the regulars there, but there were enough people without clothes also.
An older guy came in with what appeared to be two daughters, but it soon turned out that one was his mistress and the other her friend. They were both in their late 20s, and were somewhat flirty. He was about 60 or so, and seemed to ignore them, which made me initially think that it was their dad.
One spoke passable English, and both French, so we chose French as we sat in the sauna, melting. The old guy couldn't take much and left. I asked about their 'dad' and they both laughed, explaining the situation. The blonde haired one seemed to take a liking to me, and I watched as she slowly (very slowly) parted her legs until I saw her winking her pussy at me! The other woman, a brunette, watched my eyes and followed along. She turns over on her stomach, and I watch as she wiggles her butt at me.
They explained that they wanted to see how long it took before they could distract me from talking as conversations were considered rude in the sauna. I'd never heard of such a rule. It started to get lewder, as the blonde ran her hands over her sweaty body, then down inside herself. Her friend sat up next to her, and soon her friend was in her lap, licking the drops from the bottom of her friend's heavy boobs as I watched, and her friend watched me watching.
Then they asked me if it got hard. I said it was too hot to get hard. Then they said they're going to try. And if someone comes in and I'm hard, then I get kicked out of there. That's when the blonde started sucking her friends boobs, noisily. Her friend started rubbing her pussy and clit as she did so. Her friend also opened up her legs and pointed her hole towards me.
Ok, it certainly worked, and they noted that happily. This delighted them so they continued teasing me, just feet away. We heard voices and suddenly they sat bolt upright and stopped. I grabbed my towel and draped it over me. No more noise, so they invited me into the steamroom and common shower area for a quickie.
We ran like kids into the steamroom and shut the door. We felt around to see if anyone was in there, then chose the spot farthest from the door. We felt each other up, and one of them, the brunette whose boobs had been sucked, started giving me a BJ while her friend ran her hands over me. I could hardly see anything, but the sensations were great. All too soon I squirted, which she noisily gulped down. They moved away from me for a second, then I heard a giggle and the door. They were cleaning up in the showers and I asked if I could take a picture as I needed a souvenir. They said 'oui' and it is attatched to this email. Then they went out again.
I grabbed my towel and chased after them, but they'd left for the outdoor pool, where there 'dad' was. Damn. - Maurice
TINY TIPS ...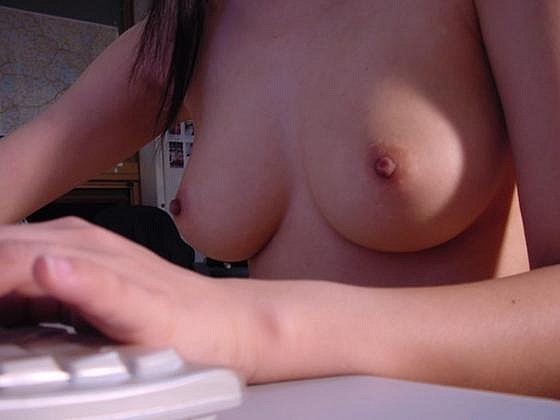 MAKE HER CUM FOR PENNIES...

CHOOSE YOUR OPPONENT ...

Girls looking to have some fun and make a few bucks in the process ...





© 2004 Truth or Dare Pics