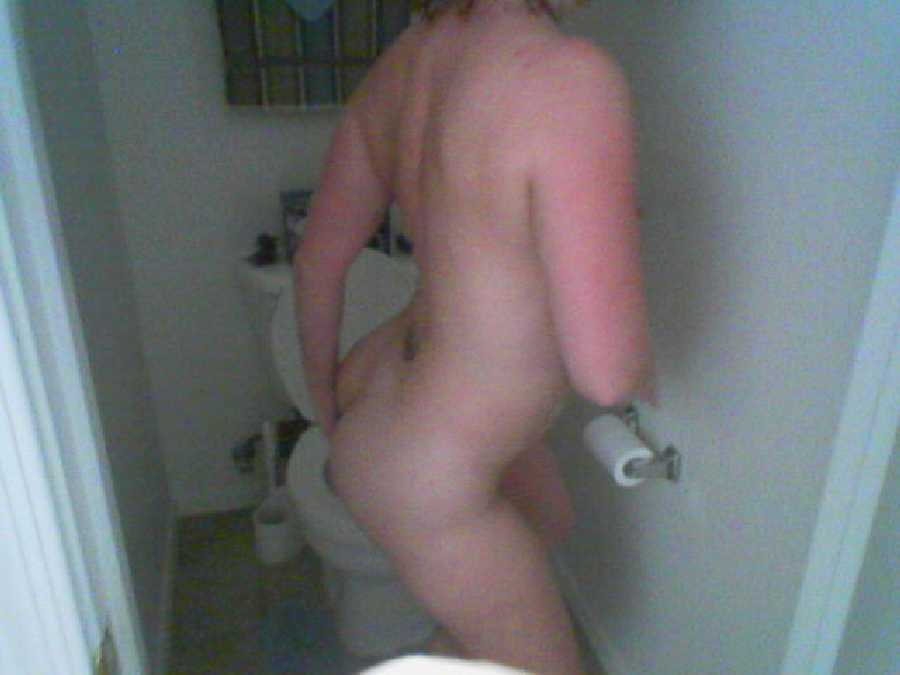 Hi Webmaster,

Got some pics for ya from our shower play which is always a favorite thing to do after an erotic night before. Hubby and I visit a local club that is very upscale. Lots of couples go too. On a typical Saturday night, maybe a third to half of the customers are women. Its a nude club and we both enjoy watching the dancers. He'll often put his hand discreetly inside my top or between my legs to play.

Between this caressing and watching the dancers, it is really hot, needless to say. Recently while doing this, I discovered a couple at the table beside us notice what we were doing. This made me even hotter so I made eye contact with them so they would know that I knew that they were watching and encouraged hubby to keep playing, although still very discreet. Pretty soon, they followed suit in their own discreet way and we could tell she was getting even hotter than I was. We had never done anything like this before but it was a lot of fun. After a little while of this and both of us getting hotter, they both got up as if to go to the restroom. She discreetly came over and whispered in my ear to follow them. We quickly got up and followed them into the Executive lounge, an upscale part of the club that requires an additional entry fee.

Inside, there were lots of sofa pits and dark knooks and cranies where I guess people could come for more private dances. It was pretty crowded but she led us to an area with a couple of open sofas where we sat across from each other with our hubbies. Without saying anything, they started playing again, still pretty discreet, while both looking into our eyes. Hubby quickly follow suite, this time being a little less discreet. I was already so hot and we were in a dark, private area so I just let him go. He exposed my boobs while caressing them and she followed suit by pulling her halter top completely off her neck. So there we were sitting in this dark corner with our own mates, facing each other, playing around, in a sort of competition to see who would show and do more. It was really incredible! I was wearing a mini skirt and stood up and removed my (thong) panties with my back to them and sat back down.

When I sat down next to hubby (pantyless), I didn't cross my legs like I would normally do in a skirt. About this time, a waitress came over to ask us if we'd like a drink and the two of us quickly covered up. Hubby asked if it was okay if we lounged there a while and she said no problem so we all ordered a drink. I guess that was the ice breaker so we introduced ourselves and chatted about how cool the club was and stuff. When our drinks came, hubby gave the waitress a $100 bill for less than $50 worth of drinks and motioned her to keep the change. Then he offered a toast to "new friends and to his wife (me) showing off her boobs to them" and he pulled my top aside again. What was a gal in a strip club to do with that other than arch my back, stick out my breasts, and move them side to side in a playful way.

At this, the guy thanked me and said I had boobs as nice as any dancer in the club. That was sweet! Then, I noticed another guy who worked in the club coming up to us so I covered up again. He walked up to the other guy (not hubby) and asked if he could have a word with him. When he came back, he said he had "settled up" with the bouncer and that we were free to stay there as long as we wanted and we would not be interrupted unless we wanted drinks and even then, we shouldn't worry about the waitress because they're used to seeing everything and don't care. As he was telling us all of this, he casually untied his wife's halter top again, letting it fall and exposing her boobs. With that, she did the same side to side boobie thing I had done and said, "let's party."

There's no telling how much he paid the bouncer. Our waitress came over to check on us again and the other wife started to quickly cover up again. The waitress looked right at her and said, "honey, don't worry, you're fine. The floor manager told me to take good care of you guys." So her hubby pulled her top back down, looked between the waitress and his wife (now exposed), and said, "are you sure?" The waitress said, "more than sure." That's when I said, "shots anyone?" knowing this could get wild. We each ordered a shot - B-52, sex on the beach, and two tequilas. I had enjoyed the compliments earlier about my boobs so as the waitress was collecting our shot orders, I casually moved my top over to expose my breasts too. I asked her again if she was sure we were okay and she looked down at my exposed breast and my mini skirt and said, "yes, absolutely." With that, hubby completely removed my top and laid it on our couch. I stood up, took a bow, and did a quick little dance. Our new friends kept saying how hot I looked to each other.

It was a turn on for sure. When the waitress brought us our shots, I had sat back down but was still topless. I looked her straight in the eye and asked if she was sure we were okay. She said, "I'm surprised you're not doing more. Normally, female customers come back here because they want to dance for their hubbies." I sighed, smiled, clicked glass with the other woman, and downed our shots all at once.

After we finished our shots (both girls had tequila), we ordered a round of beers to chase them. As soon as our waitress left our area, our new friend jumped up and started dancing with her top off. She said, "how did she know I was thinking about dancing for hubby?" She had obviously practiced dancing at home because she was very comfortable and hot. She was dancing topless in her jeans and she unbuttoned the top button and started pulling on her thong to show the straps. She looked real sexy so I was a little jealous so I kinda inched forward on the sofa a little to slide my mini skirt up more. When she saw this, I guess the competition thing flared because she removed her jeans and continued dancing in just her thong and heels. Hubby and I were saying how hot and sexy she looked and I could tell she loved that. I put my hand in hubby's lap and asked her if she minded. She said, "absolutely not" and came closer to us.

We could see that her thong had a bow at the top with a zipper as she slowly untied the bow and undid the zipper. This was quite a show and I could tell hubby liked it too. About this time, our waitress returned with our beers and said something like, "are you guys still teasing?" With that, our friend started giving her hubby a lap dance. She got right in his face, rubbing his crotch with her knee. Then she turned around and started grinding on his lap with her ass. I stood up, slid my skirt to the floor and started doing the same for my hubby. Our waitress smiles and said, "have fun, guys" and left.

So here we are in the back area with another couple sitting across from us and both of us giving lap dances to our hubbies. We had never done anything like this before but it was really sexy. I think the tequila had started to kick in by now too. Again, I guess she felt like I was showing her up because I was topless and bottomless and she was still wearing her little thong. As I was sitting on hubby's lap facing them, she slid her panties down and sat down on his lap turning to face me. We were both grinding their crotches with our asses and opening our legs to show off a little more when she suggested that they move to sit next to us. We both said sure and made room for them on our sofa. The settled in the guys both said something about how much fun they were having and how we were both so sexy. Of course, I loved hearing that and started to be more sensual with hubby. I know just how to touch him so I did (through his pants; didn't wanna get kicked outta here) and he began to grow. This was fun for me so of course I called their attention to this new condition. On her own, she followed suit with her hubby and he did the same. About that time, our waitress came back to check on us, smiled and said I see you guys are letting go a little and looked at us both nude.

The other hubby (who had paid off the bouncer) looked at our waitress and asked if we were okay. She looked right at both of their pants and said, you look pretty good to me. We ordered another round of shots and kept dancing for our hubbies. She returned really quickly this time and the guys down their shots first (maybe a little nervous). Then I had an idea and asked my new friend if she wanted to do a body shot. She said sure so I took my lime and rubbed it on both of her breasts, dabbed some salt on each one and had my body shot on her breasts. She immediately got goose pimples so I knew she liked it. She went on to do the same with me and I liked it too, especially after just having had my shot of tequila. After she downed her shot, she came straight to me and started kissing.

So, here we are in this strip club in the executive lounge part with another couple sitting nude on both of our hubby's laps who are sitting next to each other with tents in their pants while we're kissing each other. Wow, what a night! It was pretty clear that we were all very worked up. But we had to remember that we were in a strip club, not at home or even in a sex club. So we stopped making out and started focusing more on the lap dances we were both doing for our hubby's. She started grinding her hubby's crotch pretty hard so I followed. It was fun and sexy to look back and see them right next to us and it was pretty clear that both hubby's were enjoying themselves. Then I had an idea. I whispered to our friend and asked her if her hubby would come on a lap dance and she said she didn't know. I told her that mine could (I knew because he had with a stripper) and asked her if she wanted to switch partners and race to the finish. She just looked at me, smiled, and started moving toward hubby's lap. We both danced on his lap together for a bit, alternating who would grind directly on him. Then she sort of led me over to her hubby's lap and we did the same for him. It was so wild to think how we were doing these lap dances in this strip club and the guys were obviously primed. By now, the second tequila had kicked in too so I was really three sheets to the wind. I was doing stuff like bending over with my ass in his face and facing him with one leg up on the sofa and touching myself.

She moved over to hubby and was doing similar stuff but she was a little closer to him. That's when I started to focus more on our friend's crotch to start our little competition. She immediately noticed, winked at me, and did the same with my hubby as if to say it was a fair start. Not to brag or anything but, I run and work out so am pretty well toned. It didn't take long at all before I could tell he was about to come. I looked at hubby and could tell he was not as close so I backed off a little to give him a chance to catch up and just teased our new friend. This drove him even wilder so he looked at his wife and lipped, "okay?" With that, she really started pouring it on my hubby. I knew this was his 'green light' so I decided to go ahead and make him come. I grinded him in between my ass cheeks and he went for it in his pants. I stayed on him the entire time even though I could feel the wetness through his pants.

When he finished, he ended up with a big wet spot on his pants and an even bigger smile on his face. I just sat on his knee with my legs in between his knees facing my hubby to watch his dance. Although he was enjoying it, I could tell she had not done many lap dances before because he was not about to explode. They continued for a bit while we watched until she asked me to show her what he likes. I moved into hubby's lap and she took my place on her hubby's knee and saw his wet spot. I heard him say how good I was and she said something like she could see that. It wasn't long before I had hubby ready to go and guided her back over to his crotch and resumed my seat on her hubby's lap. I asked her hubby if he was okay watching her do that. He said, after what I had just done for him, it was the least they could do. She must have overheard this because she really started going at it and made hubby come within moments. He wasn't wearing any unders so his spot appeared even quicker and more than my guy's. I was impressed with her though because she stayed right on him/in it the entire time he was coming.

When he finished, she stood up and turned around so we could all see how wet her ass cheeks were and took her spot on his knee the same I as I had been doing. My hubby looked at me and said thank you and that started a round of thank you's from/to everyone. Now, both guys were in a daze and the two of us were chatting really close to each other while nude. We were both still horny but we knew we shouldn't make out again because we didn't want to be embarrassed and kicked out. We had just gotten away with a lot and didn't want to press our luck so we decided we should leave the club. We went home and screwed like rabbits and remembered all that had happened. The next morning we showered and remembered it all again. The only regret we have is not asking for their number. We hope to see them again at the club as we're sure they'll be there again. We can't wait! - Eunice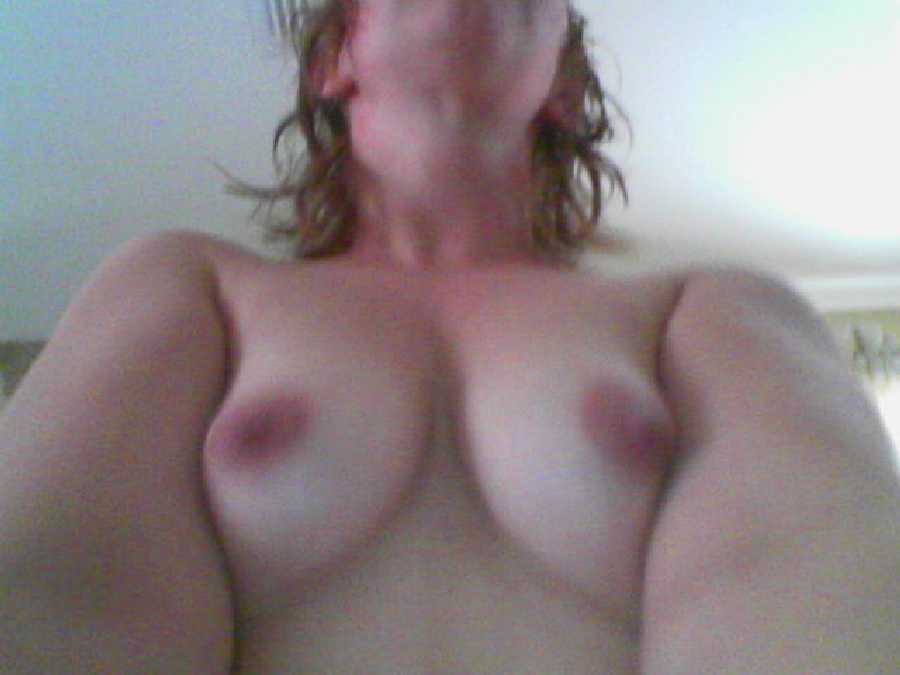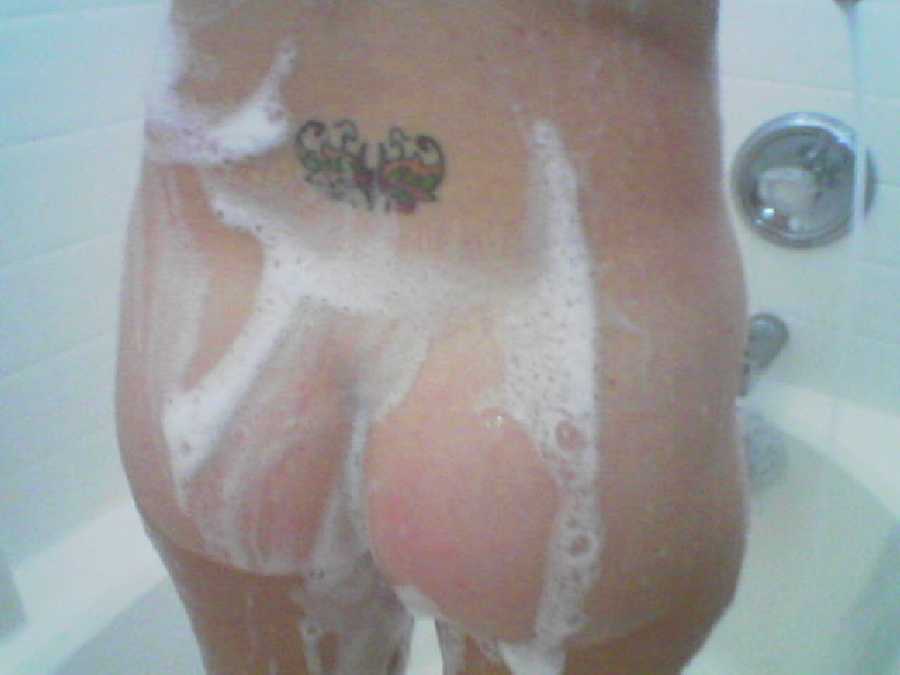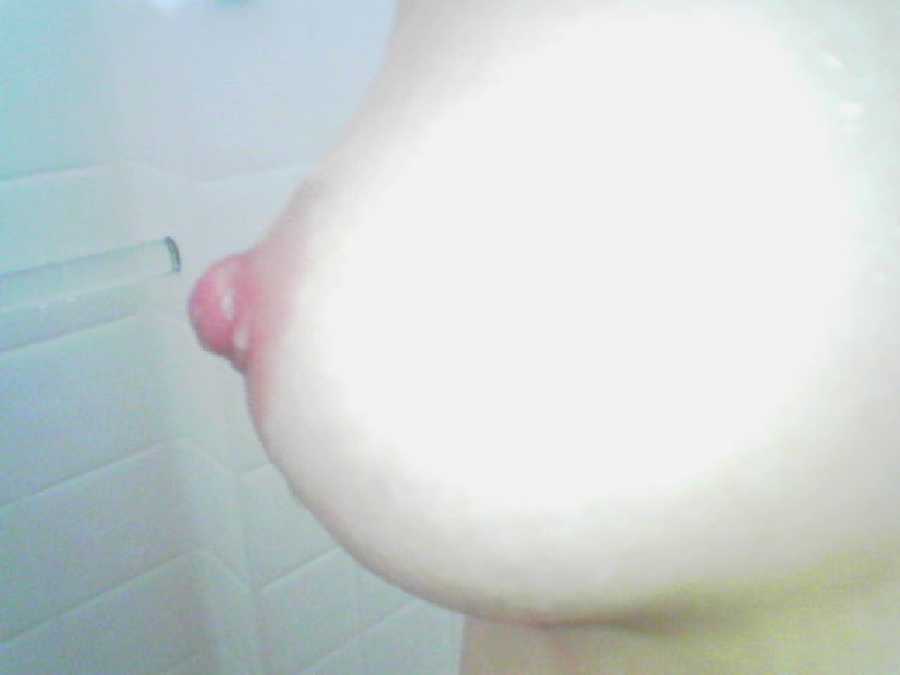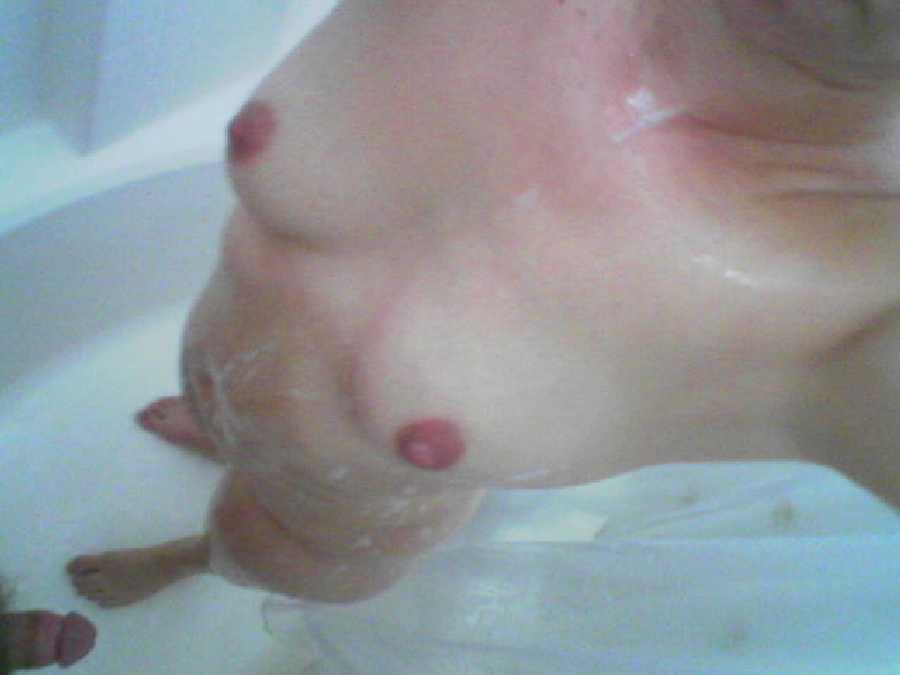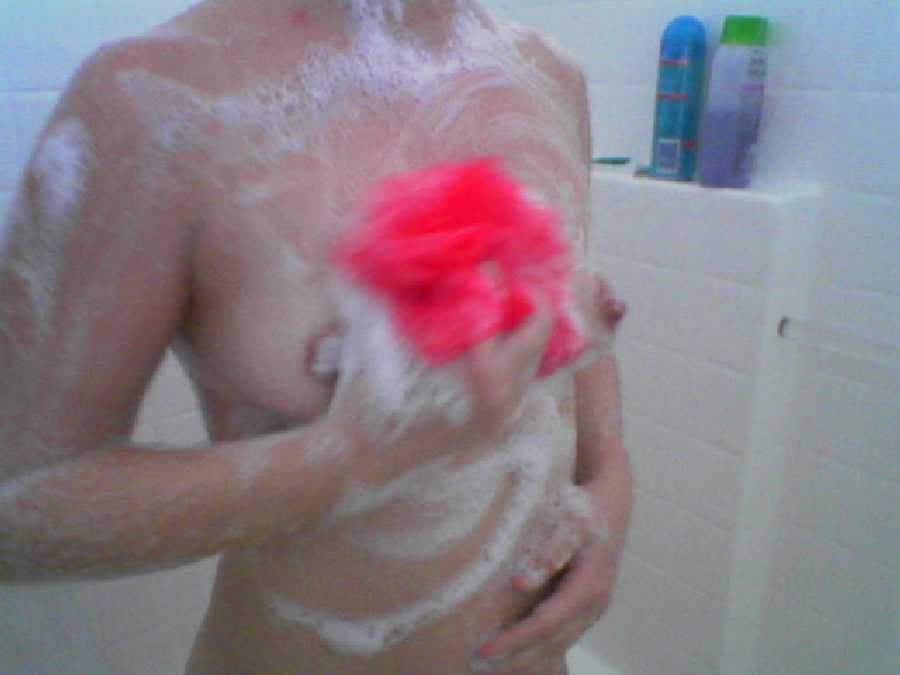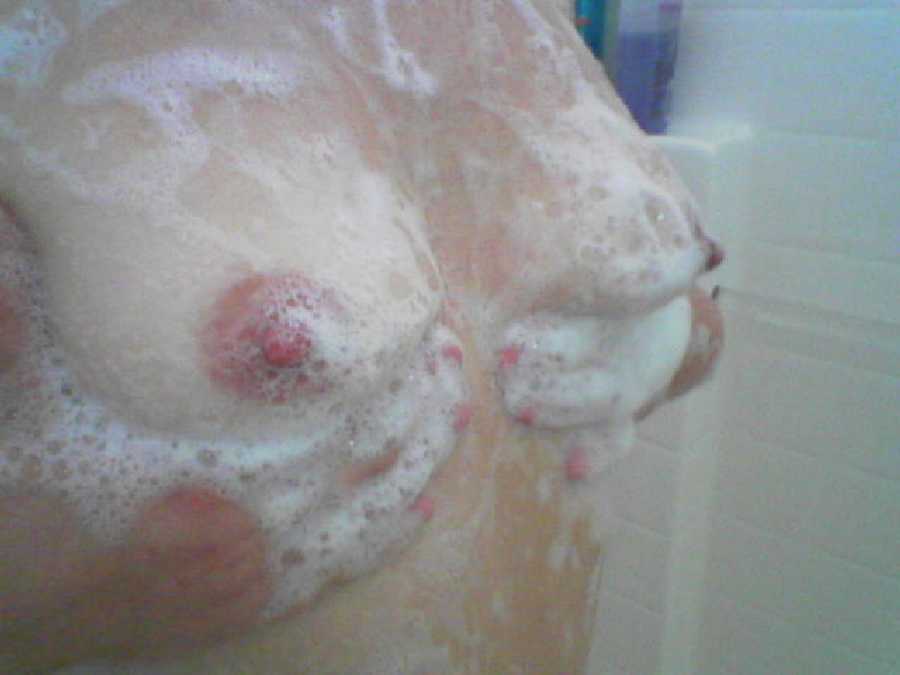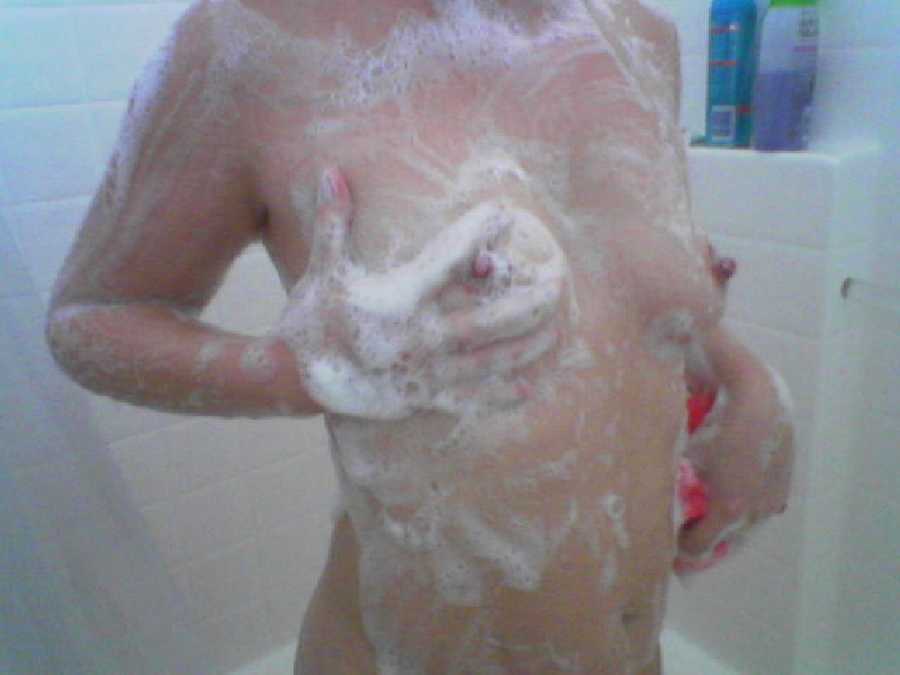 LOCAL SEX CLASSIFIEDS
- HOOKUPS, CHATTING, SEX GAMES & MORE ...



37,000 + TODP MEMBERS ALONE! ..............................CHECK IT OUT

30 MILLION WORLDWIDE ...