Wearing Only Panties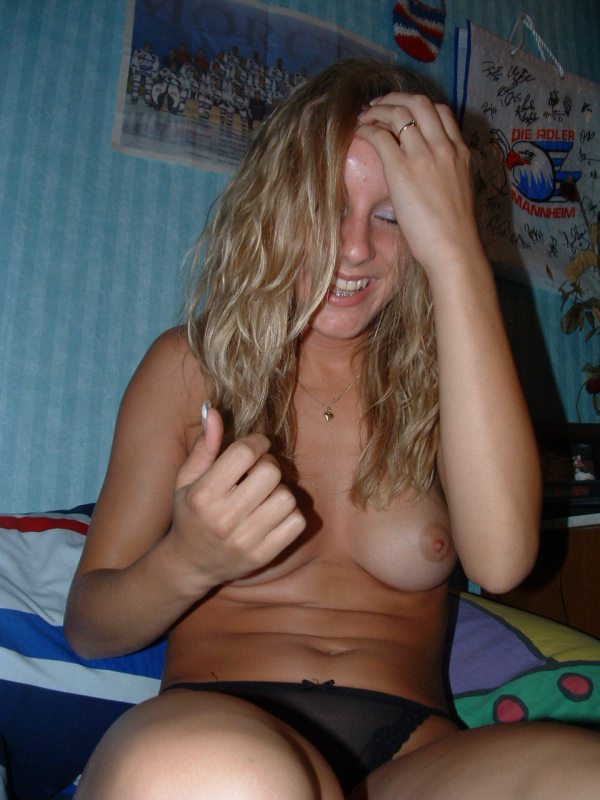 My most embarrassing story - When I was in college I was in a bar on New Years Eve. About 1 a.m. A nice guy in his early 20s came up to me asking if I would accept a drink. I did, and I told him that I had just broken up with my boyfriend. After about an hour of chatting he offered to drive me home. I said that he would appreciate a lift to my mom's place, since I had been living with "that asshole", and wouldn't go back there under any circumstances.
When we got to my mom's place it was empty. I figured that my mom had gone to a New Years party too, and that she would likely be out all night. I got a couple of beers out of the fridge, turned on the TV, then started making out with him. It wasn't long before we were naked and having sex on the carpet in the living room.
He was getting close anyway, and suddenly he made some moves that I had never felt a guy do before. As it turned out, he had heard my mom's key in the lock and was trying to stand up and scurry to another room. Unfortunately I didn't hear it and was still on him. His unexpected moves pushed me right over the edge too. He managed to push me off and stand up just as I was starting to cum. My mom entered the room (the front door opened right into the living room), saw us, and started yelling at me. He started cumming onto the carpet, jumped to his feet, but continued to ejaculate for four or five more squirts. My mom looked at me, and immediately started yelling at me to get the fuck out of the house. I grabbed my clothes, ran outside naked, and didn't stop to dress until I reached my own car. - Bridgette