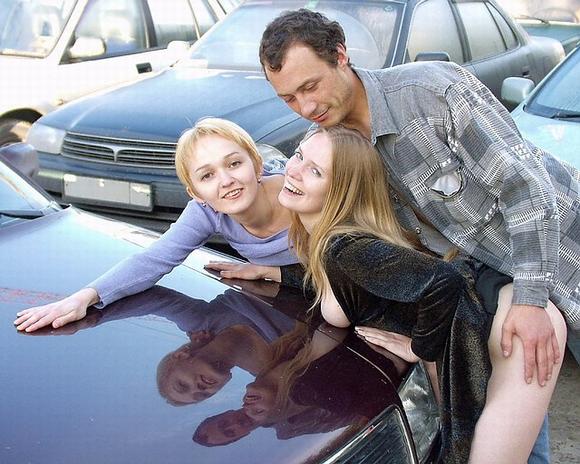 This Exhibitionist Woman was sent in by JT.
"One day my wfe her girl friend had been drinking pretty heavy, and well into the evening. The conversation turned to sex like it usually does when we get togather, both women said I couldn't come twice by jacking off. The bet was if I did do it they would have to do each other. With this in mind I was to jackoff not only twice but my wifes girl friend gave me a blow job. I watched them lick each other until I was hard again then I fucked my wife."
JT
PLAYING A REAL GAME
The Dare Videos are a small homemade operation. Like myself, the guy who makes them LOVES truth or dare and has a hobby website for it. He gets participants locally by placing ads in the 'personals' section of the local shopper, asking girls to play truth or dare with other girls. All players are over 18 and do this for fun. No pros!