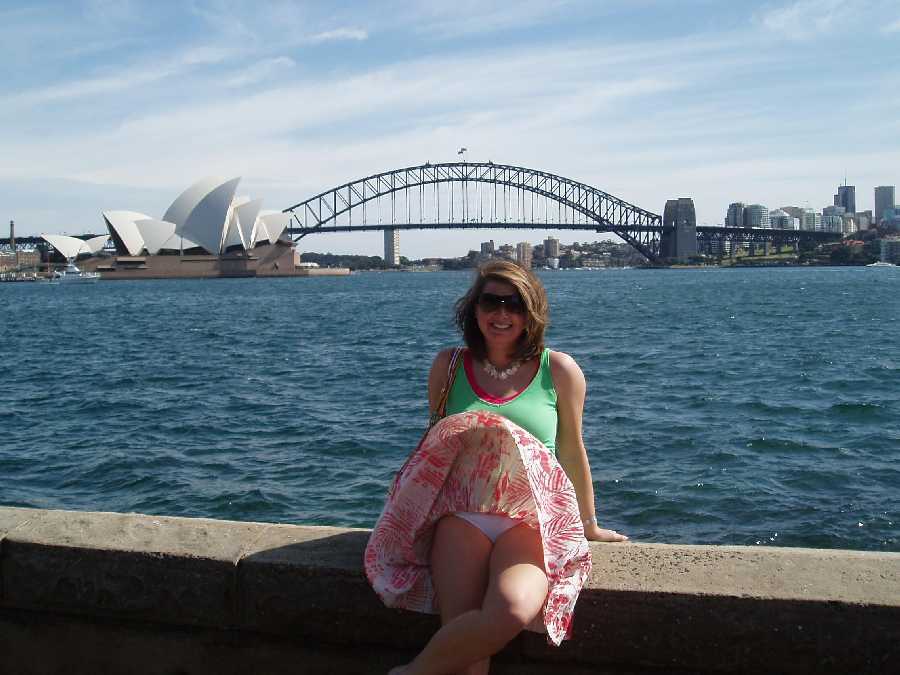 This Upskirt picture was sent in by Jonathon.
Hi,

My wife and I have been long time fans of exhibitionism and we have a couple of incidents to tell you about. First in the picture attatched (can you guess where we live?LOL) we were just going out for a stroll when the wind kept lifting the skirt and so I told my wife to let the wind do whatever it does and we'll pretend that we just can't help it. Alot of people giggled as they walked by.

The next incident took place on the night we first saw the movie "Y tu Madre Tambien." We got quite worked up during that movie, to the point that we almost walked out of the theater halfway through. By the time it ended, we were both highly aroused. We headed straight for the car, intent on having sex there. We tried, but the parking lot was too busy, so we gave up, frustrated. With my wife's panties still off under her bouncy little skirt, we headeded for the grocery store for ice cream, as horniness turned into the munchies. It was late, and the place was deserted except for the crew of young mates stocking the shelves. We split up to grab what we wanted quickly.

With ice cream in hand, I came around a corner to find my wife squatting down to reach something on a low shelf, her muff on display for all the world to see. Just as I did, two clerks started down the aisle right behind me. My wife froze. In a Catch-22, it was going to draw more attention if she jumped up than if she didn't. The guys slowly stolled down the aisle, and we fought to stifle our laughter, knowing they were taking their time to enjoy the view.

The next few minutes became a game, as we wandered the store, conveniently stopping wherever stocking was going on, at which point my wife would find a position to flash the guys. By the time we left the store, they were all mulling around the checkstands, which was hardly surprising. Once in the car, we drove a few blocks, pulled over to the side of the road, and had sex with so much intensity that we always laugh when we think about the movie. The ice cream didn't make it, but we didn't care.

The most recent episode is one of many that have taken place in restaurants or bars, and it's the one I was referring to last night, because it was so brazen and fun. We were on vacation, and after dining out, we'd stopped at the bar in a restaurant across the street from where we were staying. My wife was wearing a summer dress that night, and as we relaxed and sipped our beers, she put her feet up on my lap. Because we were on high stools, the weight of her dress cascading down pulled it quite high on her thighs, which I certainly didn't mind.

It was near closing time, and aside from a couple of women who'd come in with one guy (who coincidentally were having their own share of flirtatious fun), the only other people in the bar were employees of the restaurant--all guys in their early 20s, except for the female bartender--and friends of theirs who'd come to meet them at quitting time. The guys were seated at tables directly across from ours, and from they were clearly checking out my wife. So, we decided to up the ante. She went to the restroom and took off her panties, stuffing them in my pocket when she returned. When she resumed the position on her stool, she pulled her dress up as high as it could go...and then some. Particularly because she'd had a Brazilian wax the previous day, the sight was something to see--and you can bet the guys did!

From that point on, the guys were completely obvious about staring, and I'm sure we added to the fact that they became quite boisterous. Given that several of them were quite good-looking--which was not lost on my wife--I half-jokingly asked her if she wanted to have a party back in our room. She said no, for a variety of reasons--among them the fact that she'd had a few too many--but we played them for all they were worth until closing time. Then we went back to the room and had our own party.
TAKING A RISK ...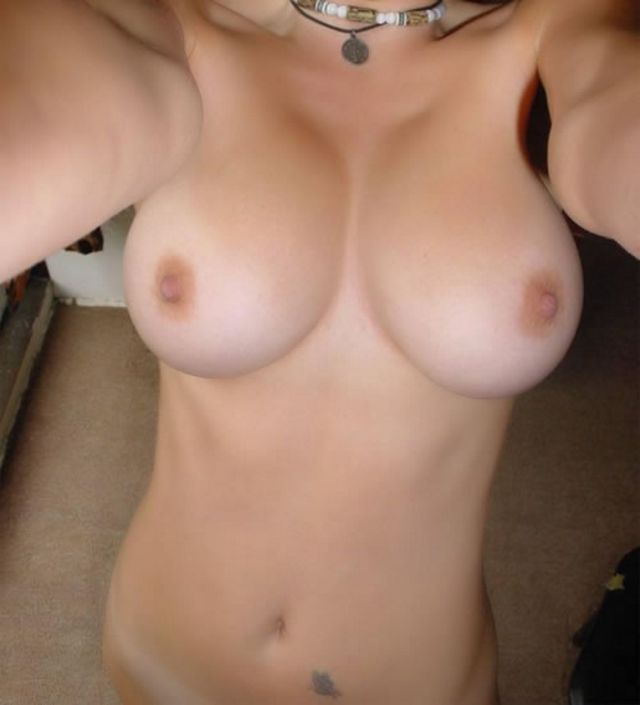 WHILE HER ROOMATE SLEEPS BEHIND HER...

CHAT ROOM MADNESS ...

Everyone's welcome to watch or join in ... dare games going on round the clock 24/7.





© 2004 Truth or Dare Pics