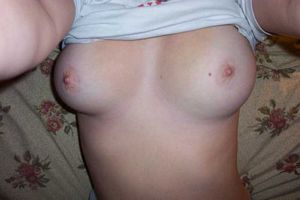 FAQ - Frequently Asked Questions
1- Why did you create this site?

Simple. I love truth or dare. I find it to be a very exciting and creative spin on regular adult sex.
2- I emailed you pics and I haven't seen them posted yet?

If there area many submissions then it may take a few days to get yours posted. Dare submissions go up monday to Friday. If you don't see yours up after 2-3 days send me another email to confirm.
3- Do you have to be 18 to play and submit pics?

Absolutely!! You must be at least 18 years old to browse this site and submit pics and stories. No exceptions sorry.
4- I want to contact someone who didn't leave their email on their dare page. Can you forward/ask/email them something for me?

Sorry but I don't do that. Mostly because if a submitter didn't want an address there in the first place it probably means they want anonymity and privacy. It would also mean I'd be spending much of my time as an online mailman LOL.
5- How many people see this site?

As of January 2009 the site gets about 42,000 unique visitors/day (conservatively) and that number increases all the time. The visitors are from guys, girls and couples who love truth or dare. Some play and some just like to watch.
6- How do you play/participate?

Easy. Pick a dare that you would like to do from this site that other have done (or make up your own or get one HERE) and then submit the picture and story that goes with it. If you need ideas just look around the site and you'll find tons. Many people also email the members that leave their email address with thier submissions and they dare each other to post pics here. You can also find partners online free by chatting in the FREE CHAT ROOMS
7- Why don't you allow men to submit dares alone?

The reason I do not accept pics of men alone is because if I did then I'd have 100 pics of men's dicks for every female picture and people would lose interest in the site. I know as it has happened before. What you are able to send us is pictures of you doing a dare with a picture of your spouse, or friend (female) in the picture. She does NOT have to be naked but just part of the dare. Or, if you have some public nudity pics of yourselves then send in a picture of your wife/friend clothed or nude, face showing or not, holding up a sign as on THIS PAGE. The sign could have anything on it that proves she knows about your dare or just have the truthordarepics.com writing on it. So now that you have an idea of what we're looking for you can be creative and participate and send in your pics. I apologize but I'm sure most would understand that it's better for the site overall to keep people coming back.
7- Why don't you make the site interactive, like a forum?

I've mentioned that I have had truth or dare sites before. Most were interactive. The problem is that those types of sites tend to either die out or get shut down or people start with defammatory remarks etc...