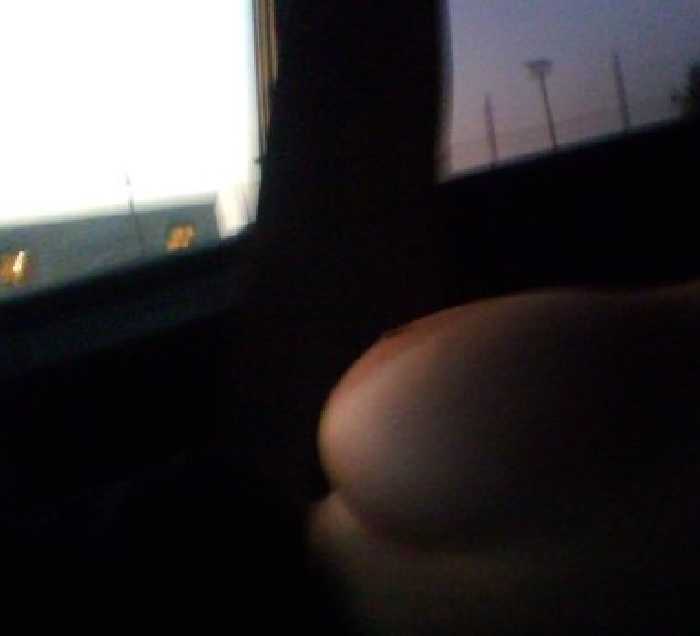 Hi,

My wife lost a bet and had to ride home topless. I went easy on her and didn't make her take off her top until the last leg of the trip because we had to detour and take a toll road. No need to expose her to cameras other than mine or have pictures and let them have my car and license plate! Originally she was supposed to take off her shirt then take off her bra in public, then put her shirt back on while we walked around and shopped. Had to nix the idea because a police car was checking the paid parking area where we parked to shop. Instead I told her to take it off under the shirt (later on the sidewalk with people around) and put it in her purse for safekeeping, and since she didn't do the whole show in the parking lot, she had to flash me intermittently while shopping. I also on many occasions would kneel down to check a display and look up her shirt to see it all. I was throbbing hard the whole time and having much trouble hiding it. The ride home was about two hours and after the tollroad was still an hour. It was still daylight when we left the toll and she took it off, and I know for a fact that the truckers were well compensated for their hard work that evening! I'd make sure to pull up beside them while passing and stay there long enough to get their attention and give them a look and then move on. I'm pretty sure there were a few pickups and SUVs taller than ours that got a nice show too. I didn't have my camera with me :( but my phone has a half ass one so I made the best of it when traffic slowed down.

Sorry about the quality of the pic in the car but I was driving and trying to use a camera phone at the same time.

The other pic is of my wife with liquid latex covered nipples. Story: My wife lost another bet (I hope she never figures out that she doesn't have good luck betting with me, I always make sure I'm right before I bet, or if she does figure it out that she has enough fun that she doesn't stop) One of her girlfriends wanted to go to a strip club but didn't know where to go or what to look for. My wife and I love going to strip clubs together and told her about some of them and she asked us to take her to one. We finally agreed on a club and a night. The day before I encouraged her to buy a new skirt, she said she didn't have a top to go with it and I assured her she did, "wanna bet?" she asked. (one of my favorite phrases) I simply stuck my hand out. Well we bought her a new top anyway, but when we got home I pulled out no less than 3 that would have gone with the skirt just as well. We go to the club, and I am feeling charitable, I let my wife break one of my long standing skirt/dress rule. I'm sure many of you know what rule this is, for those that don't. Underwear has no place under a skirt or a dress. Now there are exceptions, and before any people get offended (though anybody that's easy to offend should not be on this site!) my wife came up with the rule first. I would never expect her to go without underwear to church or work etc. When we go out though, rules are rules. She tells me while we are getting ready to go that she is uncomfortable not having underwear under her skirt with her friend being there and with the skirt being a very lightweight cotton the upskirt potential was high. We compromise and she wears a skimpy microfiber thong, but no bra. As you can see my wife has a beautiful 36DD rack, and anytime I can get away with it she doesn't wear a bra when we go out. Well I'm babbling, and most people that are reading are bored by now so I will get to the story and screw the background.

As we are getting in the car to meet her friend at their work parking lot, we have our first upskirt from a draft of wind. I'm horny already and the evening hasn't even started! We meet with her friend who rides the rest of the way to the club with us. The club we prefer is a Penthouse club and the atmosphere is very nice, the club is clean and well appointed, they actually have a variety of girls (though there are still too many girls dancing that resemble the poles they are dancing on) It is one of the best clubs I've been to in this city. Now the city is getting stupid with it's ordinances involving adult entertainment, and one of the outcomes is that the girls no longer strip down to a skimpy thong and are not truly topless, but no pasties here! They use skin toned liquid latex to cover the nipple and areole. They have to wear full panties or boy shorts, but the upside to this is that the no contact rule has gone out the window, now it is completely up to the dancer how much contact she has with a customer.

We found a dancer we liked (unfortunately she was one of the only naturally curvy women there that night) who was pretty and when we had a chance to talk to her had a very lively personality. My wife went up to the stage to tip her and she was all over my wife, stroking her boobs, slipping a hand between my wife's cleavage, even reaching around and cupping her ass. All the guys in the place were hollering and looking at me with envy (when they could tear their eyes off my sexy wife and the dancer going at it stageside!).

My wife's gf's bf showed up and she went to hang out with him for a while, and we took the dancer to one of the semi private booths on the main floor. My wife buys the first dance for me, since she likes to watch but the dancer surprised her by making her sit next to me and giving us both one hell of a dance. This girl can move! I haven't been turned on by a woman other than my wife in a long time and damn sure not a dancer! While the dancer was grinding on me very nicely I was more interested in what she was doing to my wife. Hands all over her breasts, down her shirt, up her skirt, rubbing her face, breasts, and body all over. It was hot!! My wife laughed when the dancer put her hand up her skirt and asked if she was checking for panties, and the dancer said yes, and that there shouldn't have been any. I told the dancer about my rule and the exception that I had made for this occasion but that I was thinking of revoking it. She said that she though I should. I paid her for another dance at the end of the song and she kept going, she turned around and did a semi split on my lap and moved her ass up and down grinding on me, when she felt my erection she leaned back and looked at me and smiled stroking just a little deeper. She turned back to facing away from me and my wife was looking at her ass and told me that she wanted to spank it so bad she could hardly control it. The dancer, who I will refer to as J from here so as not to use her name, but not call her "thedancer" anymore, overheard and said that she would like that.

My wife got embarassed and gave a half-hearted swat and J told her to do better than that, so she did it again but harder. Now my wife loves it when I spank her, and apparently J like spanking too because she got even more into it than before! She even wanted me to spank her, and being the gentleman I am of course I obliged. Well J was really going at it now and her hands all over us and was putting our hands all over her, pressing her breasts to our faces one to each tit. All too soon the song ended. We sat and talked a while then J said she had to go do something real quick and would we be there when she came back? We said we'd be there. She left and I turned to my wife and we snuggled and started making out, hot as a couple of teenagers! She told me that she knew a dancer would put a hand up her skirt and that was another reason she wanted to wear underwear. I made my decision and told my wife I wanted her panties off, and to stand up. She stood in front of me facing the rest of the club while I reached under her skirt and slowly pulled her thong down and off. I could tell she was hot just by the feel of the panties as they went in my pocket. I played with her ass and pussy a bit before letting her sit back down. J returned soon after and during the course of conversation I "accidentally" mentioned that I had corrected the rules discrepancy with the panties.

She grinned real big and started another dance, and I think she would have given it free if I hadn't insisted on paying afterwards. (these girls work hard for their money, always tip) She again was all over my wife, holding her skirt down tight over her pussy and blowing through the material, sliding her hands around under the skirt and teasing my wife mercilessly. I was hard as a rock and she spared a hand to rub on me though most of her attention was on my wife, which is ok because so was mine! A few hot mindless minutes later, everybody hot and achy (at least I know my wife and I were and I hope J was having as much fun) the song ended and we talked more while we calmed down a little. It was hard though because J was sitting in my lap and still petting my wife. We started talking about the liquid latex they wear and my wife said she had always been curious but was afraid to try it. J told her that it was ok, and that the guy that painted it was very professional. J also advised washing it off with soap and water since some dancers who peeled it off had skin irritation. After some encouraging, and J offering to go with her and be there while the guy painted her, my wife agreed to have her boobs painted. I wasn't allowed to go unfortunately because it was in the area where the dancers get ready and no one but women and staff were allowed.

I gave my wife money to tip the guy and J led her away. Shortly after they disappear into the backstage area the DJ is calling for the next dancer who hasn't shown up on stage yet. I found out why when my wife got back, all the dancers were back there watching her get painted. They all were complimenting my wife on her breasts and perky nipples, many of them also asked to touch and feel which my wife allowed/enjoyed. The painter said he was glad he didn't have to paint her nipples every night because she used every bit of the $5 for the latex paint. We received another dance from J (this is a record for me, I don't normally spend this much on one dancer in so short a time but she was good) and J popped my wife's boobs out right there in our booth, people walking back and forth, and while it was dark enough to hide identities, my wife was one of two non staff women in the club, and the other one was with us too! Plenty of people got to enjoy seeing my wife that night and it really turns me on because she is normally very shy, self conscious about her body, and I love showing her off all the more because of it! J couldn't keep her hands off my wife, and my wife joked about having to take her home. I was all for it since our only ffm encounter was disappointing, we just didn't bring home the right partner. I said that maybe J's bf would object but she said he'd probably just ask to join in or at least get some pics. Unfortunately it didn't happen because we couldn't figure out how to hook up with her, without my wife's friend knowing about it, and since they work together and she is a terminal gossip that wouldn't work out.

Maybe an idea for the next lost bet though......

Anyway we went and sat with my wife's friend and she wanted to see the latex on her boobs and pulled them out in front of her bf, which surprised my wife and I because normally she is conservative, especially in public. On our way home her friend kept wanting to see or feel her latex and kept complimenting my wife. When we got back to the parking lot were they work she asked my wife for another flash. Her friend was standing next to her car at this point, I was out of the car with the drivers door open, and my wife flashed her again, just as a car drove by maybe 10 feet away, I tried to get a pic then but couldn't get my phone ready fast enough. My wife was horny enough when we got home though that I was able to talk her not only into letting me take some pictures, but also into posting them on one of my most visited sites TruthorDarePics!

She agreed as long as she was able to chose the pictures and I promised to make sure you couldn't see her face. I also sent one of just her latex covered breasts to the guy that we'd had our only other threesome with and who is one of my best friends. He's in another state right now and hasn't seen my wife in over a year, or even his own in months. Had to torture him a little with what he was missing. Hope you enjoy! Also included so you have a better idea of what my wife looks like, without actually putting more pics of my wife out. I think I found this pic here on ToD and was so surprised had to save it for closer study. I thought at first one of the many pics I have of my wife had been put on the 'net somehow. Only after closer study (the girl in the pic is missing a unique mark on her back that my wife has, and though it is small and not very noticeable I can tell its not the same back.) The similarity is shocking though, my wife and I have been together almost ten years, both dating and married. This girl in the pic is almost a perfect match for my wife, down to hair color, skin tone, body, even the way she puts her hair up. The only reason I know its not my wife is because of the aforementioned mark, and I didn't take this pic ;)

Hope you've enjoyed, sorry we have to remain anonymous but feel free to send comments to this email address: ichliebe269 @ aol.com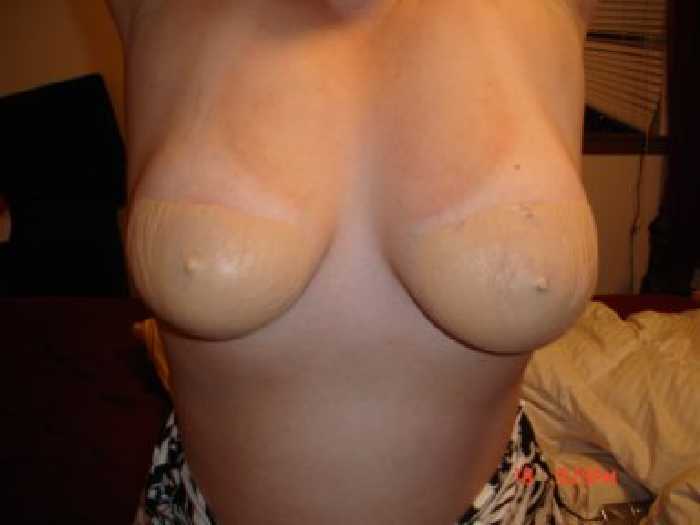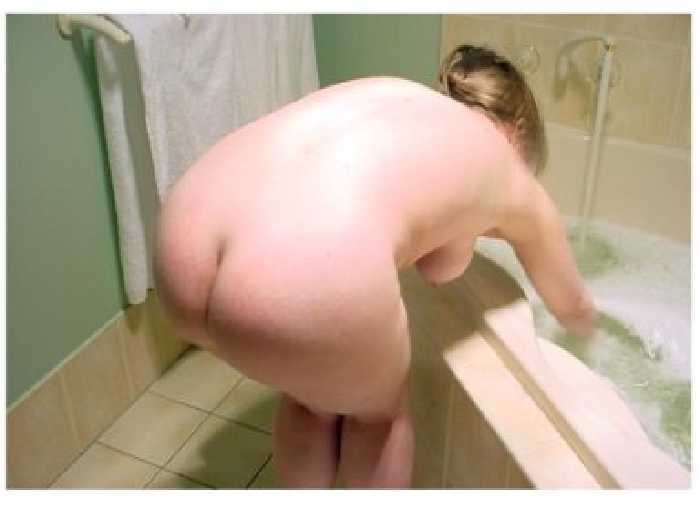 LOCAL SEX CLASSIFIEDS
- HOOKUPS, CHATTING, SEX GAMES & MORE ...



37,000 + TODP MEMBERS ALONE! ..............................CHECK IT OUT

30 MILLION WORLDWIDE ...
© 2004 Truth or Dare Pics