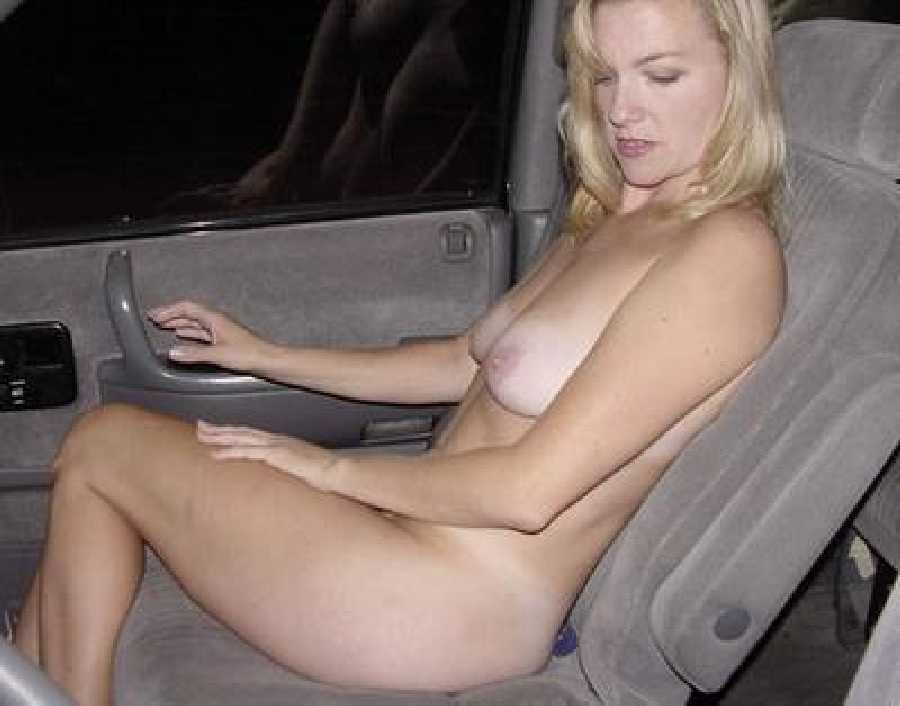 When we were in college my girlfriend and I went to a strip club frequently. The goal was to play pool and have some drinks. I knew the staff at the bar and always got free or very cheap drinks. We never went to the "row". It was more like a local hang out than a strip club because I worked at a bar next dooor.
That was twenty years ago. My wife still looks as good, if not better. Thirty-eight years old, 135 lbs and stunning in her mini and halter.
This year we went to Scottsdale for a combined business and vacation. We hadn't been to a strip club together since college, and I hadn't been to many alone since then either (a few business occasions only, not my choice). We had been out for several hours enjoying each others company, a few drinks and a light dinner. I suggested a trip to a classy strip club as more a joke than serious but she said "sounds like fun". I hired a limo to take us the few miles to the club, arrainged the return trip for one or more hours later (the driver knew the deal) and we headed into the club.
Initially we sat near the bar, enjoying a cocktail and wathcing the crowd and dancers. My wife commented on how may women were in the crowd as customers and how the dancers seemed to gravitate to those tables. She suggested (yes it was her idea) that we get a table and see what happens. Sounded good to me.
The minute we sat at a table a dancer approached us and asked if we wanted a dance. My wife quickly declined. Oh well, I thought it was fun anyhow and watched the show. After a few minutes I handed a dancer on the stage a few dollars as a tip (without any "special" treatment for me or my wife). My wife said "if you can tip them for just dancing, why shouldn't I get a lab dance". Whow! I handed her a stack of ones, fives and tens and told her to have fun.
Her first lab dance (ever) was HOT! The dancer igored me entirely and focused on my wife. To say it was hot is an understatement. My wife got glassy eyed and her hands were definately roaming. By the end of the dance they were grinding together and I heard moans from my wife and a few whimpers from the dancer. Granted, the dancer was playing to the customer, but my wife was definately turned on.
Remember, this is the first time my wife has been to a strip club since college, many years back. We were on vacation and she was enjoying the annonominity. I was already happy and ready to catch the limo back to the resort. Not to be.
She was insatiable. The dancers seemed to gravitate to her, not even accepting the typical lap dance charge.
The Scottsdale strip club was classy and the girls were hot. My wife seemed to be enjoying the moment to the fullest. We never propositioned or even overly complimented the dancers, but before we left WE were propositioned by not one, but three different dancers. I think they recognized that were not there for sex or anyting beyond simple enjoyment and wanted to mix with us for the pure fun of it. My wife was very turned on, and told me she "couldn't do that". I noticed that she didn't say "would'nt do that" and asked her if it turned her on that women wanted to be with us sexually together. This all happenened pretty quickly, and before long she admitted that a threesome was something she could do, but I couldn't "do" the other women.
After a few more rounds, and a few more dances we told one of the girls that we would love to have her join us at the resort, and to call us when she was done for the night. We offered to send the limo to pick her up and left it at that.
We went to another bar and relaxed, enjoying the adreneline buz and another drink or two. We went back to the resort courtesy of our favorite chauffer, think that we'd enjoy our new found fantasy and screw like newlyweds again. In the car, she got all horny and freaky on me and even took her clothes off just to tease me!!! My God!!
When we got back to our room, a message light was flashing. My wife checked the message and said it was "our" dancer from the strip club. Unbelievable. She said that the dancer was done early and wanted to know if we still wanted to get together. Now my wife got nervous, excited, and totally hot all at once. After a few decades with a women, you can tell when she's hot, and my wife was smoking hot! She was also nervous, and mentioned that this was just a fantasy. She asked me what we should do. I told her it was her call, I was totally happy with whatever she decided.
Playing is cool seemed to relax her, and she decided that calling the dancer wouldn't hurt anything. After all, we were on vacation and nobody knows us. She made the call.
The dancer joined us at the lounge in the resort, dressed appropriately and looking more stunning than we remembered at the club. We hadn't indulged to the point that we were drunk, but enough that the normal rules we lived by back home were "relaxed" a bit. After we all enjoyed a glass of wine together, my wife suggested we retire to our suite for a jacquize and more wine. No problem for me, and our dancer friend agreed.
When we got the room, my wife started the water for the jacquize and I poured the wine. At this point I was not believing what was happening, so I din't have any idea what would come next. Our dancer walked over to me to accept the glass of wine I had poured and gave me a light kiss, very gracious and not overtly sexual. I looked over at my wife and she smiled, winked and then licked her lips. How do you describe fantasy becoming reality!
Anyone who has filled a jacquize in a suite knows that it doesn't happen quickly. We sat around, drink the wine and talking about how strange it was that the tree of us were so comfortable together even though we had just met. Maybe the fact that we didn't share any history made it more fun and erotic, or maybe just the events of the evening added to the electricity but before the jacquize was full both of the women were stripped and jumping in.
The water was bubbling, and the women were laughing and splashing each other. I think that they were both a little nervous, for sure my wife was. Our dancer playfully grabbed my wife and dunked her under the water. When she came up, my wife was staring at the dancers breasts and hesitated before gently reaching out with both hands and rubbing her nipples. She let go and moved her lips to the right nipple, sucking and teasing, enjoying her first taste of another women. Our dancer lightly touched her face and ran her hands over my wifes back, arms and breasts. When my wife stood up, they locked in a french kiss that lingered forever. Their hands began exploring each other and their kisses got more passionate. At one point my wife locked eyes with me and grinned, beckoning me into the jacuuize with her index finger.
The next moment she placed her index finger in a warm, wet and decidely femanine place. The dancer seemed to melt into my wife, and smiled as I climbed into the now full jacquize. I was along for the ride, and at worst would have a great view. The women were both exploring each other, alternating kisses with soft moans and low whispers. I moved to the side and let them enjoy the moment. The moment lasted for at least half an hour as they played, teased, kissed, licked, and fondled each other. This must be what foreplay is all about. Both women were so hot that they seemed to melt into their own world. The dancer pushed my wife up on the edge and kissed her way down from her breasts to her smooth sex. I moved over to watch as she teased my wife's sex with the tip of her tounge and her fingers. My wife was moaning, grabbing the dancer's hair and lost in her own world.
My wife came the first time in waves that seemed to take all of her energy. After she slid back into the jacquize with a massive grin on her face she seemed to recoginze for the first time that I was in the jazquize with them. Maybe it was the high from her orgasm, or the heat of the moment, but she said something I thought I'd never hear. "Fuck her and fuck her hard". Don't need to ask twice, but I did look her in the eye and got the nod to go forward. I got out of the jacquize, grabbed a condom and went over to the jacquize. Before I could get back in, our dancer jumped out and grabbed the condom from my hand. Before I had any idea what she was doing she was on her knees taking my full length into her hot mouth. As my wife watched from the jacquize the dancer gave me the blow job of my life. She teased the head, sucked my balls, licked my shaft and seemed to do all of this at once. She seemed to sense my impending climax and stood up, kissing me in what was one of the more passionate and sensuas kisses I've ever enjoyed. Knowing that my wife was watching and approved made it even hotter.
My wife climed out of the jacquize and led led us all to the bed. She laid on her back and guided the dancer into a sixty-nine. As I stood by the bed I saw my wife motion for me to get behind the dancer. As I positioned myself behind her, my wife guided my rock hard cock into the dancer's wet and hot cunt. The fact that my wife guided me into her made the whole scene OK. Our dancer was enjoying my hard cock pounding her and my wife's enthuasistic tongue licking her clit. I'm not sure how long it lasted, between my wife's tongue brushing my cock as I rammed the dancer's cunt and the sensation of new pussy I know it couldn't have been long. We all seemed to climax within a short span of time (no, it wasn't all at once) and collapsed on the bed to catch our breath.
The girls weren't done, and after a while it was evident that I wasn't either. The dancer guided me into my wife and we enjoyed some of the hottest, most primal fucking that we'd experienced in years. She seemed to climax the whold time we fucked. Our typical love making is enjoyable, fantastic and wonerful but this was a new and entirely different level.
LOCAL SEX CLASSIFIEDS
- HOOKUPS, CHATTING, SEX GAMES & MORE ...



37,000 + TODP MEMBERS ALONE! ..............................CHECK IT OUT

30 MILLION WORLDWIDE ...
© 2004 Truth or Dare Pics