3some with Best Friend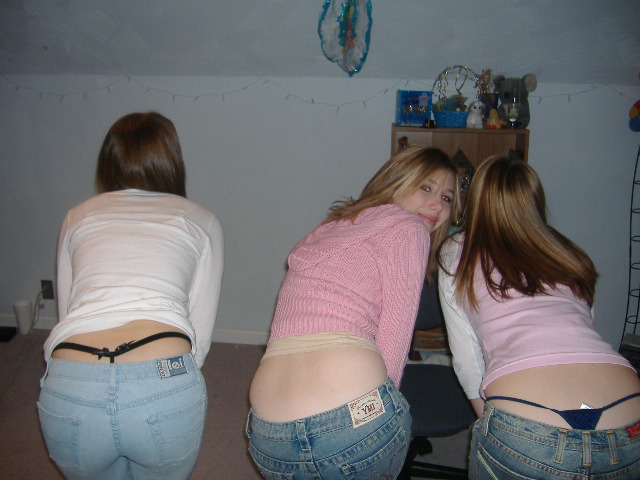 Hello!
Our names are Dan and Tricia. We are attaching a photo and our story for your website.
You can choose whaterver title you want, but we thought of '3some with Best friend!'
My boyfriend (Dan) has visited this site a few times now and LOVES it! He suggested that we tell you about a truth or dare game that we played this past summer. It ended up leading into a threesome that was never planned, or at least he only ever fantasized about!
Now we do not have any good photos of that evening, unfortunately, so we attached the only picture we have saved on our computer that has our friend Annie in it. So if you look at the photo, that's me (Tricia) in the middle (you can see my face) and Annie is the butt on the left with the white shirt. The other bum on my right is our friend Kim.
Our story? Annie is one of my best friends. We have been going to school together for a few years now. She is no longer in the same program as me, but we're still at the same school and see each other often. One night all the girls went out drinking together. We went to a pub and have a few drinks, so we were feeling a little ''happy''. The group decided that we would all go downtown into a club to dance rather than drink at the pub. Annie and I didin't really want to dance that night so we decided to make it an early night and head home. So Annie came back to my appartment because my place is walking distance to the bar.
When we got to my appartment we were laughing and having fun. My boyfriend (Dan) was surprized to see us back so early. We explained that we didn't feel like going out dancing and told him all about our night. He suggested that we keep our little party going and all drink together at our place. We told Annie that she could sleep over since we're already kind of drunk and were going to keep drinking.
Dan wants me to describe Annie for you so I will let him write a bit instead.
I just wanted to set the context before Trish writes about our night. You can see by the photo posted above that Tricia is obviously beautiful and that I am a very lucky guy. And although you cannot really see Annie in that picture she is so sexy. All the guys want Annie. She is super hot and I have fantasized about her several times. I had even mentioned to Tricia before about wanting to have a threesome with the two of them. They are best friends and Trish thought that would be very weird and would never ask Annie that. It ended up happening and I will let Trish explain the evening.
This is the longest email and most of you will probably not even read this far down. If you do we are very impressed and thank you for taking interest in our night. I will try to speed it up and leave out the boring details.
We decided to play so quick drinking games. Dan took many shots to ''catch up to us'' since we were already drunk. Drinking games lead us into card games and lots of laughing. After an hour of hanging out, we got bored and Dan suggested we play this old party game to spice things up a little. Now Dan and I love doing Dares! If you have any for us, please write them and we will do it!!! We've played TorD many many times with our friends. A couple times Annie was there, but we mainly play with some couple friends of ours (and we have many stories from those games) but the point is that Annie never really played when the game got too sexual.
Speeding it up ...
"Truth." Annie was up first in our game of TorD and decided to play it safe until she could see what type of dares were going to be dealt out. She was alone with only Dan and I and I have told her about how crazy our games have become with other friends.
"Who's the last person you did it with before Matt?" asked Dan with an evil grin (Matt is her ex-boyfriend). Yeah, we're in for a high school style evening. I roll my eyes and pretend to be completely uninterested, but I already knew the answer anyways.
"I can't believe you asked that as the very first question!" Annie tried to delay the inevitable by scolding Dan. "It was Kevin." That was not the person that I thought it was. She did not offer any extra information. My jaw just about hit the floor. Kevin was one of our best friends in high school. In fact, Kevin had introduced Dan and I to each other. Dan tried to get the story out of her, but she tells him: "the game is called truth or dare, not life history or dare."
I was sitting to Annie's left, so it was my turn next. "Dare." Dan shouts out "I dare you to ask Annie for a spanking!" It wasn't even Dan's turn to say the dare, it was Annie's. So she said ''OK, I should have come up with a better idea when this game was suggested. Are we 26 year olds, or 16 year olds?'' I look to Dan to gauge what he's thinking. . . ear to ear smile. No help there. Annie said ''Alright what the hell! I dare you to let me spank you 5 times." Sure, she would never hit me hard! Annie, sweetheart, will you please spank me?" I asked her as I lifted my bum up in front of her. Dan suggested that I should do it bare butt, but she just did it over my pants, 5 light taps.
Dann was next. He chose dare so I said ''since you spanked me you should get spanked too!'' and I dared Dann to spank Annie's butt 10 times. I could tell that Dann wanted me to say that he should do it on her bare ass (with pants down) but I wasn't sure if Annie would want that or not. To our surprize Annie said ''I'm better than you Trish so I will do it the right way!'' She pulled her pants a little to reveal her ass and laid across Dan's lap. We were both shocked! I looked at Dan's face and he was surprized and very very happy. He put his hand directly onto her butt and gave her ten light smacks. At one point she even said ''harder, I don't mind''
Now, Annie, who is usually pretty conservative (although she's a party girl too! don't get me wrong) had just raised the game to another level. We did expect that. So Dann took no time in going along with that. She pulled her pants back up and Dan said ''it's your turn to do a dare now, we both did ours.'' We all took another shot of SourPuss and Dan dared Annie to show us the rest of her body. Since she had just showned her butt he wanted to see if she would show everything. Dan had obviously never seen Annie naked before. I could tell that Dan was getting excited about the idea before she even answered. He's always wanted to see her nude. Everytime she bends over he checks out her ass and tried to look down her shirt. I had noticed that long ago. I always knew Dan found Annie sexy, most guys do. Annie said ''I'm not going to just take all my clothes off'' She needed some convincing ... so Dan said ''look we just saw you ass, might as well show the rest, what the difference ...'' Stupid argument of course. Annie decided ''OK, but I dare Trish next, so i will show you my body without getting naked.'' She lifted up her shirt and her bra to exposed her breasts. Dan was loving it. She has great firm boobs. She covered herself back up quickly and started to dare me to get completely naked. I knew that was coming. Dan said ''wait, but you didn't finish your dare yet. You only showed you boobs, you have to show your whole body.'' She replied by saying that she already showed her ass early ... Dan said that she didn't even show us if she had pubes or not. Annie said that she usually shaves all the time but that she hadn't in a little while. Dan persisted and asked her to prove. She unzipped her pants and pulled them down in the front to show her herself. She was very nicely trimmed, almost bald with a small patch. Don't know what she was talking about when she said that hadn't shaved in a while.
Next dare was for me to get naked, ... we're not going to explain all the dares one by one, obviously this email is already getting very very long. So we will skip to how the action got started.
We had done many crazy dares by this point and had more drinks as well. So we were all feeling pretty happy and horny after all this. And something started because of a dare that I made. Well it wasn't actually a dare that got it started, it was a truth that Dan had asked me before. He asked me if I had ever thought about doing anything sexual with Annie. We all joked that he would like that. And Annie ended up saying that she was always jealous of me and would love to find a guy like Dan. So that is what got it all started. My dare to her was ''well, since you thought about being with a guy like Dan, I dare you to take him into the bathroom, close the lights and do whatever you want to him for 2 minutes'' We all kind of laughed and I wasn't sure if it would be done or not, but sure enough Annie said OK, grabbed Dan by the hand and told him to come with her. I should say that by this time Annie was only wearing her undies and bra. Her panties didn't cover much either. infact if you look at what she is wearing in the photo above, that string, I think those might even be the exact ones she had on. Dan was down to his boxers and a tshirt.
Dan said that in the bathroom she started by giving him a big hug and rubbed his chest. They didn't say anything. They continued to rub each others bodies. She grabbed his penis though his boxer and strocked it for a while. They weren't in there long.
When they came out Dan had a massive hard on, obvioulsy!
The next dare was for all of us to go into the bathroom together (now I don't know why we chose the bathroom, I guess because it's small and gets very dark)
So we all went in. Dan and I were making out with each other while Annie was sandwhiched between us. It was very hot! Annie then turned around to face me and started kissing me. Many thoughts ran through my head, but I tried to enjoy the moment. Which was somewhat akward, yet very very nice. We continued to make out for what seemed like a very long time. Dan was standing behind Annie and rubbing us both all over. He undid Annie's bra and took it off her. When he did that, she did the same to me. We were kissing each other at the same time. Like we couldn't stop. Dan pulled Annie's undies down to the ground and kneeled down on the floor behind her. Fondling and kissing her bum. He said that he would rub her but cheeks apart and she would arch her back to exposed herself as much as possible. Dann spead her butt cheeks apart as much as he could and started licking her asshole and pussy. He put his finger in both holes, ...
This is getting pretty graffic, but obviously we really enjoyed ourselves. We ended up moving back into the living room and continued to mess around. That night we all fell asleep in the same bed.
Needless to say, we LOVE playing Truth or Dare ... it opens so many doors and allows us to do and say things that we would normally not do.
That's our 3some with best Friend experience. If you like it we have no problem with sharing other experiences with you. Not all of them are that graffic. Figured we should start big!!! But we will post more photos. Next time Annie comes down we will show her this posting and maybe she will ad her comments as well.
Thank you reading and looking forward to your feedback.
Love Tricia and Dan (& Annie)
CONTACT US: Hello! truthordarepics.com, - Thank you for forwarding us a few comments from some of your readers. That was very nice of you. I guess that we should include some contact information for people to get a hold of us so I will give my email triciabryere @ hotmail.com If anyone has any comments, questions or dares they can reach both and I there. Also, it would be nice if you could also share some of your dares or even do the dare that you ask of us. We would also love to see what others are doing. Thank you very much, we'll post more very soon.

Love Tricia and Dan
MILF PROFILES
*** LOCAL ADS POSTED FOR SEXUAL FUN !!!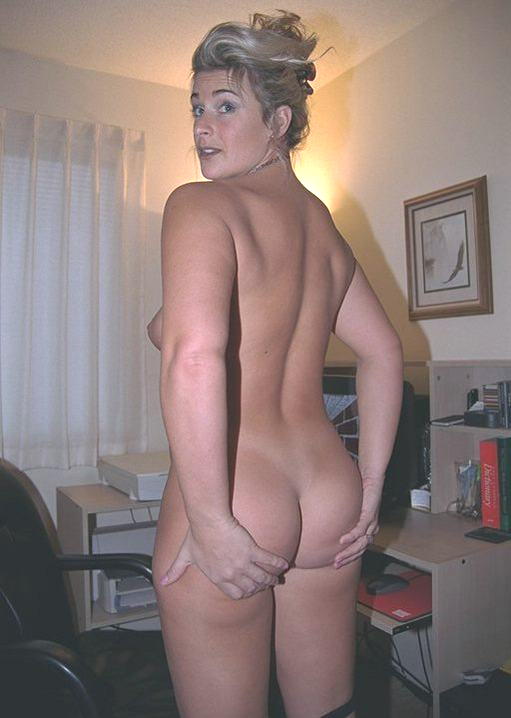 All milfs and wives are sorted by location. To see who's available in and around your area just use the search option for the age range you prefer, and your city or zip code. The MILFs are single, married but looking, or in open relationships and most have busy lives being moms and working. So discretion is preferred and they are usually quick to act without much in the way of gamesmanship.

CLICK HERE TO SEE PROFILES!


MORE MILF PROFILES
© 2004 Truth or Dare