Wife Dare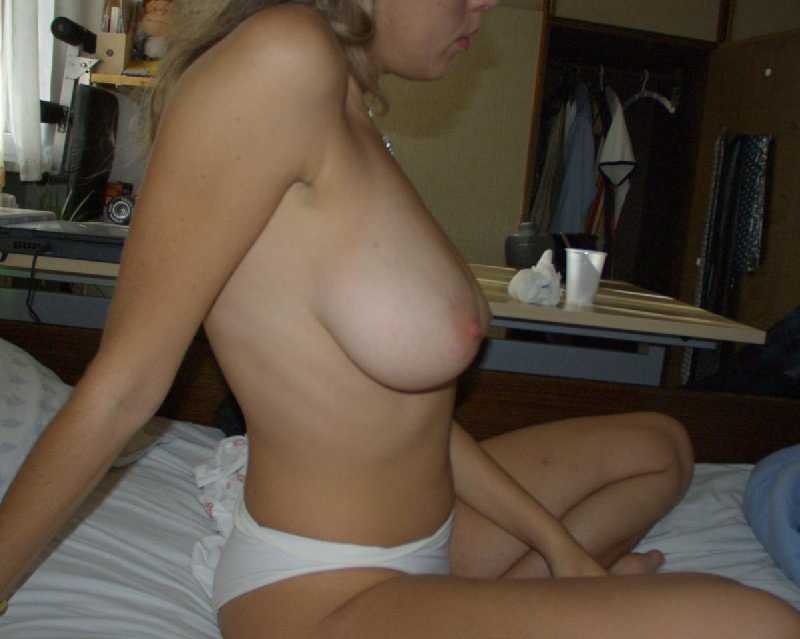 The biggest cock I have ever seen was kind of a "dare". I went out for dinner and drinks with a new woman from work one night, and we were drinking too much and finally got to my house, where we continued. We both got too drunk, and we were talking about "hunky" guys at work, and somehow it got around to big cocks. She said her husband should be a porn star because he hs a huge cock, and it took her a long time to be able to take it, and he had such a huge cum load that she won't let him cum in her mouth because its just too much. I tried to brag about my husband's 9" cock and how I could take it, but not in my ass. She said her husband was over 12". Now I didn't believe her, because my husband was as long as I had ever seen, but have seen many that were thicker.
It was getting late, we were alone, so she called her husband to come to my place and pick her up. When he arrived I was drunk enough to ask him about his giant cock. He was a little embarassed at first, and she was just laughing about it, but I really was serious, so pushed him to tell me. Then he started to brag about it, and said he was sure I couldn't handle him.
One thing led to another so I just dared him to show me. He looked at his wife and she was just laughing about this, then he looked at me and I dared him to show me. Just like little kids we went back and forth with, you show me yours and I'll show you mine. I wasn't hesitant at all, and stood up and dropped my dress and was standing in front of both of them in just my g-string panties. I sat back on the sofa and again dared him. His wife said to go ahead and show her she doesn't believe us, and added she knew he was getting turned on looking a me nearly naked. So he stood in front of me, dropped his pants, and out flopped a semihard cock that was already 9". It was huge. Now I had to see more, so told him to get it hard, and he said if I wanted to see it, I should get it hard for him. Without thinking I reached out and started to fondle him. First one hand, then both, then I was jerking his cock like a mad woman, and he got really hard, and really long.
His wife was just kind of like "I told you so", and I said I had to measure it. I ran to find a ruler, then held it at the base of his pubic hair, and the head of his cock just popped over the top. So he was 12" plus. Then he was being arrogant again and said I would love to have his cock, and know what its like to have a real man. Well, I was really turned on, and he was at least ten years younger with a nice body, so without thinking I dared him to get naked and try me. He looked to his wife again, and I don't think she knew what could happen, and he took off his shirt and kicked off his shoes and pants and was completely naked and playing with his cock in front of us.
I didn't hesitate to grab his cock with both hands and pulled him into my mouth and started to suck him as deep as I could. It was just a few minutes of this and I stopped, pulled off my panties, rubbed myself a little, but I was already very wet, then told him "I want you in me". I lay back on the sofa and he started to slide his cock in me, then pushed hard, and It struck a nerve and made me jump so hard he almost popped out. Then he slowed down and fucked me slowly in and out. I said I wanted to take it all, so put him on his back and controlled how much of his cock I was taking. This is when I noticed his wife, open mouth, just looking at us in disbelief, but she didn't say a word. I worked up and down his cock until I took it all and I was resting on his bush. It hurt a little, like I couldn't breath, but I kept riding up and down.
Eventually I was on my back again just letting him have his way with me and I told him not to cum in my pussy, that I wanted to see him shoot, so he should cum on my boobs and belly. We were fucking hard ignoring everything, when I first noticed, my husband had come home and saw him watching this. When my husband finally said something, it was like "what the hell is going on". This made my friend's husband jump up between my legs, and his cock popped out, but I grabbed him to pull him back in my pussy. But by holding and pulling on his cock, he started to cum. The first shot hit my face, then neck, then boobs and belly, and he just kept cumming. I have never seen so much cum.
It didn't take long before it pryed himself away from me and was grabbing for his clothes like a madman. What I remember is he was dressed in seconds and headed for the door without a word, and his wife was in hand, and now she was crying hysterically, and then they were gone. I just lay back on the sofa, and way playing with all the cum over me, making sure it didn't run down onto the sofa. My husband was not as surprised as he was turned on, and said "that guy should be a porn star". We laughed as he got naked pretty quick and fucked me right there on the sofa with both of us now covered in cum.
When I went to work the next week, my friend looked mortified, woudn't talk to me, then eventually apologized and was so sorry her husband attacked me. I didn't admit to starting it and told her I wasn't angry, neither was my husband. We were just drunk and things happen. But, her husband calls me all the time, wanting to repeat it. I tryed to convince him to swap with his wife and my husband, but he wouldn't allow that, neither would she I'm sure. But I couldn't resist and got him to fuck me in a 3way with my husband. He still cheats on his wife, and I'm afraid I encourage it by inviting him over when we swing with some other guys and couples, because noone we know has ever seen a cock as long as his. So I have a lot of women we know who can't wait to fuck him and they insist I always invite him.
I hate to admit, but a few friends and I sneak away during the day and do a FMF 3way with him. Oh yeah, please include my picture with my story on your site. - Barb
LOCAL SEX CLASSIFIEDS
- HOOKUPS, CHATTING, SEX GAMES & MORE ...



37,000 + TODP MEMBERS ALONE! ..............................CHECK IT OUT

30 MILLION WORLDWIDE ...
© 2004 Truth or Dare