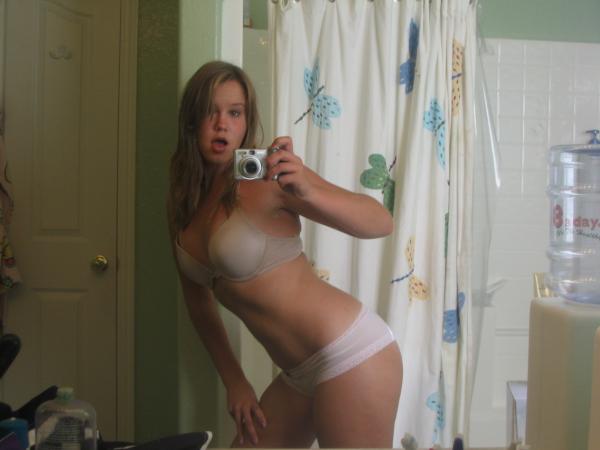 I don't really consider myself bisexual, but I've been with a few girls. My first time was my third year in college. I was working as a waitress at the time. A girl I worked with used to flirt with me a lot, especially in front of her boyfriend, who also worked with us. When we were at work we'd share kisses or sneak a quick make-out session. I thought the taboo aspect of it was fun, plus I liked the attention it got from guys, so I just played along. Anyway, one thing lead to another and then the three of us got drunk and wound up in bed one night. She went down on me while I made out with her boyfriend. She rolled over and told me it was my turn. I was nervous but I couldn't say no after she had just gone down and me, so I went for it. It was...fun. I've always been really oral and I like being in control of someone's pleasure like that. Like I say, I'm basically into guys, but I wish I would have been more open to the opportunity before then.
LilSam
OREGON UNIVERSITY STUDENTS
*** THEIR INFAMOUS GAME OF TRUTH OR DARE !!!
These Dare Videos are a small homemade operation. Like myself, the guy who makes them LOVES truth or dare and created a hobby website for it. He gets participants locally by placing ads in the 'personals' section of the university campus paper, asking girls to play 'Truth or Dare with other girls and some guys. All players are over 18 and do this for fun. No money, no pros!

CLICK HERE TO SEE SAMPLES!


PREVIEWS OF ALL 12 GAMES