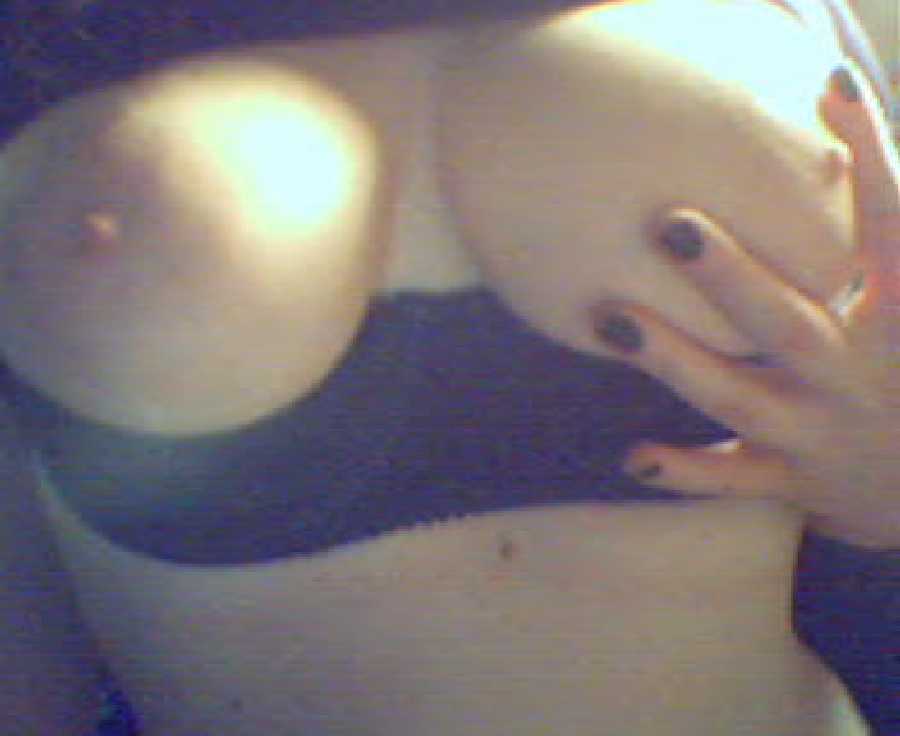 Hi truthordarepics,

This is from my wife and I.

We email each other a lot while I am at work and the subject of the messages are usually rated 'R'. A few days ago I was teasing her about going to the grocery store and getting her a big fat cucumber for non-eating purposes. That night we were meeting some friends for a comedy show and had been e-flirting all day in anticipation of seeing each other late that night. Our flirting became more intense as the day wore on. I told her that I was going to go to the store and get that cucumber that I'd been hinting about. I picked out a nice long cucumber with a good girth over the length of it.

I told her that she was not allowed to wear any panties for the evening and she had to wear a short enough skirt that I could access her pussy at will. When I picked her up I was not disappointed in her outfit. She wore a short black skirt, white button down shirt with several buttons undone exposing her cleavage, high heels, and her lips were adorned with bright red lipstick. Before we left her house I pushed her up against the wall, lifted up her skirt, and gave her freshly shaven pussy a few long slow licks from top to bottom. The panty check brought out a gasp and a few moans from her lips. I smacked her her ass, told her how naughty a girl she was and to go get into the car. I could already tell that this was going to be a memorable evening but I had no idea exactly how memorable it was going to be.

We met some friends at a bar/restaurant to have a few drinks and dinner before the show. I rubbed my hand up and down her thigh throughout dinner, every once in a while grazing her exposed pussy lips. This always drove her crazy. The restaurant was well lit and did not allow for very much hanky panky. The comedy club on the other hand...

Throughout the comedy show, I continued to rub her inner thigh, rub her clit, and slide a finger or two into her wet pussy. By the time we left the comedy show she was ready to take me into the bathroom and fuck me. As soon as we got into the car she unzipped my pants and began sucking my cock. She didn't care if the people in the parking lot saw what she was doing as we drove away. I was finger fucking her pussy while her head bobbed up and down on my hard cock. Her pussy was so wet, I pulled the car over and told her that I HAD to eat her. I reclined the passenger seat and buried my face between her legs. I loved getting her sopping wet and burying my face in her pussy. After a few minutes of this, I got back into the driver seat and told her that it was time for her to play with the cucumber that I had gotten her.

A devilish grin crossed her face as she pulled it out of the grocery bag. "Oh my!!! You certainly know how to pick 'em." She started stroking the large veggie while staring lustfully at me. Her mouth soon engulfed as much of her new toy as she could take and she seductively treated the cuke like it was my hard cock. Taking the lube that I brought out of the bag, she applied a generous portion up and down the length of the cuke and gave it a good stroking.

I flicked on the overhead light that shined onto the passenger seat so I could watch her sink the large cuke into her pussy. We were on a backroad that led to her house so there were no street lights. She moaned as she inched it deeper and deeper into her wet cunt. Slowly she began to slide the cuke in and out of her pussy making squishing noises as she played with her engorged clit. Her eyes were clenched shut as she fucked herself. Occasionally she would open her eyes and look at me and give me that "oh my fucking god this feels so good" look.

About a half a mile from her house, I pulled onto a road that led to a boat landing that was secluded enough to allow for outdoor activities. It was a beautiful night, perfect for outdoor sex. Unfortunately, another young couple had the same idea. When we got to the end of the road, a truck was parked with its windows already slightly fogged up. No good. I drove past the road to her house to the next road that had a business at the end of it...this allowed for similar seclusion and a garauntee of not being disturbed.

We both got out of the car and kissed passionately. She dropped to her knees, once again took my aching cock into her mouth and took it deep into the back of her throat. I could only take so much of this before I pulled her up, removed her skirt and top leavin her in only high heels, laid her down on the hood of the car, and began eating her pussy with reckless abandon.

I stopped to take my pants off and she slid up onto the hood of the car, legs spread playing with her clit. Her pussy just begging to be fucked. I worked my way up the hood of the car to her pussy, giving that beautiful flower a few licks for good measure before heading up to her sensitive nipples. I took her nipples into my mouth, grasped them lightly with my teeth, began rolling them back and forth between my teeth while slowly applying some back pressure so they worked there way out of my mouth. This drove her crazy as well. After I had lavished enough attention on her breasts, I slid further up the car, our tongues entwined, I slowly slid my cock into her wet pussy and started to rhythmically slide in and out of her wetness. The sensation of FINALLY feeling her wet pussy engulf my hard cock was incredible.

After continuing in the missionary position for a while, I told her to get off of the hood and bend herself over the hood of the car. She did as commanded and I slid my cock into her pussy from behind while wrapping her hair in my fist. I pulled her head back while thrusting deep and hard into her wet cunt giving her pussy the hard fucking that it was craving. Her screams of pleasure spurned me on to thrust even harder. Using my legs strenghtend from running mountains for cross country, years of running track and field, and doing triathalons, I pounded my cock in and out of her occasionally lifting her off the ground. God had little to do with what we were doing but she was screaming his name.

Not wanting for our activities to end too quickly I pulled my cock out and repeatedly slid it back into her well lubed pussy. After doing this several times, I pressed my hard cock against her tight sphincter and used her pussy juices and lube that had collected on her rosebud during her cuke masturbation. She gasped as my cock slid slowly inch by inch deeper inside her ass. After allowing her ass to adjust to the girth of my cock, I began slowly sliding in and out of her clenched sphincter making her moan even louder. In the moonlight, I could see her fingers furiously rubbing her clit. I sild my cock all the way out of her ass allowing her sphincter to tighten before sliding back in, driving her crazy. As her moans turned to screams, her sphincter tightened around my cock and I picked up the pace. Her screams echoed off of the buildings near us and I knew that people a half a mile away could hear us.

Once her orgasm subsided, I pulled my cock out of her ass, told her to grab the cucumber and slide it in her pussy. I told her to bend over the hood of the car and fuck her pussy for me and she obliged. After watching her work herself over for a minute or so, I eased in behind her and once again pressed my hard cock against her well fucked rosebud. The girth of the cucumber in her pussy made her sphincter extremely tight.

After applying more pressure, her sphincter begrudingly allowed my cock to slide back in. The feeling was so intense that I knew it was only a matter of time before my orgasm would arrive. Face down on the hood of my car, she had one hand rubbing her clit, the other sliding her new friend in and out of her stretched pussy while my cock pistoned in and out of her tight ass. Our moans rang in unison, not caring if anyone heard. Soon a second extremely intense orgasm racked her body and her familiar sreams once again echoed off the buildings, driving me nuts. I picked up the pace, feeling my orgasm building.

She sensed my orgasm coming as my breaths quickened. Knowing that I was at the point of no return, she wheeled around, droppped to her knees and sucked my cock. Loud, deep screams rattled off the buildings as my cock exploded shot after shot of hot, sticky cum into her mouth against the back of her throat. Being the naughty girl that she was, she gazed up at me, swallowed every drop she could and continued working my cock with her hand and mouth. Watching the pleasure on my face as she expertly manipulated my cock with her mouth. Her mouth was unable to contain the quantity of expelled semen and some dribble out of the sides of mer mouth.

To my shock and pleasure, a familiar tingle began to well up in my balls. "Oh god...don't stop! Don't you dare stop" I exclaimed. Unaware of the reason I was so persistent she continued. "Oh shit, I'm going to cum again baby!!!" Her eyes lit up and a cock filled mouth, muffled moan was heard as my cock began to spasm again in her mouth. Grasping at the car to stop myself from collapsing, weak in the knees I came again deep in her mouth. As my cock slowly deflated, she wiped the cum from her chin and licked off her hand. "Damn, where did that come from???" she said lustfully. Bewildered I could only mutter "I don't know but my god was that GREAT!!!"

I still have the scratches on the hood of my car from her high heels as we fucked to remember that evening by. The next day at work that is all we talked about and it got her so worked up that one of her messages to me said that she had kept the cucumber and was using it now. Then she sent me pics using our webcam and it nearly made me cum right there at work. I told her to hold off until I got home but she told me it was too late. It didn't matter as I still used it again with her that night. The pics she sent me are attached. - Ty & Liz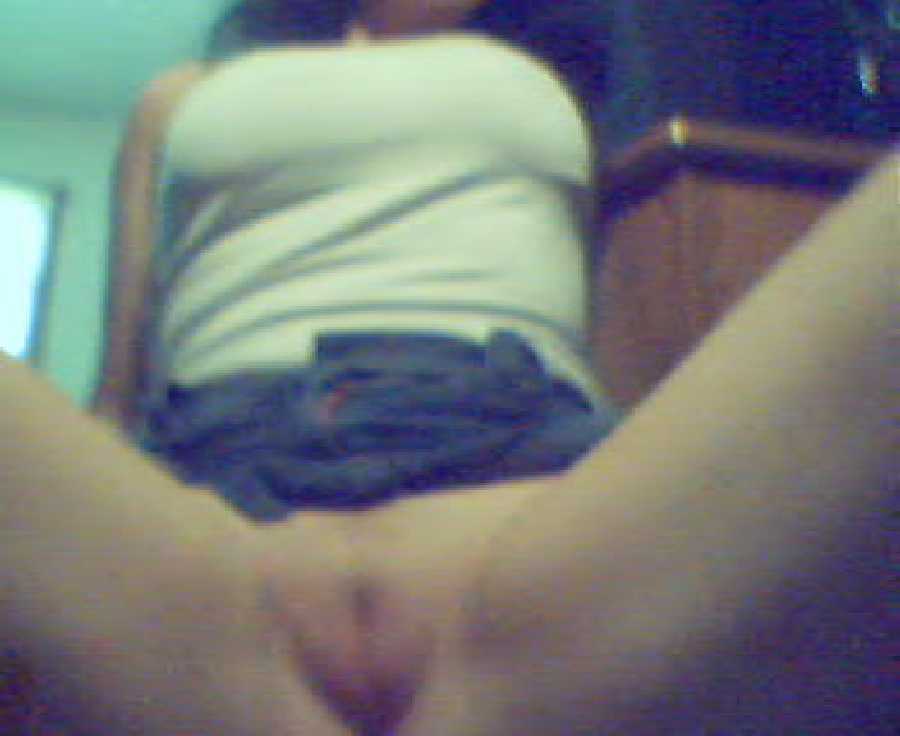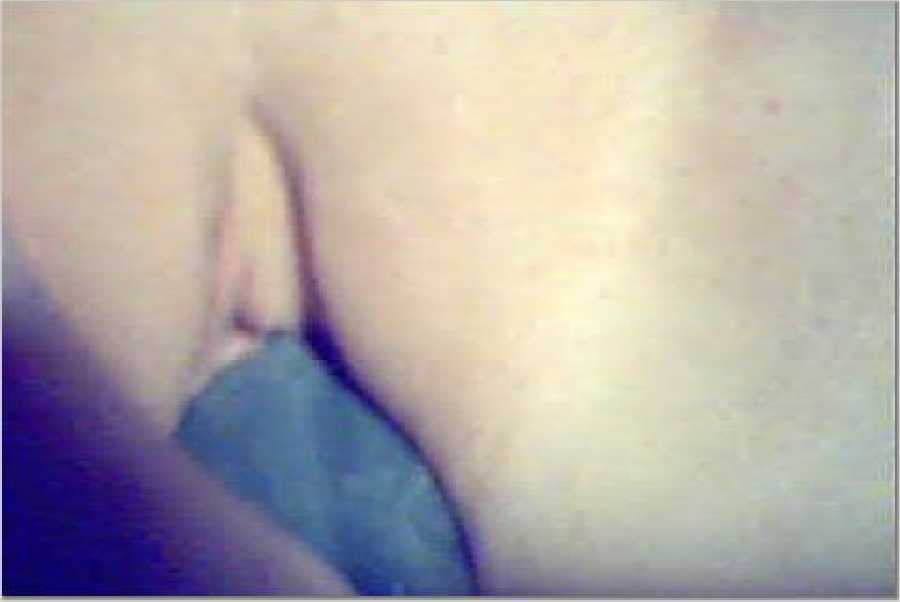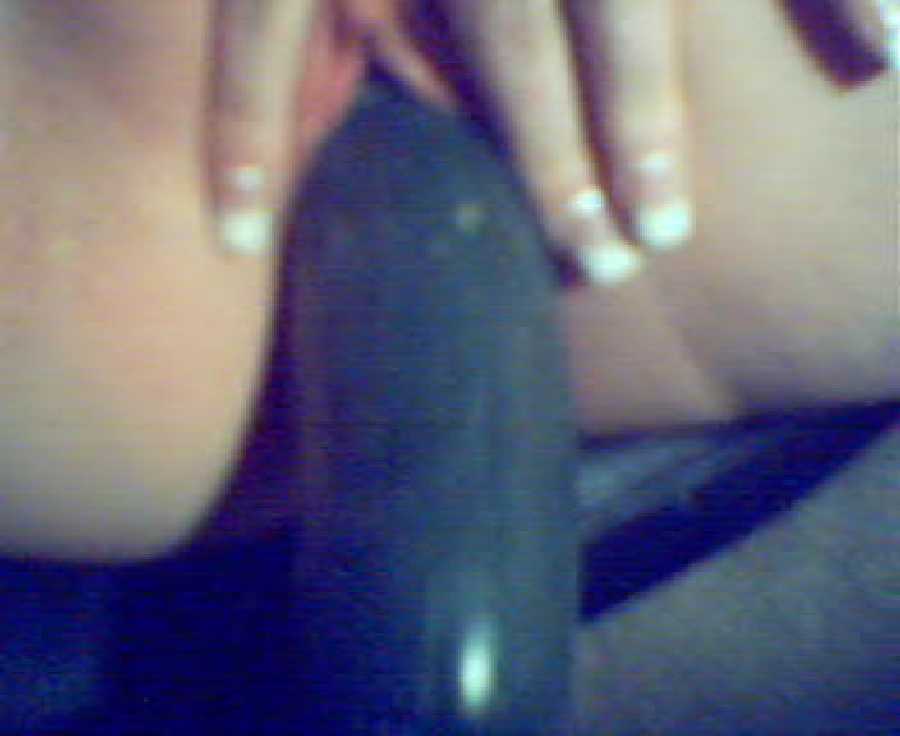 *** GIRLS WHO WANT TO SEE
YOUR PENIS !!

1 - REGISTER FOR A FREE ACCOUNT
2 - Confirm Email
3 - Login and Click on Adult Chat Rooms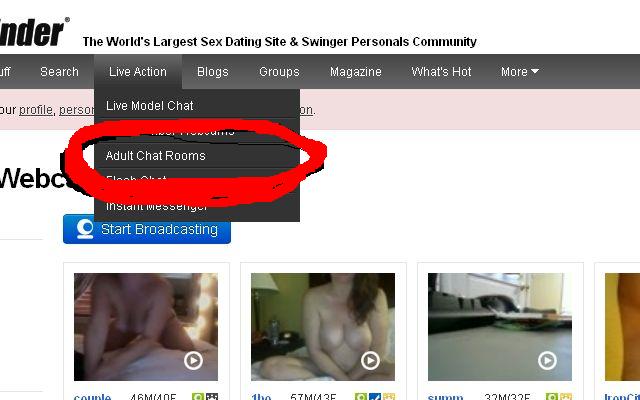 4 - Click on Girls Watching Guys on Cams

Follow instructions to Join group and enjoy!!!!
P.S. You can also click on Live Action - Live Member Webcams for normal sexy chat with couples and singles - Webmaster
OPEN ACCOUNT HERE