Nude Tanning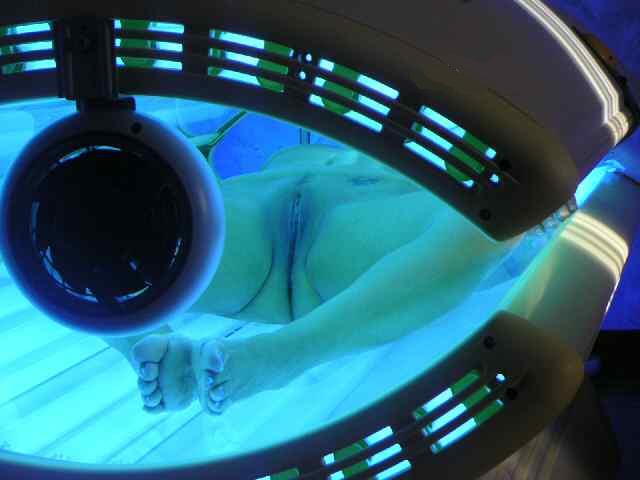 I am male. I used to go to a tanning salon where one of my buddy's worked and got to use the machines free. He told me that the walls seperating the booths went only to withing about 6 inches from the floor and that sometimes the girls don't close the door fully and he manages to take a picture of them. I have attatched one he sent me from his salon. He pointed her out to me a few times when she walked in for her regular appointments. Anyway, when one looked under the walls and under the tanning bed of the other room, I had noticed that you could see up to about the knees of whomever was in the other room, but you risked someone seeing your face planted against the floor if they were to look under their tanning bed. So....you had to be very careful to look only when the person in the other room was standing.
I had seen a woman squat down to adjust her radio once and had a PERFECT voyeur view for about 30 seconds. It was awesome.
As I was waiting to go into one of the rooms (booths), two young girls went into one of the rooms together. I was almost immediately given one of the ajoining rooms. As I was wondering how risky it would be to look under the wall and leaning over just enought to see where their feet were, I glimpsed that one of the girls was positioning herself, trying to look in at me. My dick immediately leaped to semi-hardness, even though I was still fully dressed. My heart was beating as I casually walked about the room, excitedly removing my clothes, dropping them onto the floor in an effort to keep the peeper's attention.
When I got to my boxers, I removed them and dropped them near the edge of my tanning bed (for dramatic effect). I walked over to the head of the bed, where the radio was located. My dick was still semi-hard, but I gave it a few strokes to get a bit more length out of it. Remembering the view that I once had, I lowered myself so that I was on my knees, and began to adjust the radio station...my dick was at about 7 inches, with the head almost reaching the floor....(I was leaned back a bit).
Being low to the floor and only about 4 feet from the peeping girl, I realized I could hear the girl. I heard her gasp, then call the other girl over, saying "oh my God, get over here!".
It was all I could do to not get a raging hard on. I didn't want to do that, I continued to fumble with the stations, and listened to the girls. I was really enjoying this. I reached down and "adjusted" my hanging cock, giving it a slight pull. Again, I heard two gasps and a few giggles. They whispered something, but I didn't hear it clearly enough to know what was said.
I finally stood up, and got into the bed. I intentionally got out earlier and turned it off. They make a pretty loud clicking sound when they are turned off. I slowly looked under, being careful not to be caught. Sure enough, I could see light brown hair lying on the floor of the ajoining room.
I walked around the room a bit, cooling off and stroking my dick, again making it harder. I went over to my boxers (near the tanning bed) and squatted down with my legs apart to get them. This would give a great view to them if they were looking, which I hoped they were since I had given the 1st girl enough time to get the 2nd girl....since I walked about so much. I did it as slowly as I could, but obviously couldn't take too long. Their bed stopped while I was squatting and I did hear a pair of muffled yelps, probably due to the bed scaring them while they were peeping.
I got dressed normally. I strained to listen to what was going on in this next room. It sounded like they were scurrying around very quickly. I exited the room. Just as I was passing their door (about 8 ft. from mine), it burst open and they almost ran into me. They were very red faced and flustered. I spoke to them and they spoke back, keeping their red faces. I talked to them as we made our way to the front. At the front, I made another appointment. As I was leaving, I overheard them say that "that time" would work for them as well. - Barry
*** GIRLS WHO WANT TO SEE
YOUR PENIS !!

1 - REGISTER FOR A FREE ACCOUNT
2 - Confirm Email
3 - Login and Click on Adult Chat Rooms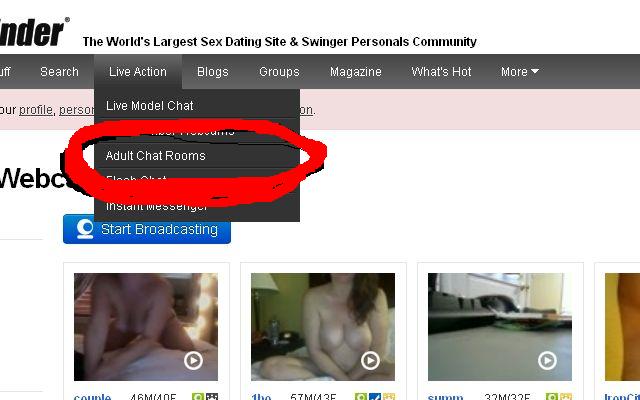 4 - Click on Girls Watching Guys on Cams

Follow instructions to Join group and enjoy!!!!
P.S. You can also click on Live Action - Live Member Webcams for normal sexy chat with couples and singles - Webmaster
OPEN ACCOUNT HERE
© 2004 Truth or Dare Pics