Girl Seduced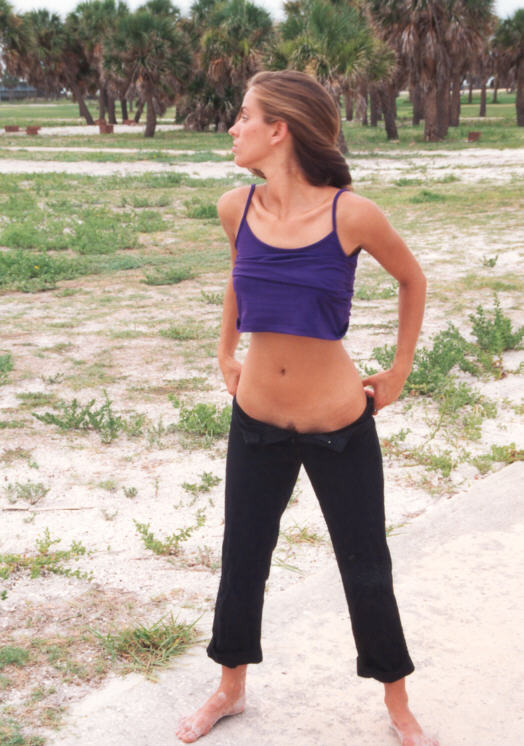 I am 22 years old and I've been seduced by older men several times already and didn't understand their intentions, or mine until it was happening to me and I couldn't stop. When I had a crush on someone, or was wanting some attention I didn't understand at the time that I was just very "horny". Now I recognize those urges and just go for it without hesitation or regrets.
The first time I was a senior in High School, and had a crush on the music teacher. He and his wife were in the late 30's. He was so good looking and so "cool" and all the girls were hot for him and there was always talk about he and his wife and parties at their house and skinny dipping in their pool.
He asked me to go to a music conference out of town and we stayed in adjoining rooms in a hotel. The first day we spent at the hotel pool and he had lots of compliments about my figure in my bikini. He worn these thin jogging shorts and when wet, his cock was completely exposed under the suit. He was very, very tanned, but I got very sunburned.
That night I complained about my sunburn and he told me to take a bath then he would put some oil on me to turn the burn into a tan. After the bath I was in a tank top and shorts with no bra or panties and he came to my room in only a pair of shorts. He started to rub oil on me, then slipped down my straps, then my top, then was sliding his hands under my shorts and finally slipped off everything until I was naked and face down on the bed.
The oil massage felt so good and I didn't think anything sexual was happening, but he was so "cool" talking about how this was completely natural, to relax and enjoy the experience. Suddenly his hands were playing with my pussy and he was fingerfucking me. He asked about my bf and if I had sex before and did I enjoys different things. I can't remember what was said, but he turned me on my back with my legs apart and I knew he was going to fuck me. I don't remember when he got naked, but he started to probe my pussy with his hand then his cock started to slide in. I clearly remember saying "no, no, no" but it was too late and he was fucking me.
He kissed me and said something to reassure me, I remember him saying "its ok I put on a rubber". When all that happened I have no idea. So he fucked me until he came. We lay together on the bed for a while and he kept talking about love in natural, etc, etc.
He stayed in bed with me and that night he licked my pussy, which was a first for me, and I had my first orgasm while he licked and fingered me. Then he got me to suck his cock, which was another first for me. That night he fucked me several times. During the next few days he slept with me and he would lick me, and I would suck him, and we fucked constantly.
When we got home I was shocked at what happened and had so many regrets, but at the same time it felt so good, and was much better than the limited sex I was having with my bf. My teacher was my 2nd man, but it was so much different. I didn't tell anyone, but watched him so closely and felt jealous because I saw him or heard him talking to other girls the same way he talked to me.
In the following weeks, he did talk to me privately and said how much he enjoyed me, etc, and wanted me to come to his home and use his pool. I went one afternoon and his wife was home. She was short and a little heavier and had huge boobs, but was good looking according to my bf who was secretly hot for her.
She was the first to come at to the pool in a towel, and so casually just lay out comletely naked. She talked about nudity and "free love" just like the teacher, so eventually we were all naked like it was the natural thing to do. She said her husband told her how beautiful I was and how he loved having sex with me at the conference, and I was shocked she was so open. She wanted to watch her husband and I, and I was even more shocked.
They both directed me to this large double bed kind of chaise by the pool, and I just let them do was they wanted. I was reluctant, but passive because I didn't really comprehend what was happening. I know now I was just "horny" and submitting to my "urges". That afternoon, she kissed me, sucked my nipples, ate my pussy, and held me while her husband fucked me.
Before I left I watched them suck and fuck, and we sucked his cock together before he fucked me again. They asked me to come over the next day, and to bring my bf. I remember asking who else they were doing "this" with, and they gave some vague answer, which today I remember as they were not going to admit to fucking other students. I told them my bf didn't know what I did and "she" specifically said he would never know, and "she" knew he would love to watch and join us.
I told my bf that the teacher and his wife invited us to use they pool, and he didn't question me because I knew he was hot to see the teacher's wife in a bikini. So we went.
On that second day by the pool, they both talked about going naked, how natural it was, etc. and my bf was getting so turned on. Eventually she took him inside, seduced and fucked him on the bed, and had him watch out the window to see the teacher eventually strip me naked and fuck me. She gave my bf his first blowjob and swallowed his cum, then had him watch us out the window while sucking him hard to fuck him.
We eventually fucked side by side by the pool. My bf was so turned on, it started to turn me on and now I was accepting what was happening. We had sex with them a lot during the next year. My bf loved getting his cock sucked and fucking her without a rubber and cumming inside her pussy. 4 years later (present day) we both admitted to each other that we had sex with them alone without each other being present, and I admitted that she would have sex with me. My bf, now husband also admitted he would take his best friend, my cousin with him and they would take turns fucking her while the teacher watched, and when I told him what she did to me, he admitted both he and my cousin were seduced into giving and receiving blowjobs from the teacher and giving and receiving anal sex with him. So, I hoped you liked my story. I wrote this the day after I told my husband and he suggested I post it somewhere. He told me about truthordarepics.com and I thought it perfect for my "type" of story. The picture with it is from our naughty collection and shows me just pulling my pants down a tad out in the open. - Michelle
TINY TIPS ...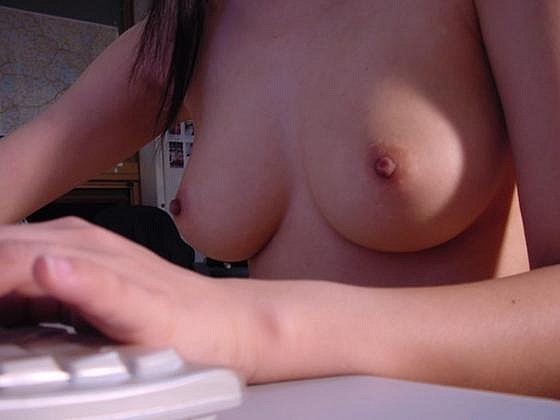 MAKE HER CUM FOR PENNIES...

CHOOSE YOUR OPPONENT ...

Girls looking to have some fun and make a few bucks in the process ...





© 2004 Truth or Dare Pics