My Wife In The Shower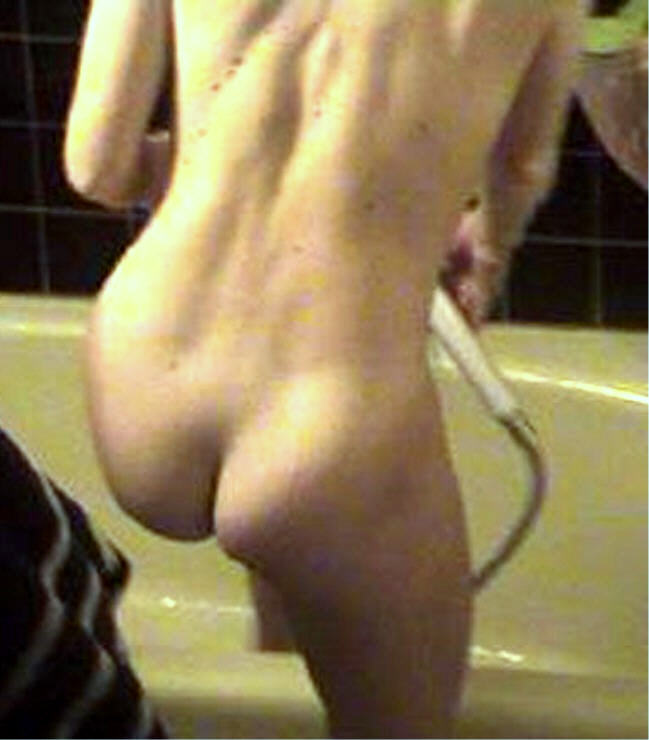 Many of you may not think that to be a big deal, but for me it really is. I have been married for 5 years and since day one my wife says she does not do it. I have tried on many occasions to get it out of her but she will always deny it.
We were recently on vacation and were all pretty beat after a long day of travel and sight seeing. She headed into the bathroom to take off her make-up and take a shower before heading to bed. I just crawled into bed and said I was going to sleep. After about 5 minutes I got up to go take a leak in the bathroom. I slowly opened the door and heard a slooshing kind of sound coming from the shower. It was the same sound I hear when my wife and I are in the shower together and I am fingering her. I immediatly sprung to attention and tried to peek in. The curtain was open just enough for me to see my wife's back as she had her left leg propped up, holding on the a safety pole with her left hand, as the shower stream was hitting her pussy straight on. At the same time her right hand rubbing and fingering away. I was scared I would ruin it if I opened the shower curtin anymore so I peered in and just started to masturbate myself. I quickly grabed her panties that were balled up on the floor and wrapped them around my dick, I came instantly. She looked like she did as well soon after. I snuck back into bed and waited for her to come back in. I intiated sex and she was very much into it. I did not mention it.
The next morning she was the first in the shower again. I once again snuck in behind her. Unbelievably the same scene was unfolding, except she was half in and half out of the shower! This time, I got out our video camera and quietly snuck in. I have attatched a still image from that scene. After filming for a minute or two, I grabbed her panties off the floor and they were soaked already. She must have been still horny from the night before. I came again quickly as I watched her again. I then snuck back into bed. When it was my turn to shower I soon realized what was so special about the shower. The shower head had a powerful pulsating setting that I can easily see driving a woman mad. This was nothing like we have at home. I will make sure to get one this week at Lowes or Home Depot so these shows can become a regular part of my life! - Dorian