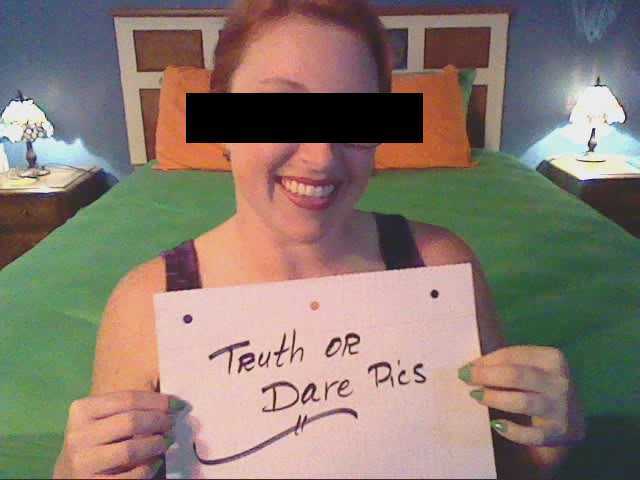 Hi,

Ok, so I have never posted anything like this before, but my friends have "dared" me to do it…

You will come to find out that I am very hard pressed to pass up a dare or anything that would involve sexual situations or nudity… lol… Don't get me wrong, I'm not a whore, I just like to have fun.

Anyway, they dared to me post a true story here on your site, we have been readers for a while and all 3 of us Natalie, Nikki and I, get quite kick out of some of the stories we have read…

Sometimes we even do some of the dares, but none of us has ever posted before. Until now… When I asked Natalie which "adventure" I should post first, she said "Why not the one that involves us both?" I figured hell yes! Which one? Lol. That's when she said, "The Bon Fire."

That night was sooo much fun.

So here goes. First thing you should know about us, I am 25 and she is 24 and we both live way out in the-middle-of-nowhere. Smack dab in the desert. Two and a half hours from anywhere. We are both single and both like to have fun. Her name is Natalie and I am Jessica.

A few weeks ago a bunch of our friends were throwing a party out in the desert where they had built a bon fire, there were about 30 or so people out there, mixed company, boys and girls all in their mid to late 20's.

That day I had been hanging out with my friend John, he and I have been best friends since High school, but "Just Friends" we have never done anything sexual with each other, although we have both wanted to and both thought of it.

When Nat called and said lets go, I invited John to come, so we all drove out. There, everyone was drinking and smoking and just having a good time, after a while, Natalie came up to John and me and started giving us a hard time. She knew that we had both had feelings for each other, well, that John has had romantic feelings for me and that I really wanted to fuck him. And so she started teasing us.

Now, one thing you need to know about Nat, she is the instigator, whenever I have gotten myself into questionable situations, it's usually because Natalie has dared me or instigated it. She knows that I like to have fun and that it's hard for me to back down from a dare….

Anyway, she starts saying, "When are you two gonna just get it over with and fuck already?"

I started laughing and John blushed… Now I figured I could save face by dumping the whole thing on John… so I said, 'tell you what, if John can chug 3 beers in under a minute, I'll fuck him right here, right now."

I figured I was safe, because John doesn't drink… I figured wrong. LOL

His buddies were there too, and they started egging him on… "Come on man!" "Do it!" "You're stupid if you don't" lol and a bunch of crap like that.

So anyway… he does it!

And I was like, "Shit.." Out loud… inside there was a party going on! See I have always had this fantasy about getting fucked in public. Not a public place, I mean everyone has done that. I'm talking about in public, a situation where I was being watched, and I wasn't going to get in trouble.

So, I was excited… but I couldn't let everyone else know that. So, I played a little "hard to get" for a bit. Saying that it was a joke, they couldn't really expect me to do it… and so on… that's when Nat chimed in…

"Come on Jessi, you said you would if he did… time to pay up…"

I knew I had been beaten. I didn't have a choice; first of all, I had said that if he drank the beers, I would have sex with him in front of everyone. Secondly, I really wanted to have sex with John, and thirdly… I really wanted to experience my fantasy!

But, in order to save a little bit of dignity… I said… "Well, John, after all those beers, can you even get it hard?"

And that's when he surprised everyone, not only did he whip it out and show me and the rest of the crowd… no no no, he unbuckled his pants and dropped them to the ground, boxers and all!

And yes, he was hard, and he was bigger than I thought he would be, at least 8 inches….

The fact that he did that, gave me the courage to do what I did next….

I walked over to him, with everyone cheering us on… pushed him down in to a chair, got down on my knees and took his hard throbbing cock in my hands. I was so turned on by it. Its length, girth, throbbing veins, the fact that he was trimmed, and his balls… mmmm, his balls were so big, and the sack was so soft… I loved it….

I started stroking him a bit and when I couldn't take it anymore, I started licking the tip and then made my way down the shaft and down to his balls, taking each one into my mouth as I stroked his cock.

As I was giving him head, everyone was cheering for us, I even heard a few guys saying that they couldn't believe I was actually doing this… that got me even hotter!

And I think Natalie knew it… she knows me pretty well and we really don't have any secrets from each other.

So, she came over and says, "Jessi, the deal was to fuck him, not to suck him" but I ignored her and kept going… that's when I felt her hands on my back… I knew they were hers because John's were on my shoulders… I could feel her rubbing me and working her way lower down my back… till she got to my ass… then she reached up the back of my shirt and started working it up, when it was high enough for John to reach, he grabbed it and pulled it up over my head and I slid out of it…

And then he threw it out to the crowd! So, now I was there on my knees with a huge cock in my hand and mouth, in just my bra and jeans!

That's when I think it was too much for Nat, she got down on her knees next to me and started helping…

And that's when everyone went wild. Both of us, on our knees giving him head! And Natalie still had her hands all over me… rubbing me all over… down my back, around to my breasts, down my ass, between my legs…. OMG! It was incredible… that's when I felt her reach for my bra hooks… and I felt it unfasten…

Fuck it, I slid out of it and "I" threw it out to the crowd! Now I was there, topless for everyone to see! And I fucking loved it! And I know John did, I know he had wanted to see my tits since the first day we had met.

As I went back to his cock… Natalie stopped me… and motioned for me to stand…

So I did, she was still on her knees so she reached out and started unbuttoning my jeans, and I know everyone was loving it! I know I was, I could feel myself getting wetter, and that's when the embarrassment set in! I was wearing pink panties, and I was nervous that if she pulled of my jeans everyone was going to see how incredibly turned on I was, by the wet spot on my panties…

Little did I know in that instant, that I wouldn't have to worry about that… Natalie reached up to my waist and pulled both my jeans and my panties off!

So, there I was, completely exposed for John, and 30 of my friends to see... good thing I had shaved that morning… lol

I walked over to John, and grabbed his hand, and let him feel how wet I was.. He said, "Please Jessi, I need to be inside you" I hate when men beg… lol

But I also love to tease, and more than that, I love to give a good show…

So, without a word, I got back down on my knees and started sucking him again, this time with my ass in the air so everyone could get a great shot of my pussy.

Plus, with my mouth on his cock and my hair covering my face, all those camera phones were not getting a clear shot of the "The girl sucking this guy's dick" lol

That's when I felt it.. A hand sliding down my ass, and I started to freak out. But then I heard a whisper say "it's just me" It was Natalie; she was rubbing my bare ass!

We had talked about messing around before, but never actually done anything! I couldn't believe it! Natalie was rubbing my ass, working her way down to my exposed pussy!

And that's when I heard the crowd going wild again, "get in there Nat!" "Have some fun!" She got back on her knees and put her face next to mine… and said, 'Should I?"

I just winked at her… and she stood up and stripped! Completely naked for everyone to see! I couldn't take it anymore! I needed to release…

I got up from the ground… and turned my back to John, threw one leg over him and started to sit on his cock…

As I was easing it in, Natalie said… 'What about me?" and I told her to use her lips… lol

As I slid on to his cock, the crowd exploded! I could feel him inside me, and his hands were all over my body, squeezing my tits and rubbing me all over….

Natalie got down on her knees between our legs and started licking us both… my clit and his balls.

It was incredible! I have never felt anything like that. I couldn't take it anymore and I came… hard!

I wanted more oral though…

So I hopped off of John and lay on the ground on my back… and told Nat to keep going… she continued to eat me out and with her ass in the air, I think John took it as an invitation.. He just came up behind her and started fucking her doggy style… I came again… I couldn't handle it!

The crowd, Natalie eating my pussy, John fucking her… I was experiencing 3 fantasies all at once!

Public Sex, Sex with a girl, & a three-some!

We went at it for a bit but I wanted to taste her… so I told her to stop, and switch with me…

I have never gone down on a girl before now so I didn't know what to expect… but OMG! It's fucking fantastic!

She tasted so good!... and John didn't miss a beat! I can't believe he hadn't come before now, but he just waited for me to start going down on Natalie and he slid it inside me again from behind…

Just thinking about that night has me all excited again…

Anyway, after a few minutes of that, she and I both decided that we wanted to get instead of give….

So we laid John down on his back, and I slid down on his cock, cowgirl style… and Natalie sat on his face…

The both of us were making out as John fucked and licked us

The whole crowd was still watching, even the girls! Then out of the corner of my eye, I see this guy that Nat has been crushing on… and I motion for him to come over…

When he gets to us, I reach out and grab his crotch, and could tell that we had excited him…

I grab Nat's hand and put in on him and she starts undoing his pants!

He immediately realizes what's going on and pulls it out and she takes him deep in her mouth… he finished almost instantly but she kept going….

That's when I couldn't take it anymore and I came for a second or third time, and then John said he was about to cum, so we got off of him and Natalie told him to come on my tits… LOL…

Afterwards, John and Nat got dressed, but for some reason it took everyone over a half hour to find my clothes… LOL

Fuck it, everyone here has already seen me naked, we were in the desert, far away from the city, and there was a fire, so I wasn't cold… I just sat and waited for my clothes to turn up, which they eventually did… lol

I know I have left out a bunch of details, but I also know that it was the most fun I have had sexually in a very long time!

Natalie too… lol

This is our first post, and I know that it's a bit long, but please be gentle… lol

Let me know what you thought

Oh, here are a few pics of me, I'm not including my face, cuz well it's the internet! :P

Jessica_bunny421 @ yahoo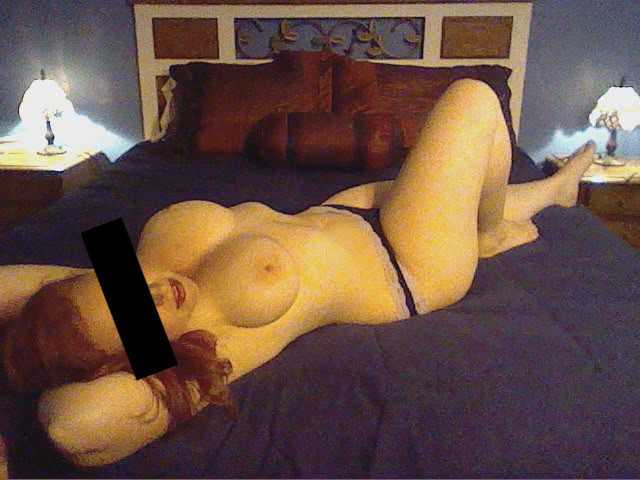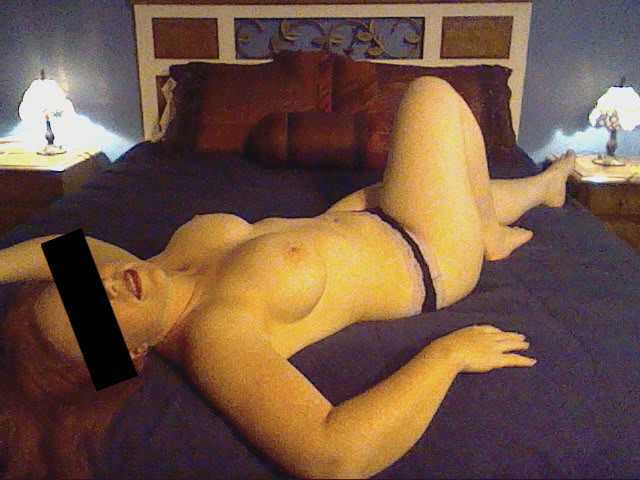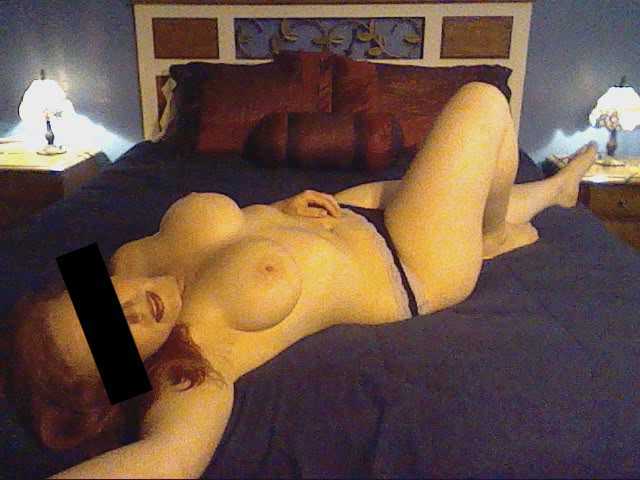 LOCAL SEX CLASSIFIEDS
- HOOKUPS, CHATTING, SEX GAMES & MORE ...



37,000 + TODP MEMBERS ALONE! ..............................CHECK IT OUT

30 MILLION WORLDWIDE ...