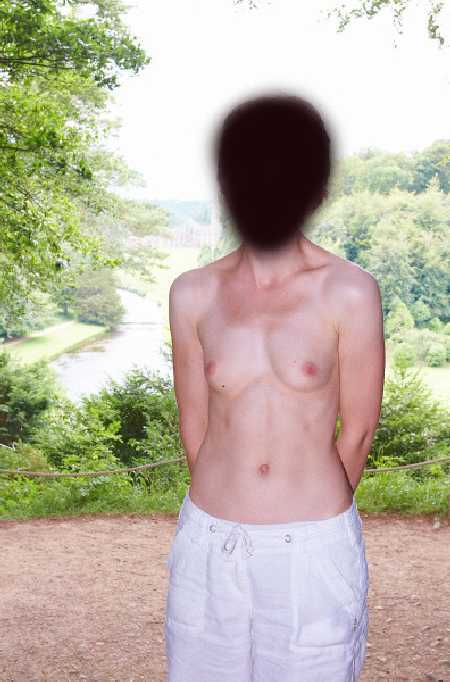 Hi,

My boyfriend introduced me to truth or dare pics, and Iíve decided to send in a few photos of some dares Iíve done recently.

For my first dare, I left the house in only a long coat and a pair of heels, which felt daring in itself. We got into the car and drove off into the city. It was a Saturday night, so there were a lot of people around. We stopped in a quiet area, and I took the coat off, keeping it near me for safety though! It was dark, but a guy walking past happened to look round as I was doing it. Seeing him do a double take makes me think he saw what was going on.

We then drove off further into the city, and, when we were waiting at traffic lights, a cop looked across. He obviously thought he was seeing things and thankfully didnít come across.

Although I was scared of doing the dare initially and scared of getting caught, I actually enjoyed it, plus it was a great laugh for both of us.

My second dare took place in a secluded part of some gardens at the top of a hill. We were the only ones around, although someone could have come up at any moment. We sat down and both got quite turned on. My boyfriend firstly dared me to take my bra off, and then dared me to pose topless for a photo. I was nervous at first and made sure that he was checking for anyone coming up the hill. I felt really exhilarated, and was so horny and turned on when we were talking about it later.

Iíve also sent a photo of me wearing a rather sexy outfit and Iíd really like your comments on whether I should wear it outside. Itís actually a vest, but can pass as a dress as we discovered when I tried it on!

miss-poppins @ hotmail.com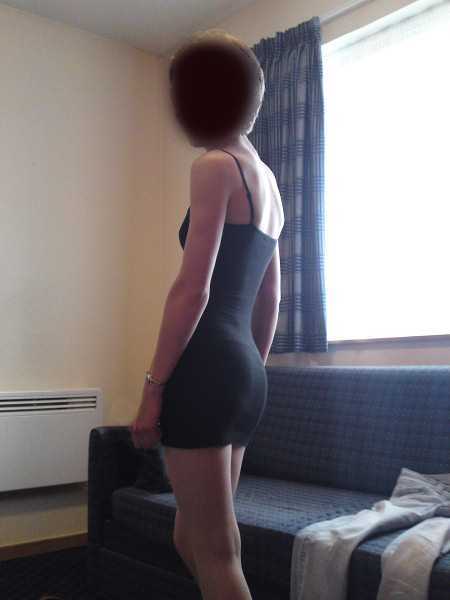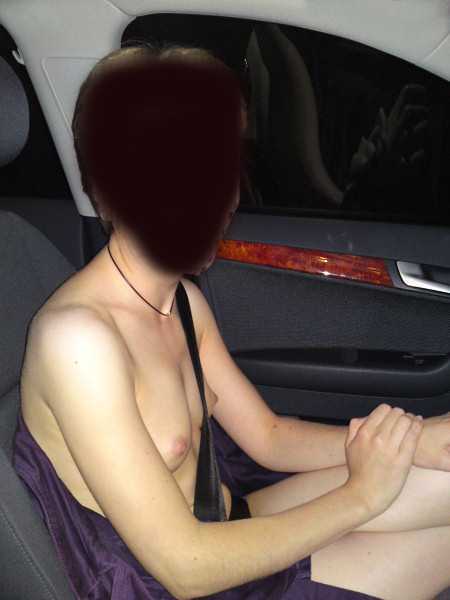 TINY TIPS ...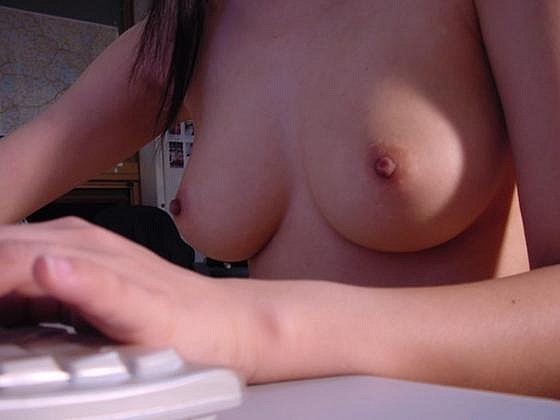 MAKE HER CUM FOR PENNIES...

CHOOSE YOUR OPPONENT ...

Girls looking to have some fun and make a few bucks in the process ...