Swingers Story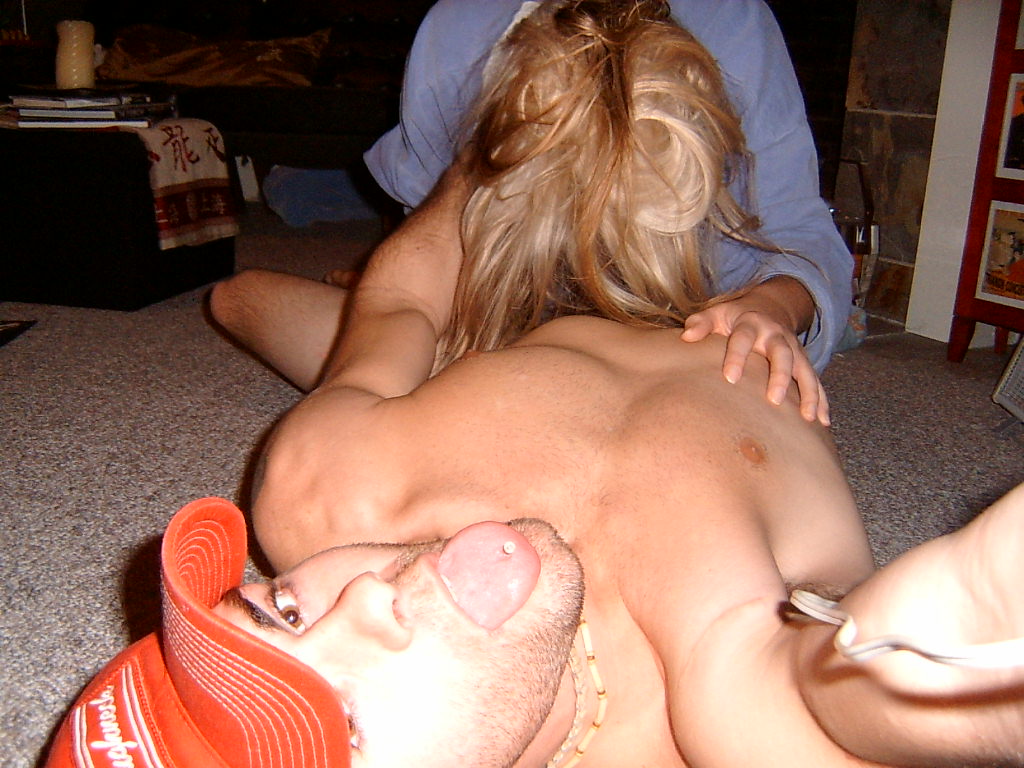 First Time Swingers Story - When meeting new couples, the inevitable question comes up "so how did you guys get in to swinging?". We're honestly not 100% sure how the topic came up or by whom, but do remember well the chain of events that led up to our first experience, and the night we took our first step. The pics you see attatched are the same ones we used for our profiles. This is our true story.
Soon after meeting Renee, I could tell she had an interest in other girls. This wasn't a first, as some of my previous girlfriends had shown interest in going to Burlesque shows, strip clubs, and kissing their friend (when given enough alcohol, of course). But with Renee, I could tell it was something she legitimately wanted to try, and being so sexually open minded, I knew she wouldn't need much convincing to follow through on it if presented with the right situation. Knowing that finding a willing bi female for a threesome would be a challenge, and admitting group sex had been something I'd fantasized for a long time, we instead decided to look for a similar couple with a bi female. We took a trip up to Canada for the weekend, and before setting out for a night of dinner and dancing, set aside an hour to take some sexy pictures. It wasn't long before the picture-taking got us both worked up and we had to take care of some business before hitting the town, but that's another story! Anyway, on the drive back we wrote our profile, then posted an ad on a couple swingers sites describing what we were looking for.
We'd planned a trip to Portland the next weekend to celebrate our anniversary, and figured it would be a great chance for our first experience. We didn't find any couples we really felt a connection with on the site, but did find an experienced couple who was at the hotel across the street for their anniversary, and asked if we'd like to meet. We said sure, and joined them for some wine tasting that Saturday afternoon. We walked in the hotel lobby, selected our wine, and noticed them standing in the corner. After several minutes of wondering who should approach who, they final did come over, and we quickly began a surpisingly natural conversation about their experiences and our experiences on the site. They talked about the challenges of meeting other couples, and suggested that we first try going to a club or attending a house party to get our feet wet and participate with less pressure. It sounded like a great idea, and we thanked them for the advice and made our way back to our hotel feeling much better informed about the whole thing.
Upon returning to town, and updated our profile to say we were most interested in information about parties and clubs. A couple days later, I received a "wink" from a couple living nearby. They were in their 40s, which we decided was outside our age range (we're in our 20's), but still had great bodies and seemed very intelligent and classy. I got a positive feeling about them, and decided to wink back, causing them to in turn write an e-mail. It said "We're interested in you, and since you've also expressed interest perhaps it's time to attend one of our parties. It will be happening this weekend at our home. Send us your outside e-mail address, and we'll send you a link to the invite page". I did, and noticed about 20 couples had been invited, with about 10 eventually saying they'd be able to attend. The e-vite explained that things would get underway at around 7 with a potluck dinner, and that they had a hot tub and three fireplaces. Men should dress nice but casual, ladies should dress sexy and bring something "super-sexy" to change in to. I e-mailed to ask some specifics on what we should bring and where we should park, which were answered clearly. There were no red flags showing up, so after discussing things over, we set our RSVP to "yes".
The night of the party, we spent a couple hours getting ready, both of us a bit nervous and wanting to look our best. I decided to wear a white collared shirt with black t underneath, and nice pair of jeans, and dress shoes. Renee decided to go with a white dress, cute bow shoes, and flowers in her hair. We both looked like virgins, but then again, for this type of thing that's exactly what we were! As luck would have it, we'd done some lingerie shopping in Portland, giving Renee some great options on what to wear for the "super sexy" part. She decided on a light blue outift with white polka dots, complete with white stockings and matching blue bow-ties at the top. Tall, thin, and blonde, she would look very cute with it on, and I couldn't wait to see her it on her.
We drove out the location of the party, a little disappointed the weather (which was supposed to have been sunny), had turned to dark grey clouds. But, that's Seattle in June for you. As we pulled off the highway, I decided it was time to make a quick run over our rules. We decided to not do anything we both felt uncomfortable with, and to only play with couples we both felt a good bond with. As we pulled in to the driveway, Renee took a deep breath and said "I can't believe we're doing this". I could only reply with "I know!"
The house was big and beautiful, nearly a mansion and I'd say probably 5 or 6 bedrooms. We noticed the hostess (Gwen) in the garage as we pulled in, and she smiled and waved to us but then disappeard inside by the time we had all our things together and were outside the car. We made our way to the front door, took a deep breath together, and rang the doorbell. We could hear people inside, talking and laughing, but nobody came to the door. We rang again, same result. Now we started to get nervous. Did we have the right house? Did they see us and were giving us the cold shoulder? Or maybe the just didn't hear the doorbell. We decided to try the door inside the garage, knocked, and someone said "Come in!". We entered, and smiled in relief as everyone welcomed us.
The guests were all fairly attractive, normal looking people, with ages ranging from late 20s to late 40s. At 25, Renee was the youngest of the group, but two of the girls Carlene and Sara, were both the same as me (28), although their boyfriends Evan and Jim were about 10 years older. Gwen and Sam were the hosts, and while Sam was close to 50, he was tan and amazingly fit, and a good talker. The other couples were Clyde and Jacklyn, in the early 40s, and Bill and Marie. Bill was close to 50 and a good friend of Sam's, but also in great shape. Marie was Brazilian, and very beautiful with a great body. Seeing people nearly twice our age, but in such great shape was quite an inspiration. While Renee and I are both in better than average fitness, I made a mental note to have a few less beers and hit the weights a little harder at the gym.
We set our food, and placed the cheesecake desert we'd brought on the table. It was a BYOB event, and we'd brought some wine and some vodka along with a nice watermelon mix, along with chicken skewers to cook on the grill. After making our drinks, we began to mingle, making chit chat with the various group members. It all seemed pretty natural, although I kept reminding myself of what would be happening later and felt a degree of nervous anticipation. Jim and I hit it off quite well, and I picked up early on that he and his girlfriend, Sara, was definately interested in Renee and I. After about an hour of mingling, I worked with the other guys to throw our food on the grill, which Renee and I then shared along with a great salad provided by the hosts. While finishing up, a newcomer suddenly appeared behind us. She asked if we were done and she could take our plates, which we said sure, and introduced herself as Jen. She was average height, in her early 30s, dressed in a cute blue dress.
Like Renee, she had blonde hair and blue eyes, and seemed genuinely "nice", with a personality that draws people in. After dinner we split up for a bit, taking turns with various guests and attending to our drinks. I got to meet Jen's husband Rod, who was about my height, in his mid 30s, with a shaven head and fairly muscular, but not a bodybuilder. There had certainly been a share of flirting among the group, but nothing too bold. Sam had at one point lifted Gwen's skirt, obviously proud of his wife's body. She was in her early 40s, but had the body of someone 10 years younger. Sam had also pulled Renee in close at one point while telling jokes and given her ass a good squeeze, while at the same time Sara smiled and took my hand. But apart from moments, it really felt like just an ordinary party among co-workers, or people who otherwise had a loose bond.
It was starting to get dark, and since we'd now been at the party for almost three hours, I started to wonder when and how things "got started". Jen expressed interest in getting the hottub up and running, but a guest overheard our conversation and said "they're planning to wait until after Round 1". "Ohh!", we said in unison, and then smiled. We returned to mingling with the other quests outside, and a few minutes later, Gwen the hostess strolled out, dressed very sexy in a sheer black nighty with black open toe shoes. As the guests turned in her direction, she grinned and said in playful tone "Is this too forward?", prompting everyone to share a good laugh.
Most of the guests made their way inside, and the girls made their way in to the bathrooms to get changed. In the meantime, the hostess and host slipped an XXX feature in the DVD player, then reclined on the couch. Jen and Rod followed, Rod taking his shirt off and leaning back on near the fireplace, while Jen slipped on the couch on the other side of Gwen. The ladies worked together, unzipping Sam's fly and after a few minutes of teasing, kissing, and giggling, were taking turns licking and sucking his cock, which was already rock hard. Sam moaned and grinned, reaching around to feeling around their bodies, enjoying all the attention, and knowing things had started to get underway. Rod, along with the rest of the guests, took in the show, occasionally looking towards the big screen TV to see the goings on in the movie.
In the mean time, I found out 3 girls changing had all ended up in the same bathroom, and were rather loud. Jim grinned and quietly moved over to the bathroom door, pressing his ear to the door, only to exclaim to the party "Shoot, they're just talking about their outfits!". Everyone laughed, and turned back to the action in the living room, while awaiting the girls to get done changing. A few minutes later, I suddenly had a pair of hands covering my eyes. "Guess who?" Renee's voice said. My hands slipped down, feeling a nice pair of legs and a great ass covered by bikini style panties, but no stockings. "Hmmmm" I said, thinking it was Renee, but not being sure. I gave the ass a good, firm squeeze then turned around. It was Sara! We all had a quick laugh, then I turned to Renee to tell her how good she looked, and pointed her attention towards the living room. "Oh my..." she exclaimed, looking slightly embarassed as she took in the ladies working on Sam's cock, while also noticing the hot young girl in the porno movie getting fucked hard.
Renee and I made our way in to the living room and took a seat. Soon afterwards, Jen came over and sat down next to Renee, complimenting her on her outfit and sharing some quick but very sexy kisses. Sam and Gwen then got up, and headed upstairs, with several of the other guests following. Jen encouraged us to follow, and we did, with me leaving my shirt on the floor. Upstairs, a pile had already started forming on the bed, with clothes being tossed aside. Jen and Renee kissed, while Rod and I took in the show. Jen motioned for Renee to sit on the floor, while Jen and I began removing her stockings and panties. Once naked, Jen had Renee lean back, then started to slowly kiss down her body. Rod ran his hands over Renee's breasts, while I ran my hands over the back of Jen's legs and back.
Finally, Jen reached her target and began to lick, prompting Renee to lean her head back and moan softly. I took in the show, watching closely as Jen kisses and licked my girlfriend's freshly shaven pussy. Watching another girl lick pussy from just a few inches away was already hot enough, but as I watched Renee's hips slowly rock as her moans got louder, I felt my cock starting to grow in my jeans. Rod began to kiss Renee, and I in turn licked a finger and began gently rubbing Jen's pussy. After several minutes of that, we promptly switched positions. Rod sat down, leaning back with his weight on his hands, while Jen sat in front of him and leaned back. Renee then crawled up to Jen, and after kissing the inside of her thighs a few times, went to work. I simply sat back and watched the show, feeling special to be included in Renee's first time on another girl. Jen closed her eyes and smiled as Renee's skilled tongue went to work.
Jen clearly loved the attention, and Rod was clearly enjoying the view, cupping Jen's breasts and she gently grinded her hips against my girlfriend's face. Renee was getting more and more in to it, taking in the taste and arching her back, laying flat on the floor. I got behind Renee and began slowly massaging her ass, whispering in her ear telling her how hot she looked. I could see Renee's pussy glistening from Jen's attention, and noticed Jen was now soaked wet from Renee's work too. Rod stood up and removed his jeans, and I followed, figuring the girls wanted to get fucked. Turns out, they had something else in mind. Rod again sat down, and Renee moved up and began running her hands over his thighs. Jen in turn motioned for me to sit next to Rod. I began to sit, but before even getting fully situated, Jen took hold of my semi-hard cock and had her sweet lips wrapped around it.
I moaned, taking a deep breath as I felt myself grow harder and harder. I then looked over to my right, and saw that Rod's head back, eyes closed as Renee's skilled mouth worked him over. While it felt a little strange at first to watch her sucking another man's cock, I quickly found it a huge turnon, watching and listening as my girlfriend slurped and sucked. My attention shifted back and forth between Jen enthusiastically sucking my cock, while Renee sucked her husband, occasionally letting out a soft moan. Jen was good, and suceeded in getting me fully hard in well under a minute, but I knew with Renee's technique, Rod was probably getting the best blowjob he'd had in years.
I wondered what they had in mind yet, but Jen and Rod rather suddenly left to cool off and check out what was happening downstairs. Renee and I kissed, then simultaneously turned our attention to the action on the bed a few feet away. We'd been so involved in our own fun with Rod and Jen, we almost completely forgot about what else was happening in the same room! There were 3 couples on the bed, all naked, having a loud, wild orgy. While we didn't feel so bold as to jump in, Renee stepped close to the bed, found a free spot on the bed, and bent over, placing her elbows there. I took the cue, and after throwing some lube on my rock-hard cock, slid in to her from behind. We began to fuck, both of us moaning as we admired the scene in front of us. Gwen was being fucked hard by Bill while she sucked Sam. At the same time, another couple was next to us, her on her back reaching up to cup Sam's balls while her husband slammed in to her pussy, causing her large breasts to rock in unison with his motions.
The sight was driving us both crazy, and it wasn't long before I was fucking Renee fast and hard. The loud smacking of my torso against her firm ass, combined with her moans and screams quickly got Sam's attention, who reached down to rub her breasts while his wife tried her best to suck his cock while being fucked. The whole sight was almost too much for me, but after backing off a few times, I continued to fuck Renee good and hard while she got a perfect view of the action on the bed. In fact, I'd been so focused on the action on the bed and giving Renee a good fuck, that I hadn't realized Bill's wife had been standing next to me the whole time. Our eyes caught each other, and she smiled softly and said "mmm...that's hot. Hope you don't mind". I grinned and said "not at all", grabbing Renee's hips again and returning to my task. After several minutes of that, we we decided to take a break, and caught on that several of the guests were thinking the same thing.
With "Round 1" out of the way, it was finally time for the hottub. I grabbed some wine and strawberries, while Renee got us towels and got in with the other guests. Myself and Sara had brought suits, but it wasn't long before those we off as we were naked, along with everyone else. After a few minutes of chat amongst while we adjusted to the temperature, things began to heat up. I was in the corner, and Renee made her way in to my lap. Sara came over, and began to kiss Renee, prompting Renee to moan, and my cock to start stiffening again. Sara reached down to cup Renee's ass, and I assisted by reaching underneath, then wedging Renee's body between my thighs. Renee was now hovering just above the water level, and Sara began to slowly lick her pussy. Renee tilted her head back against my shoulder, as my hands made their way up to her breasts, gently rubbing and squeezing. Jen had taken a seat next to me, and took in the show while casually slipping her hand down to stroke my cock.
As I found out later, Evan, the guest sitting on our other side, had reached under the water to squeeze Renee's ass, prompted her in turn to slip a hand away and stroke his cock too. After a few minutes, Sara moved aside, letting Jim take a turn at licking Renee's pussy. Jen then flipped around on her stomach, lifting her ass just out of the water while Sara then moved to licking her. I ran one hand over Jen's back, the other on Renee's chest while taking in her soft moans. The living room TV was also completely viewable from the hot tub, and we could see the porno still going strong. We'd been in the tub for 20 minutes now, prompting guests to gradually make their way out. Renee and I were among the last, and had a bit of a laugh as the last guests got out. The water level had dropped so low, that the jets were spraying air above the water level! We quickly worked together to find the controls, and turned the jets off. I got us some water, and then we shared a few strawberries while drying off before heading back inside.
We got situated in the living room with Rod and Jen, making some quick chat and laughing at the size of the cock in the porno movie on the big screen TV. Soon Renee and Jen were kissing again, and I figured it wasn't long before the action between us all would be going on again. After making a quick run to the bathroom, I could hear Renee's familiar moans echoing down the hallway and knew things had heated up quickly. Indeed, as I made my way back in to the living room, she was spread out on the sofa, being devoured by Rod and Jen. Rod was kissing her deeply, while Jen was eating her pussy. I could also heard screams and moans from upstairs - apparently "Round 2" was well underway. I took a seat on the free side of the sofa, grinning while Jen welcomed me back with a quick kiss, then smiled devilishly as she took two fingers and slipped them inside Renee. My girlfriend groaned, and reached around Rod's back to pull him closer. I took in the sight, running my hands up and down Renee's legs. After she was fully worked up, Jen leaned in my ear and whispered "I want to see you fuck her....hard".
I certainly didn't need much convincing, my cock already heard from taking in the action, and pulled Renee towards my, sliding my cock inside her. While I fucked Renee, she continued to kiss Rod while Jen massaged her breasts. Occasionally Jen would take a break to kiss me, and reach down and squeeze my balls, prompting Renee to smile and lick her lips. While we both wanted to cum, we soon became worn out, and a few minutes after deciding to stop, guests gradually came in from upstairs. Jen smiled and leaned back against Rod, taking in deep breaths, her mind clearly remembering the events of the evening. Renee and I did the same, leaning back on the couch. Clothes gradually came back on, and after helping with cleanup duties, saying our goodbyes (exchanging e-mail address with Rod and Jen), and thanking our hosts, we made our way out to the car and made our way back home. Upon getting home and settling in to bed, we quickly realized despite all the hot action, neither of us had cum and we needed to do something about that. We quickly got in a 69, and after a few minutes of licking and sucking, I flipped Renee on her back and begin to fuck her like a man possessed. We kissed deeply, knowing that this time, the sex was just for us to enjoy. After taking in her wild orgasm, I came too, and collapsed on top of her, dozing off to sleep seconds later.
We spent the next morning down at the lake sipping coffee and eating some pie and tarts from the bakery. While watching the people and taking in the lovely weather, we'd occasionally find ourselves giving each other "the look", and giggling like schoolkids, knowing we were thinking about what had happend the prior night. We wrote our hosts a thank-you note, saying "thanks for taking a risk on us". They replied a few hours later, saying "it was you who took the risk. Thank you for coming, and know that you're on our radar and can expect an invite to our next get-together". We grinned, and felt a surge of excitement, knowing our first swinger party would not be our last.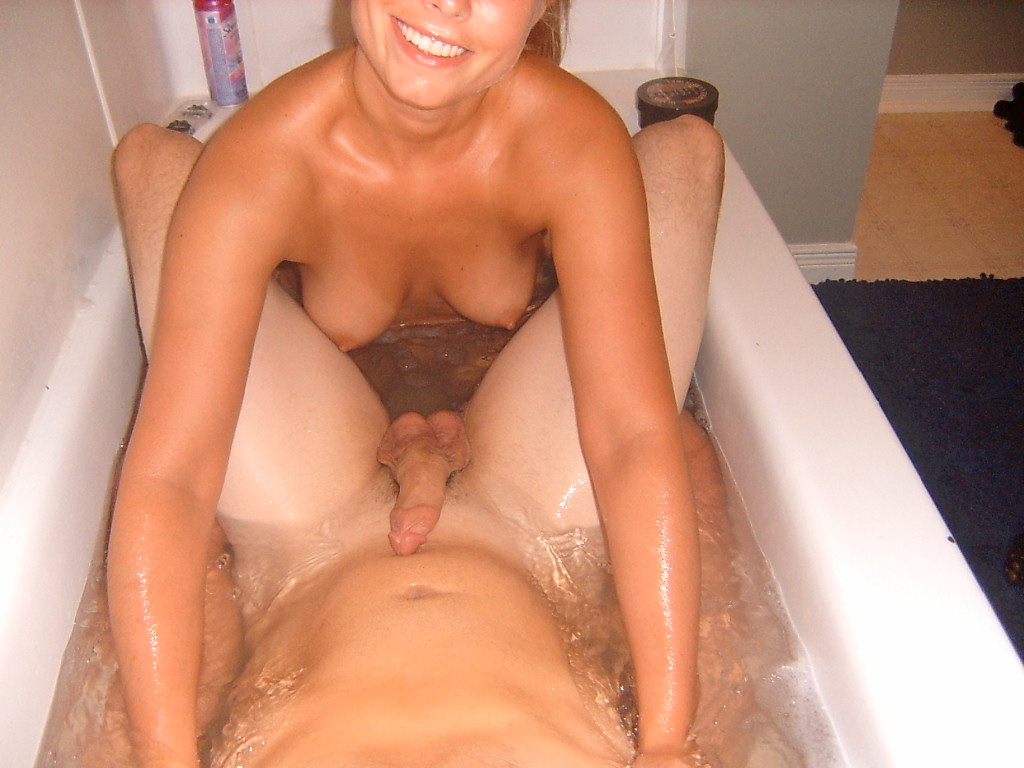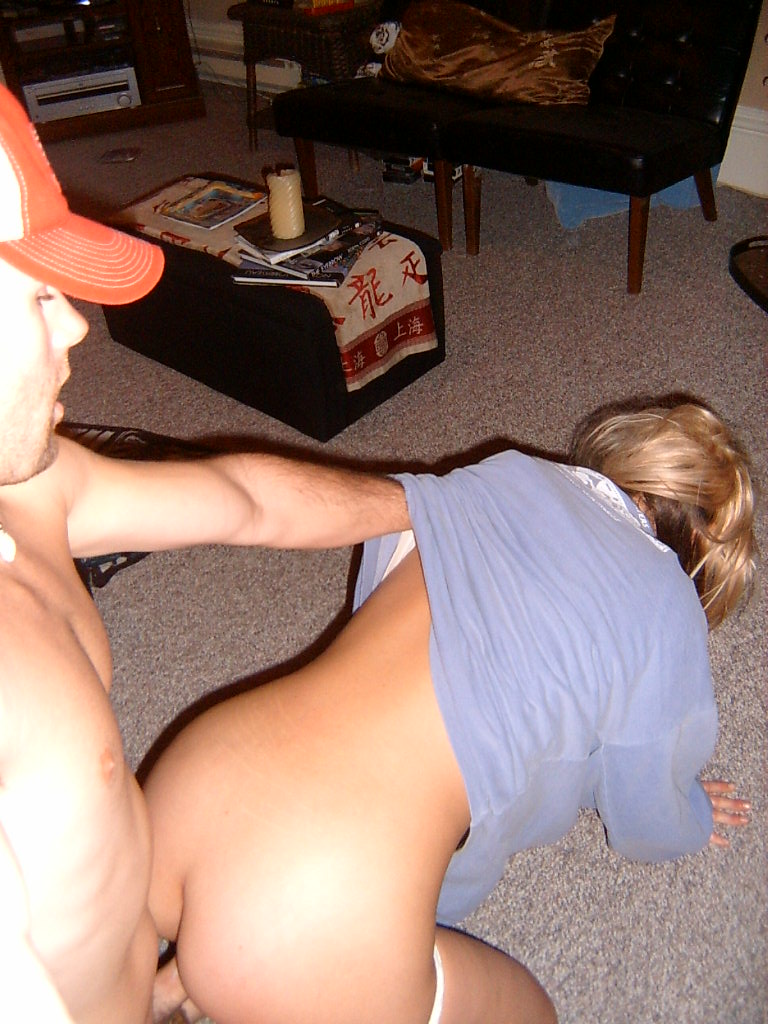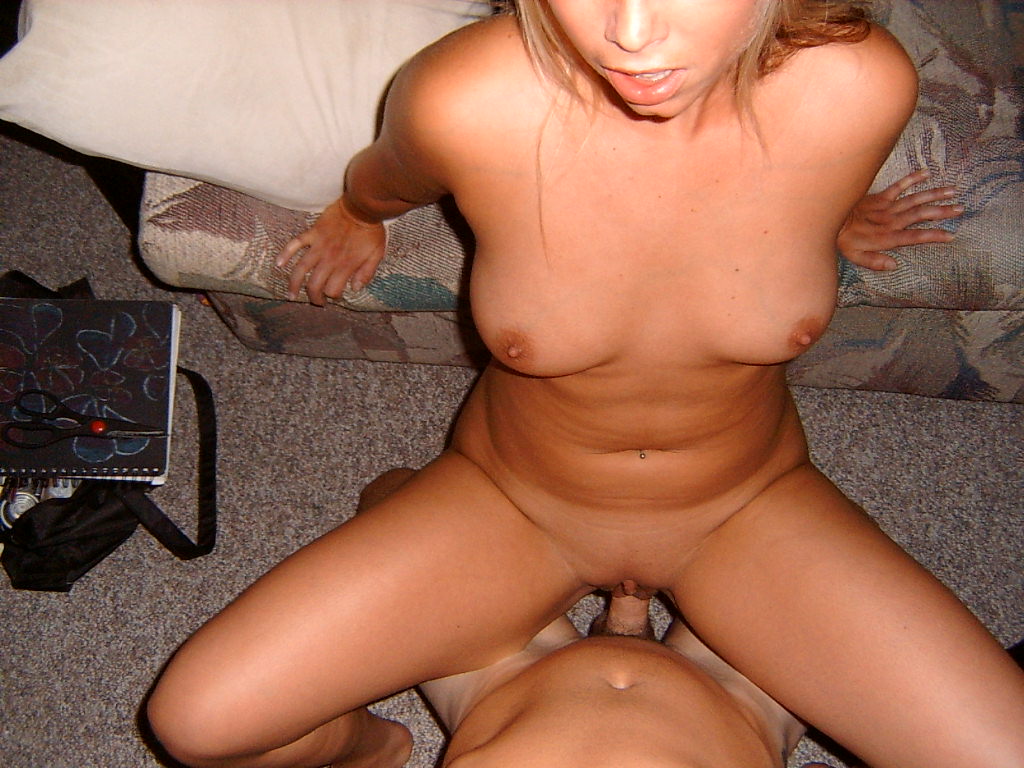 So Embarrassed ... She Turns Red

*** An introvert. VERY shy and sensitive, easily embarrassed, this losing girl accepts bets for consequences she can barely tolerate psychologically. Her way of letting off steam.
SEE ALL OF THIS VIDEO NOW



What's happening?? ...




"She Lost - While playing she had second thoughts and desperately tried to win."




"I won - Not only did she pay up but I put her on display, AND played with her emotions, exposing her more."




THERE ARE 100 MORE GIRLS LIKE THEM
















Loser Must Masturbate for the Other 2 ...




Their First Time Playing Strip High Card ...





Loser has to Submit to 'Anything' the other wants ...





CLICK HERE FOR ALL EPISODES