| | |
| --- | --- |
| FREE ADULT STORY | |
Pool Hall Dare
BY: Holly
Not long ago I was given this dare…
Okay Holly, I've got it!! Yes, it's past the week-end, sue me.(grin) I was actually having trouble thinking of one that was different.
For this dare you need a tee-shirt, your shortest skirt, a high heeled shoe, a sneaker, a knee sock, a ankle sock, lots of mascara, and two different earrings. This is what you'll be wearing. Oh, the ankle sock goes on the same foot as the sneaker. Heavily make up your face with eye shadow, lipstick, blush, the whole deal. Extra points the more clownish you make yourself look. And extra points if your tee-shirt has either holes in it or some silly picture on it.
Go to a bar of your choice during the day. Whatever bar you pick needs to have a pool table and some women in it so you may have to look around for a bit.
At the bar, you'll be challenging one of the women there to a game of pool for a round. Once you get a taker, add that besides a round, loser also flashes the bar. You don't gotta throw the game so maybe you'll get lucky & some other woman will be showing off not you.
Win or lose, go for another game either with her or some other woman. Remember, loser buys a round & flashes the bar. Winner has the choice of which of the three B's gets flashed; boobs, buns, or bush. Loser has to hold the flash for at least thirty seconds.
After a few games, win or lose, suggest one more game. If you lose this one you say you have to stand in the middle of the bar for two minutes with your skirt tucked up into it's waist & holding your shirt up. At the end of the two minutes you walk out of the bar like that. Your opponent has to do something similiar but you'll have to pick it depending on what she's wearing. Still don't gotta throw the game so again maybe you'll get lucky.
Do let us know how it goes. (evil grin)
Well after doing this dare I can now report how it went.
Before I start I want to say I liked this dare for a few reasons. It was not impossible to do and didn't require me to do anything that would get me tossed into jail. Both elements that are nice to see in a dare you get from the Internet.
I got dressed in the mismatch socks and shoes. The skirt I wore was just below my bottom, so I really had to watch how I bent over or sat down. LOL The shirt was one that I had got for free. It came from a conference that I had attended as a part of my job. The shirt reads "Stop Porn" I am not really sure what in the hell they were trying to promote, but you have to love their flair for T-shirt making. I painted myself up pretty good. I didn't go for the whole clown look for say, but I used my brightest red lipstick and my brightest blue eye shadow. So, the end result was kind of a tramp look. I was not really going for that at first, but that was how it turned out. I did this dare on a day that my husband was out of town. Two reasons for that, one I didn't need him to see me dressed like that and two, I didn't want to explain why I was going out with out him.
I went to one of the few places I know have a pool table. I am sure there are many around town, but I only know of a few. It is kind of a drive for me so I had to drive through town dressed like a total goofball.
Once there I made a scene before I ever made it in the door. I had a coat on so all they could see were my socks, but that alone was enough to draw a chuckle from two people I ran into in the parking lot.
One inside I thought it might make it easier to go through with the dare if I had a drink. Three shots later I was about ready to play. There was only one other girl in the bar. She was with two guys. All in all, there were only about five people there. I guess it is not as busy during the week. LOL Well, to tell the truth I kind of knew that it wouldn't be as crowded as it would have been on the weekend. LOL Well, I had a hard time working up the courage to challenge the one girl there with me to a game, but once I asked started to play a game on my own I had a stroke of luck. Or at least I thought so at the time. One of the girl's male companions came over and asked me to play with him. We played and I managed to beat him. So, next his friend came over and played me. Again I won. We had wagered 5 dollars on that second game, so the stage was being set. And I already had won $5 so I was feeling pretty confident. Who could blame me?
*** GIRLS WHO WANT TO SEE
YOUR PENIS !!

1 - REGISTER FOR A FREE ACCOUNT
2 - Confirm Email
3 - Login and Click on Adult Chat Rooms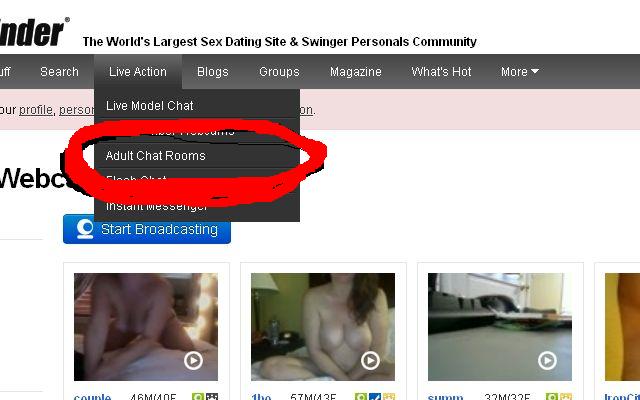 4 - Click on Girls Watching Guys on Cams

Follow instructions to Join group and enjoy!!!!
P.S. You can also click on Live Action - Live Member Webcams for normal sexy chat with couples and singles - Webmaster
OPEN ACCOUNT HERE
Well, after besting her two buddies the girl came over and said she would play me for $20 and I now had my chance to see if she was willing to play the game with my rules or not. I told her that money was ok, but what if we bet a quick flash to the guys if we lost. She thought that would be ok, but also wanted the $20 which made me balk. I was not really planning on losing $20. I mean losing $5 was not that bad, but losing $20 and having to flash my boobies to total strangers seemed like a really steep bet. I managed to talk her down to a $10 bet. The game was on. Solids and strips was the game she picked and I was a little thrown off, but I felt I could still do well at it.
Well, right from the get go she had me beat. I couldn't seem to get a single thing going right. I was playing stripes, which I hate. I like solids. That was just one part of my downfall. The other thing that played into the game was her built in fan base. They cheered every time she sunk one and twice as loud when I screwed up. I should have taken it as a complement. I didn't think about it at the time, but later I did. But, they were maybe cheering for her because they wanted to see my boobies more. LOL At least that is how I see it now. LOL
Well, she pounded me in the first game and I handed over the money. That was the easy part. Money is one thing. Showing your tits to strangers up close and personal is TOTALLY different. I told them to take a good look because I was only going to do this once. So, I told them to all get in place and then one… two… three… Boobies! I gave these 2 guys and 1 woman a quick flash. There was another guy that kind of saw, but only from behind. I had my shirt back down before he could get into place.
Now one thing that might have made the flash go a little easier would have been if I would have NOT worn my bra. Because in the hurry to get my shirt back down it got tied up in my bra. LOL So, I had one tit hanging out a little longer then the other. LOL No matter what happened with the bra I was already much more embarrassed then I expected to be. LOL
I would like to say that we played the second game, but she wanted me to put another $20 on the and I just couldn't get her to drop that. I guess forcing me to show my naked breasts was not rewarding enough for her. LOL The guys didn't seem to mind, so if there is anything to take from this experience it had to be that I guess. LOL
Well, that is how the dare went. After the second game fell through I walked out to my car and changed into a pair of pants. Before you all get too worked up… I simply pulled the pants up under my skirt and then pulled my skirt off for the ride home. LOL Well, that was as close to the dare as I could get. I hope my humiliation brings you all some joy. LOL All it brings my is some embarrassment and a memory I can revisit when ever I want. LOL If I ever think of a reason to revisit it. LOL
*** Couple Ads - Getting Her Laid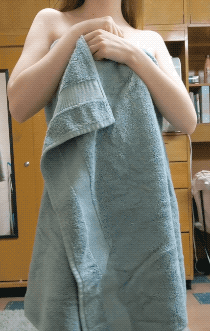 - Couples post ads seeking men or women.

- She plays ... he watches.

- All listed by state and city.

JOIN HERE

© 2004 Truth or Dare Pics