| | |
| --- | --- |
| ONLINE EROTIC STORY | |
Exposed in Public
BY: Holly
Natalie had posted a dare poll on her web site for me. After reading the dares she put in the poll I had wished that I had made the poll myself, because many of the dares were really too wild for little old me. Lucky for me one of the tamer ones won the poll. (Or so I thought, because the next time I looked at Natalieís site my poll was still going and this dare had not won!) The dare was for me to get locked out in only a short towel.
I thought long and hard about how I would do this dare. It seemed silly that I would be locked out naked, spare the towel, in the first place. But, what really bothered me was how I was going to get back in. My first thought was to have the key hidden around back and I would have to go around the house to get it. But, that really seemed much too easy for me to do. Not that I wanted a super hard dare mind you, but I did want some challenge. I then thought about putting the key in a tree so I would have to climb in the towel which would have made it a bit more of a challenge. However, that would make me look stupid. If anyone asked me why I was climbing the tree and why the key was up there I would look dumb. So, to that point I had no idea how I was going to make this look normal.
I didnít want to have to be stranded until my husband got home. If he came home to find me in only a towel in the middle of the day he would be suspicious. And after OZís last task list you all know what state I am in. I didnít want to have to explain both to him and risk making him mad. What I needed was a way to get locked out and then get the key. What I wanted was some degree of challenge. I really had to rack my brain to come up with a plan that would help me meet both items on my list.
What I came up with was to go to the Universityís open gym. They let community members and alumni come in and work out or walk the track. I had planned this out pretty well. I would workout, shower, and then realize that my clothes were locked in the locker. I would then have to walk out to my car and get the key. At the time this seemed like a really easy and fun idea. What I didnít count on was being asked why I had my car keys and not my locker key.
I arrive at the gym and everything is going as planned. I workout and then put my clothes in my locker basket and place my lock on the basket and then hit the showers. After a quick shower I was drying off and ready for the next stage of my dare. I took a quick shower, because I was already so excited about the dare I was afraid that people would catch on. LOL
I was not alone in the locker room. So, when I got to my locker there were three other girls there getting undressed. The plan wouldnít work if they were there to help me. So, I went to the mirror and started to do my hair in only the towel. I figured that I could wait them out. My plan worked like a charm and in no time they had headed off to their workout.
As soon as they were clear of the hallway I stepped out in only my short towel. How short you ask? Well, for starters it was only about 32 inches long and about 24 inches wide I guess. When I wrapped it around me it just covered my nipples, and do mean just!
*** GIRLS WHO WANT TO SEE
YOUR PENIS !!

1 - REGISTER FOR A FREE ACCOUNT
2 - Confirm Email
3 - Login and Click on Adult Chat Rooms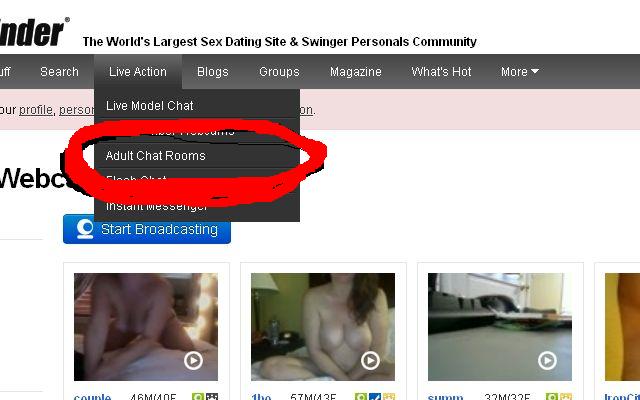 4 - Click on Girls Watching Guys on Cams

Follow instructions to Join group and enjoy!!!!
P.S. You can also click on Live Action - Live Member Webcams for normal sexy chat with couples and singles - Webmaster
OPEN ACCOUNT HERE
My lower body was even worse. I have an 8 inch mini skirt my husband bought me as a joke. This towel came down about the same on me. If I bent over you would see EVERYTHING!
I held it tight as it wanted to come apart with the least movement. My boobs are not huge, but they were making their presence known! I had left the split on the side, so if I walked with too much of a stride it would pull open. ďBaby steps, just take baby stepsĒ , I told myself. I had only made it about 15 foot from the locker room door when I was spotted. Not by one, not by two, but by 3 guys. All were around 21 or 23, and all built like pro wrestlers or something. I am sure they didnít expect to see me out in the hall like that because one yelled out something like, ďHoly shit!Ē and I blushed something awful.
Not able to run I had to wait as they walked up to me and asked me what I was doing out in a towel. I told them I had locked my clothes in my locker and needed to get my key from the car. It didnít take them long to ask why I had my car keys, but not my locker key. I guess they had brains as well as brawn. I really didnít have an answer for that question. I think I told them it was on a separate key ring and fell off, but to tell the truth I was so shaken up that I canít even remember what I said.
The good thing was they offered to go get my key for me. This saved me from having to go outside to the car. I was not really crazy about lending my keys to 3 strangers, but I didnít really see that I had a choice in the matter. Two guys went to get the key while the third stayed to keep me company. What a gentleman he was. His eyes didnít make contact with mine the whole time. It seemed he was trying to will my towel to fall. If I had the guys then I would have just let it dropped and given him the show he wanted right then and their. LOL
It only took his friends about 5 minutes to return with my keys. They held them long enough to ask me who I was and if I came there often. I told them I was married, but they must not have heard me. One of the guys, Hank, asked me if I wanted to go for a drink after I got dressed. He was the one who stayed to talk to me. The other two were named Mitch, or Rich I am not sure, and Robert. They were students at the university and wanted to tell me their life stories while I stood there an inch from naked on all sides.
I told them that I really needed to get dressed and headed back into the locker room. I waited for about 20 minutes inside the locker room hoping they would not be out there when I came out. Unlucky for me they were waiting against the wall when I walked out still flushed from the excitement.
They all walked me to my car and let me know they would love to workout with me the next time I was there. It did make me feel sexy getting all this attention, but I think it was more the situation that turned them on then really who it was in the towel. LOL Needless to say I think I will lay off my workout schedule for a good while. LOL
TINY TIPS ...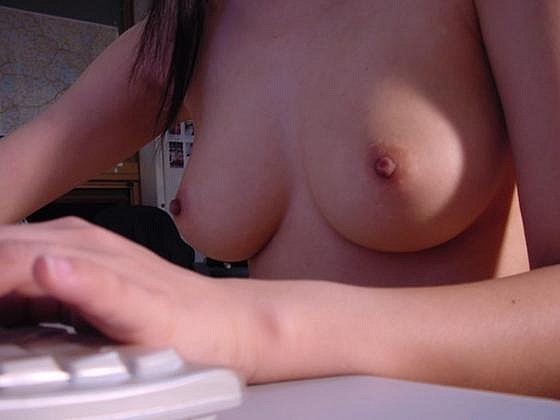 MAKE HER CUM FOR PENNIES...

CHOOSE YOUR OPPONENT ...

Girls looking to have some fun and make a few bucks in the process ...





© 2004 Truth or Dare Pics