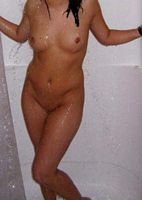 Embarrassed By Brothers.
By: Holly
A retro story from my High School Years. All those in the story are of a legal age.
In high school it seemed like I always dated the "B" string jocks and skaters. Zack could have fallen into the jock category, but I never dated him really. But, once at a party I did let him feel me up… finger me… and I then went down on him. I am telling you all this not to make myself look like a slut… but to give you some background so you can understand the rest of this story.
After I played around with Zack, he constantly wanted to hook up again. I am sure he couldn't wait till he got to go all the way with me. He was and his brother both loved to flirt with me and both had had some fun with me. Once on a vacation with their family Andy, Zack's brother, had me down to my bra and panties in his room… before we got busted by his little sister.
Well, Natalie and I both took turns going down on him one and had him thinking he was going to get to fuck us both. We would take turns sucking him… and then acted like the other didn't know it. So, by the end of the night he was thinking he would surly fuck one of us. We both had it all planned and then left him hard. The next time we saw him he was pretty pissed off about the case of blue balls we left him with.
Well, as you can imagine you can only cock tease a guy for so long before he has had enough of it. And Zack was so sure he was finally close enough to fuck me that he just kept falling for it. I was sure he would never catch on. But, I guess I was wrong because Zack finally decided to turn the tables on me.
About two months after I had started cock teasing him there was another party. He made sure I was invited. Never being one to miss a party, I planned on going along with a few of my other friends. I had not even though about Zack being there.
Now, I had built up quite a reputation for being a tease. Some of it was my own doing, and some of it was just due to the guys own locker room talk. At any rate more then a few of the guys were willing to help him set up his prank. I guess it is like they say… what goes around comes around.
At the party I was having a really good time. We were all in the basement with the lights off fooling around and watching MTV. There was a little booze to go around, but nothing compared to other parties I had been to. It was your basic high school weekend party.
Andy called me into the back of the basement where they had a room built for the washer and dryer. He then started to grope me. I went along with it, since the party was getting kind of boring. Soon he had his hands up my shirt and was working on getting into my pants. I kept kissing figuring that everyone else was doing the same some place else around the basement.
He was now doing his best to talk me into taking my shirt off. I told him it was not a good idea since there were others around. He already had my bra unsnapped and was freely fondling my tits. As his finger worked its magic down below… I started to get too horny to think strait. Soon my shirt was being pulled up and off, my bra just hanging in place.
That was when the lights in the back room came on and Zack was standing there with Andy's girlfriend. I screamed in embarrassment and covered my boobs. She came after me quick and got an hand full of my hair. She was determined to pull me out as I was into the heart of the party.
Had I not managed to dig my nails into her arm and break free she would have. Andy and Zack did get her off of me, but not before the 3 of them all had a good laugh at my expense. Though I got my shirt one quickly, they all had gotten the better of me… at least for the time being.
Looking back on it… I guess I deserved it. But, then again… it was not like I really ever meant any harm by my actions. I just liked the attention… which I found out had a cost.
*** Couple Ads - Getting Her Laid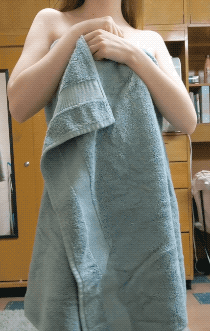 - Couples post ads seeking men or women.

- She plays ... he watches.

- All listed by state and city.

JOIN HERE

© 2004 Truth or Dare Pics