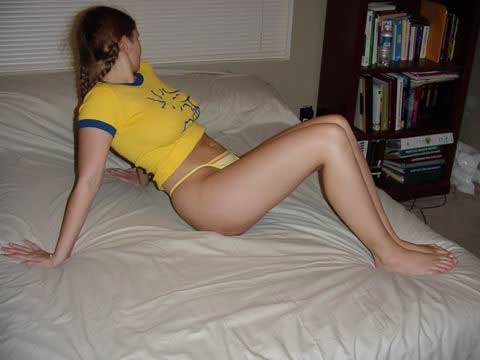 My Poker Wife
BY: Vic
We live on a small street with a cul de sac ,have for over 5 years now.We were the first to move onto this street.
As others have come into our little heaven, we call it,we have been fortunate as each and everyone of them have become good friends.
We cookout all the time together,swim in each others pools and mainly just really enjoy each others company when ever possible.
There is one dark,deep secret that is being protected by several of us that if got out,it would not be pretty.
Out of the 4 other houses on the street,two of them are the original owners having lived there almost as long as we have. One of the others moved in about ten years ago and the other has only been there only about 6 months.It is because of him that I have a story to tell,as the other goings on have almost become the norm by now.
All 5, well I should say 4 of us are serious poker players,having done so once a month for at least 5 years now. We don't cut each other much slack when sitting at the table. Of course once you get up from the table, that tends to change.
My wife, a well respected elementary school principal for numerous years in our local school furnishes us when requested, the evenings entertainment. This all started out years ago, when I got her to do some teasing/flirting around while we were playing , hoping I could get a hand up with them obviously paying more attention to her than the game. It didn't work and I still lost my ass,but it did eventually turn into an every game event,then one night through a bunch of dares and hoopla going on she agreed to suck off the nights winner as an added bonanza.
She has been doing it now for at least 4 years. That woman is the most proficent cock sucker that has walked this earth. She is fearless when a stiff dick is presented to her mouth and won't come up off of it until her job is completed and ALL the evidence has been disposed of. Over the years naturally all of us have been rewarded for being the winner and believe me,it makes the game way more cut throat. All of us want to win.
This little secret of ours has never been indulged to any other wives as all hell would break loose I'm positive. None of the other wives are even close to being as free spirited as mine is. Hell most of the other guys swear my wife's bj is about the only ones they ever get anyway, another reason to be sure you win. And I might add, nothing but a bj is done, not once has it ever gone or been offered by her to go any further.The other is left for me after they leave and I get to tend to the heated up pussy she usually has after she has taken on her chore.
The new guy in the bunch is much younger than the rest of us. He found out through the vine about our monthly game and showed a desire to join in. None of the other guys, myself included wanted our little secret time to stop as they are jealous as hell of it by now and almost expect it now. We did not know just how,or even if we should let him in or if we did what if any "problems " might pop up.My wife was highly concerned also, as she would have as much to lose as any of us really.
So,last month was his first game and he was not the winner and nobody said anything at all to him about it. We just waited until he left, then the winner took his rightful place in front of my wife's pouty lips and got his 15 minutes of fun.
Wednesday night was his second time at the gametable and it was becoming evident as hell he was on a tear. The damn guy couldn't lose. He was taking our money and fast. During the game,all of us were looking around with questioning eyes at each other wondering how this was going to come out.
Normally, my wife just watches tv while we play and the winner goes into her after we end playing for his just reward. But this time even she was up and walking through taking notice of how it was going.
That young buck cleaned our clock. While he went to the john after the game, I told all the others to leave and let me see how ,if anything further went down, each of them as they left looked at me and said ok, but dont fuck this up, we're counting on you.
When my wife saw who was left, she had this funny look to her face and I told her to just go put on her best nighty and stay in the den.
As he came back through to our dining room where we play,I asked him to sit down for a minute,I needed to talk to him.I beat around the bush for a few minutes, then got down to it. I told him look we're all friends here, good friends and have been for years, hell, its almost like a brotherhood. There is a tradition you dont know about that has been going on since we first started as to where the winner of each game gets to have an added treat, you might say, for being the winner. Now that you have become him, it is being bestowed on you, but only if you want it.
The look on his face told me he had no idea whatsoever of what I was saying. He had this almost blank look to his face. I took a deep breath and after swearing him to a forever secretcy of what I was about to diverge to him,said look, the winner of this game for the last 4 years or so gets a bj from my wife as a special prize, if wanted. You dont have to take it, but as with previous winners,its being offered to you.
He no longer had a blank look on his face. Now it was a more bugeyed one. He did not say anything at first and I was think,shit maybe he doesnt want a bj from someone 10 years older than him.
He was just looking me directly in my eyes, then he broke a huge grin all across his face and said you kidding me right? I kept a serious look to my face and said nope.
He looked around and said ok where are the other guys, this is a joke. I shook my head and said no joke, she has been doing it each month for years and actually the other guys love it. He thought for another second and then said well, no damn wonder the game gets so damn cut throat, I thought all of you were just serious poker players, now I understand a little more.
I said its up to you. He stood up and looked at me and said I'd be a crazy fool to break tradition, besides she is a lovely woman.
I pointed to the next room and said to him, well,she's waiting in there. I tapped him on the shoulder and said go enjoy but remember its only a bj. He grinned widely again and said that fine with me,you sure you dont mind.Then I grinned and had to say no more.
I walked with him to the door ,looked in and saw my pretty big titty wife in her nighty stretched out on the couch and said to her,honey here's the winner.I then turned and walked away and left them to themselves.
Twenty minutes later he came walking back through the house . As he passed by me on his way home, he grinned again and said whew, if I have anything to do with it you guys will never win another game,that was absolutely fantastic.
I closed the house up and went upstairs to our bedroom and my wife was in the bath cleaning up.
She dropped her nighty as she got in the bed with me and just before she turned out the light and turned to me,I got to see a real sparkle in her eye. She snuggled her big tits up to me and reached down to grab my dick and I asked her well,how did it go?
I heard her giggle a little and she said it was a definate wow. He was long and lean and hard as a rock,that one was fun.
We did our thing and afterwards while we were still cuddled up and her back was to me, right before we drifted off to sleep, I heard her giggle again and say, honey, maybe its time we changed our little routine somewhat.
MILF PROFILES
*** LOCAL ADS POSTED FOR SEXUAL FUN !!!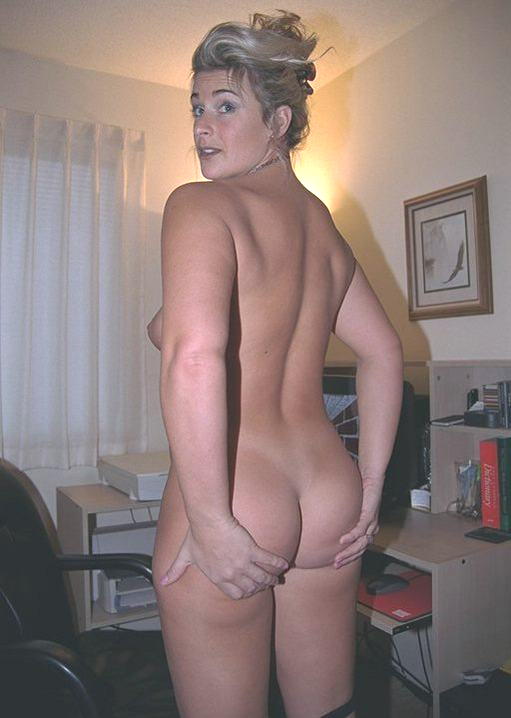 All milfs and wives are sorted by location. To see who's available in and around your area just use the search option for the age range you prefer, and your city or zip code. The MILFs are single, married but looking, or in open relationships and most have busy lives being moms and working. So discretion is preferred and they are usually quick to act without much in the way of gamesmanship.

CLICK HERE TO SEE PROFILES!


MORE MILF PROFILES
© 2004 Truth or Dare Pics