RUDE EMAILS?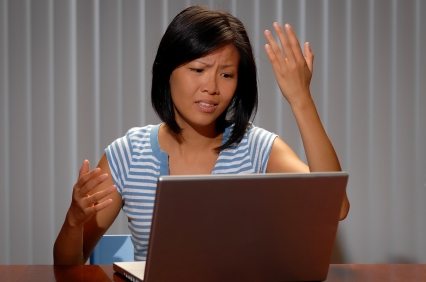 After submitting your dare and putting yourself out there for the world to see - being that vulnerable and BRAVE, you gets tons of positive feedback and have a wonderful experience here on todp ...

Then one day ...

You get one email from ...




THE INTERNET TROLL!!!



HE HAS NO LIFE!!
How to Beat the Internet Troll
DO NOT FEED HIM!!!



- DO NOT RESPOND TO HIS EMAILS

- DO NOT READ HIS EMAILS

- DO NOT READ THE SUBJECT LINE OF HIS EMAILS

- DELETE HIS EMAILS ASAP

- ADD HIS EMAIL ADDRESS TO YOUR SPAM FILTERS

If you reply or give him any kind of attention then he is winning. His goal is to upset you, to make you feel bad or to scare you somehow. As soon as you reply you give him power. He is a loser and therefore can go all day long thinking up ways to stick it to you. You on the other hand have a life and have more important people to see, email and connect with.

SO ... JUST LIKE YOU LEARNED IN KINDERGARTEN ...

IGNORE HIM!!!

HE THEN BECOMES POWERLESS AND EVENTUALLY MOVES ON ...

Happy Daring Everyone!!

Webmaster :) ... BACK TO THE BLOG



Reactions:

"After reading your post about rude e-mails, I thought you might appreciate one from someone that can't get enough of all the beautiful women that have appeared on your site. I have been checking this site regularly for at least three years and that is at least triple the amount of time I have ever spent on another site (not including Google of course, lol). Keep up the good work and may all of your detractors develop a rash in their pants that no penicillin can cure!" - N










© 2004-2023 Truth or Dare Pics - Terms - Contact