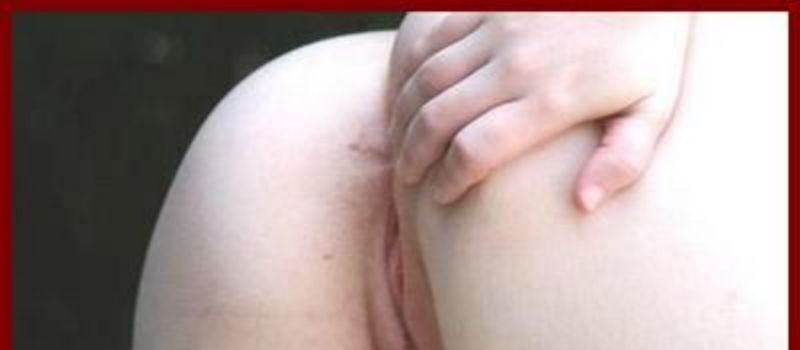 My True Nympho Sex Story VII
BY: Kelly Da Brat
The man looked at me for a minute and asked, if I find your clothes, can I have sex with you too? I looked at him, did a titty bounce and with a smile said yes. He smiled, looked around and found them immediately. Then he put them on a branch in plain view, but just out of my reach and said he was expecting some friends and they will get angry if they see him having sex with me unless they get some too. I didn't want anyone mad and just said, ok. I was thinking 3 guys would be fun, heck I have fucked over 50 men in one night. Then he pulled down his pants and just fucked me.
No emotion or anything. His expression only changed a little when he ejaculated and he pulled out and put it in my mouth. I heard noises and started to pull away, he pulled my head back into his crotch and made me suck it all out. He kept shoving it down my throat, but like an expert, I just sucked it and licked his balls at the same time. While I was sucking he talked to his friends like I wasn't even there, I tried to pull away again and he grabbed my head firmly and masked my face into his crotch. I kept sucking it down my throat and licking his balls as I cocked my head sideways to look at these other men. I knew I was naked and compromised, but it wasn't that bad, I wasn't really embarrased. He laughed and told his friends that he caught me fucking 3 little boys. I tried to protest and he just held my head on his crotch. Then he slapped my ass, grabbed my by a nipple ring and thrust his cock down my throat a few times. Then pushed me on the ground and said she's all yours boys. This was the first time I got a good look at the other 2 men.
They were in their late 20's to mid 30's and each one grinning at me like I was a christmas goose. By now there were 5 guys total and figured I could handle this easy, although my pussy was still swollen. Then the guy that just finished fucking me said, ok pull out your cocks and scare this cunt. They did and I looked at each one. The first was thick, but averaqge length, the second was just avearage period, the third had a weird shaped dick, this dick was curved as deep as a banana, the fourth guy didn't pull out his cock at all, he just stepped up and made me look at the bulge under his jeans. I couldn't believe what I was seeing. Then he unzipped his fly and told me to take it out. I reached in, tried to wrap my hand around it and couldn't, even though it was soft. His pants were tight and it took me 60 seconds to position it to be pulled out. I pulled it out and let it drop. I didn't say a word for a couple of minutes. That cock bounced and flopped at least 6 times. I just stared at it. It was the length of my elbow to the tips of my fingers. It looked like one of those cucumbers you buy individually at the store and it was all soft. I just stood there gawking at this thing.
They all started laughing, then I touched it. It was real for sure. They all startrd towards me and pinned me to the ground. One guy got up and stood watch in case anyone came. They fucked me one after another. This wasn't sex, making love or any fun for me at all. Not one of them smiled at me or fondled me, other than to pull my nipple rings. Then the guy with the monster cock got up on me, he was already hard and slapped me in the face with that cock to tease me. It actually hurt, It must have 16 or so inches long by now and 3 1/2 inches around. The other men were holding me down and I knew that this guy would rip me apart with that thing. He was just like the other guys, when he put that thing in me, he went slow at first, then shoved it all the way in until his balls slammed against my ass. He had large balls too and I could feel them bouncing between my pussy and ass. He looked sinister as he fucked me. He made sure I didn't enjoy any of it. He called me every filthy name I have ever heard and then a few more... Slut, cow, bitch, sow, cunt, pussy, meat & whore. My arms were fighting my captors, then I heard vehicles approaching. The guy watching said they're here! I was still fighting this guy, he was't just going deep, The walls of my pussy were stretched paper thin each time he rammed that thing in me and he was pushing my intestines around with that huge cock.
Then I saw them. It was a motorcycle gang. Another 7 to 10 guys had rode up. No women, just men. I was not worried about being naked, I was too busy trying to get away from this guy. I have never not enjoyed sex before, but these guys were like animals and all they wanted me for was to release a load of sperm. I began to feel like an outsider as they all talked and laughed as they fucked me and never once addressed me or even acknowledged that I had brought them any pleasure or anything. He must have liked me struggling because he came. And boy did it hurt. That huge cock swelled up at least another half inch around. He shot a load in me and pulled out as quickly as he shoved it in. I started to get up, but just kept being held down. I didn't fight anymore. Each of those bikers had a turn with me and 5 of them fucked me twice. Then the oldest dude walked up, he had a long beard and asked how I felt. I took his hand, turned it over, kissed it for 30 seconds and said, it was very hard and I have never been fucked soooo coldly and harshly before. Then he said, we'll be here for a few days and you're welcome to come back tommorrow. Then, one of the guys handed me my clothes. I stood next to a fire they had built and dressed. I started to walk off and one of the guys said he wanted to fuck me again. Then they all started whooping and hollering about fucking me again.
I walked back, stripped naked and sat down on the cock closest to me. They were all in a sitting position around the campfire and I was positioned to face the fire. Each time I was ordered to fuck him and my very sore titties bounced up and down. They felt like boulders slapping my chin and stomach as I was assisted with my up and down thrusts on each cock. Each new cock I fucked was the same, my tits and nipple rings were played with as well as grabbed, squeezed and even slapped back and forth. Occassionally another biker wold come up and grab or bite a nipple. Several of them took turns grabbing my clit and pulling on it very hard which was a new exoerience for me, but I knew that this would go on as long as anyone of them wanted to fuck me. The last guy again was the monster cock dude. I grabbed my pussy and rubbed it hard, then sat on him too. This was easier because he didn't go as deep as before, but he was still huge. I went slowly with him this time and even dumped my oragasm joices on him a few times. Then everyone started talking to me as if I wasn't having any sex at all.
I went with the flow and one guy asked, so are you coming back tommorrow. I said, Yes. Here I am slowly fucking the biggest cock I have ever seen in my very active sex life and carrying on conversations with a group of bikers. I didn't want it to end. This huge cock was hitting places in my body that will never be touched by flesh again and filling me up to the brim that would only stop when he started to swell and turn to another man and start talking. Finally, he couldn't stand it, he swelled up again and just splashed his cum deep inside. I stood up and asked if I could kiss everyone bye. I was completely naked still and walked around the fire. I french kissed and rubbed each man's crotch and whispered thank you in each of their ears. Then I got dressed and turned to the guy that had called me all those names, I pressed my tits onto his shoulders and whispered in his ear, You can fuck me anytime. He smiled amd I knelt down and sucked that big mushroom, then I got up and walked home. I went back every day for a week after my other daily routines and they never returned. I was heart broken.
My new Master was not taking it easy on me. He picked me up every day after school. There was nothing he wouldn't do with me. When I was with him, I wasn't me anymore, I was just an extension of him. He would buy all kings of crazy contraptions and experiment on my body. He had this one electrode device that he would attach to my clit and nipple rings. Then he would tie me to either the bed or to a sawhorse and hook up a fucking machine he had made out of a paint stirrer and some long bars with a long thick rubber dong on the end. He eventually trained me to orgasm on demand. The fucking machine kept me either orgasming or on the verge of climaxing continuously, then he would give my clit a jolt of electricity and ring a bell at the same time, the result was a huge orgasm. He would make me orgasm long and hard hundreds of times and each time he would ring that bell. I began to notice after about 2 weeks of continual monitoring and making my orgasms co-inside with the ringing of the bell, that the build-up to each orgasm just kept me on the edge of an orgasm to the extent that I would be delirious, but still couldn't climax until the bell was rung.
I didn't even realize this until after 4 more weeks had gone by. He rang the bell as soon as he picked me up from school each day. I would collapse on his car seat and gush out my fluids, completely soaking my undergarments. This man took my orgasms from me, and gave them to me whenever it suited him. One day he tied me up and just fucked me and left me there tied up, then returned with a few friends. He rung the bell and I orgasmed hard, he rung it again and I orgasmed again. He kept ringing that bell and every single time I orgasmed harder than before. They all laughed at me and I smiled as my Master kept rining that bell and making me climax. Then after about 15 climaxes, he ordered me to stand up and he handed the bell to one of his friends. That man would ring the bell, watch me contort my legs and bounce around my tits, then he got a rythem going that made me climax again before the previous was finished. This continued for over an hour.
I told him that I needed him to fuck me bad, but the truth was that my stomach had flexed so much from the neverending orgasms that it was sore and cramped. He of course fucked me. Then my Master walked up just as the nest man started fucking me. My Master took the bell and let it ring every 30 or so seconds and my poor pussy would contract from the orgasms. I could feel my cunt squeezing the cock that was fucking it very hard. These orgasms were extremely violent and shook my entire body like an earthquake. This man's cock was about 9 inches and large around. He was hitting my sensitive spot and my Master was rining the bell. After he came, my Master told me to keep his cock inside and he rang the bell again. As I climaxed, my pussy muscles would contract and squeeze his cock hard, he got all hard again and fucked me for another 45 bminutes. I asked him why he always let his friends fuck me whenever they came over. After he punished me hard for my insolence. He explained my situation. He said, it's like this!
You're my property. You're below an animal in rank. I consider my friends to be of equal standing to me. But although you value your thoughts and feelings, I only value using you. He went on to say that one thing he uses me for is to be popular. He said that owning a slave-girl and Mastering her emotions and sex drive is not only challenging and fulfulling, but he needs to show off his accomplishments and I let them fuck you much the same way as I would offer them a seat on the living room sofa or a ride in my car. You are just another possession that I own and you should be shared as I would share other things I own. So in essence, I use you to satisfy my needs and I like watching you being fucked. Then he asked if that answered my question and I said yes. I was still having sex, before during and after achool. My master still kept training me to orgasm on demand and I started feeling like I was borrowing my orgasms from him. I truly believe that if it weren't for all my other sexual outlets, I could only cum when he rang that bell. I became so accustomed to orgasms when that bell rang that I would wet my thong with an orgasm each time the school bell or other bells would ring. I even climaxed in the morning when my alarm clock goes off.
The Friday after my 17th birthday, my Master told me to tell my dad I was spending the weekend with a girlfriend. He even gave me the name of a girl and a phone number. I did so as I was told, he picked me up down the road at 7 pm. He took me to his house and had a party going on. I just knew I was the party bitch again. Then he walked off and left me. I grabbed a beer, drank it down and and got another one. Half way through it, my Master went outside with 2 other guys and they came back with this girl. Her tits were small, she had a black hood on and was mumbling, but she was completely naked. I was thinking that she was going to be the party bitch this time. They took off her hood and it was my friend from English class. Apparently she was a lesbian slave girl to the woman I ate the pussy of when I was the party bitch. I asked my Master about this and he didn't punish me or anything, he calmly told me that her Mistress found a new slave girl and gave this slave to him.
This was the first time he ever spoke to me like an equal, but I liked it. He told me she needed practice pleasing men, so he invited everyone he knew for a weekend long party. I knew that this girl would never hold up. I almost didn't make it and my ordeal was only 1 night and a few hours into the morning. She was scared, crying and terrified. She was kicking and screaming as they put a leather hood over her hear and tied it to a chain hanging from the ceiling. I felt so sorry for her. Then one guy walked up, pulled out his cock and shoved it her. She shivered, but it was from fear, not climaxing. She was a lesbian through and trhrough and had been fucked by her Mistress's strap-on many times, but never by a man. And now she was going to be forced to fuck everyone here. I knew there was nothing I could do, so I just untied her hands and held them tightly. She was froze like a board everytime one cock would come and the next would force it's way into her body.
She had stopped crying and was clenching my hands harder than ever. She didn't even know that she had a new Master. I told her everything our Master told me and I told her that we now have the same Master. She calmed down a bit and found the knowledge that we would be bound sisters to be comforting. I kissed her on the forgead, then the cheek, then on the lips. She had an orgasm while we were kissing. I could feel her entire orgasm in that kiss. Then our Master walked up and rang a bell. I musta been real excited because I nearly hit the floor when I orgasmed. My thong was wet with my juices and he rang it several more times, I climaxed every time and soon got the attention of others. Then my Master took a pair of scissors and he cut all my clothes completely off. He destroyed them and Iknew he didn't have any aat his house. Then he told me, I could help his new slave by draining as many guys as I could. This party had twice as many as my party did. Then my Master told me that the party was all weekend and I couldn't believe the depths to which my Master could subject a slave to.
I kissed my new sister, grabbed her hands and bent my ass over. My pussy hole was stuffed immediately and each time a guy would grunt and shoot a load in me, my Master would ring that bell so that each and every single man would cum with me and in me at the same time. My sister saw this and realized I had been trained to orgasm on demand by her new Master. Our Master taped a pulsator to each of our clits and increased the frequency of our climaxes. My sister and I began sharing each others orgasms through our kissing. Each time she would climax, I could feel its exact intensity in her lips, tongue and the passionate kisses. I gave her every single bit of my climaxes also. Her and I soon became lost in each other and a bond that only 2 women can feel was being forged. It was like we knew we were being fucked, but only used those cocks and the clit vibrators so that her and I could share each others big and small orgasms with one another.
My Master then separated us and put us side by side. He had 4 lines going, 1 on each of our pussy's and one for oral sex on each of us. My heart sank and she started crying. We could see each other getting pounded by cocks in the mouth and being bounced by the fucking going on behind us. Her tears didn't stop. Our Master walked up and told her to quit crying. She couldn't help it and he left, but returned with the metal nipple clamps with rubber gromets installed. I knew this was going to hurt her nipples badly. He then said if you won't obet, you'll pay. He put them on her and her was went from tear stained to flush red with streams of choked back tears. Then he squeezed the nipple clamps super tight and she jumped up and down for 5 minutes like she was walking on a bed of coals. Then my master got out his riding crop. I knew he was serious when I saw him cracking the crop againts her ass. Then he moved up her back and all around het yiys and the on her stomach and sides. She eventually understood that either Master gets what Master wants or she must pay with pain and tears.
Master wants us both to fuck all his friends. She was much smaller and petitely built than myself and as the night got longer and longer and the lines in front and behind just seemed to get lonher and longer, she passed out several times. But those men just kept holding her up and fucking both ends. I would see her passed out and then some guy would shhot a load of cum down her throat and she would wake up gagging on his load. I was also having a hard time staying awake. I kept slumping, but I wasn't passing out. Then my Master took us both into the bedroom and gave us 2 pills each, we swallowed the sleeping pills and soon fell asleep next to one another. I woke up first the next day about noon time, a guy was on top of me, fucking me hard and fast, my pussy was full of cum and I looked at my new sister, a guy was fucking her too, but she was still asleep. I got up to go the restroom and when I sat, the sperm flowed out of me like a river. That is when I knew that I had been fucked all night.
A new guy had started on my sister when I got back. The sheet was drenched in a puddle of sperm. I layed back down and a new guy entered me. This kept up for another 3 hours and then I started seeing faces of men that had fucked us last night. My new sister woke up to the bumping and grinding of her pussy and after she went potty, she came back and saw the line was short now. We both finished off these cocks in about 2 hours and we looked at one another and our tummy's growled. Our Master walked in and smiled at us. My sister's tits & clit were completely numb from the metal clamps and vibrator all night and morning. Then our Master told us to shower and get dressed. I didn't have clothes, because he cut them off me, but didn't say anything. We took a nice long shower together. We caressed and massaged one another as we kissed. Then we both got dressed in clothing our Master had bought. He locked up the house and took us both out to dinner. I found that I hard a hard time keeping my hands off of my new sister. I had never felt a softer more gentle pair of lips pressed against my lips as hers were. I was fascinated by her completely and I think she was falling for me as well. We were the same age, shared a super demandiung Master and found it real easy to get lost in each other.