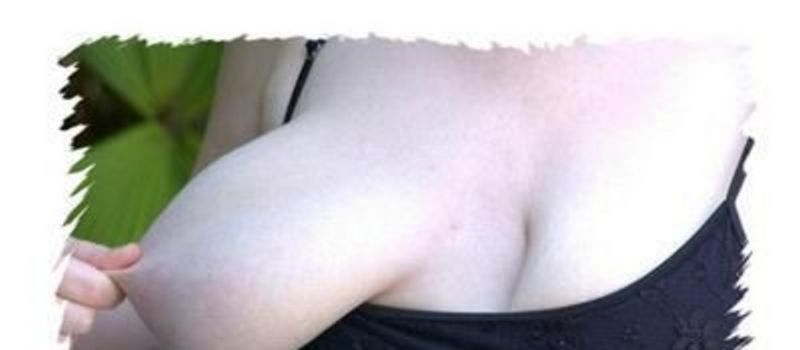 My True Nympho Sex Story VIII
BY: Kelly Da Brat
He took us to an Italian restaurant and he of corse ordered for us. He could see that we were very much into each other and I could tell that it turned him on. We both kept rubbing each other under the table and eventually were sitting so close together that we were almost touching. Then our food came, my Master whispered something to the waiter and we ate. Very little was said because we were starved. The waiter brought us 2 bottles of wine. Then he winked at us which I thought was a bit rude. He kept looking down my blouse as he poured the wine. After we finished, the restaurant was just closing, our Master paid the bill. I saw the waiter outside by our car when we got there. After our Master opened the door he got in and said, "Girls, your sex paid for the dinner and wine".
You 2 are the property of this man for the next hour. Then our Master drove off, parked the car and left us with that man. My sister follwed my lead and we both stripped. He was much more fascinated with my breasts than anything else, but I was still fascinated with my sister. He put me on top of him and while I was riding his cock, he sucked my right vreast as my sister was fondling my left breast. Occasionally I would pretend to cum and squeeze my temporary Master, but when I orgasmed for real I always shared it with my sister through a kiss. He came inside me, I whispered to my sister that she shoulkd suck his cock clean, drink all the cum and suck his cock hard again to get a good report to our Master from this waiter. She smiled, nodded and came to life on that cock. He was hard again and then she pushed me aside and climbed up on that cock and fucked him like a bangee. He kissed us both, played with our bodies to his hearts content.
He was still at it when our Master came back. Then he got out and spoke to our Master, then shhok his hand and walked off. We started to get dressed and he said, no, stay naked. We were cold, so we hugged and kissed all the way home. When we got home, we saw a bunch of people outside waiting. It was about 10:30 at night and I was a little stunned. I looked around and saw some of the same faces, but also a lot of new ones. Then I saw everyone holding a six pack of beer & a $5.00 bill. Then I realized why it was so important to finish fucking every one. They supplied all the beer and paid $5 for a turn to fuck one of his slaves. I showed this to my new sister and told her this was not right, he was turning us into whores. We finished out the weekend, but never let him command us again. From then on out, we were sisters forever.
So much so that we constantly are dinner at each others houses. We were inseparable and sexually into each other. She understood my need for men and learned to share many of these experiewnces with me. At first she would just be with me before and after school when I was having sex, but then she too started becvoming sexually active with men. We worked it out so that we were together with 2 guys at once. Then I told her about the sex with my brothers. I told her that it started with them and I will have sex with them whenever they need it. I explained that sex to me is purely recreational, so it was just like when I used to wrestle with them, we are just having fun. She understood and told me she would take care of the other 2 brothers for me. And she sure did, quietly and discreetly. She even started coming with me when I would fuck my brothers that I serviced. They were each shocked at first, but then she would join in take turns with me and when one was fucking my brother the other was either kissing him or her/me. And her nipples of course got a lot of attention, but my breasts remain the tits of choice.
This went on till I turned 21. My brothers were older than me and were moving away. They were getting on with their own lives. My sister was now 19, and a beautiful young lady. She asked me one day why my dad was never with other women. He was about 46 now and had thiining hair. I told her he misses my mom too much. She felt sorry for him. She stayed the night, we were friends as far as my dad was concerned and it was just him and us in the house. I saw her get up quietly. I pretended to be asleep and she slipped into his room. I got up when she didn't return, then I heard familar sounds from my dad's room. I was happy for my father and I went back to bed. I woke up the next morning and I was the only one awake. So, I went back to my room and layed back down. I saw the door creaking, then my sister jumped in the shower and I got up, locked the door and joined her. I looked her straight in the eye after a very tender kiss and said, sooooo
How was he? She knew I knew and said, quick at first, but had a lot to dish out. But he'll get better with practice. I smiled and said thank you, she kissed me and I went down to my knees and licked her pussy clean. She did the same and then she got up and made breakfast for all of us. An outsider would have never known that my best friend was servicing my father, but she was and was there as much as my dad needed her. I began to see my change before my eyes. He began dating again and all of a sudden had women folk staying overnight. But my sister always serviced my father in the in betweens and even after I left home, she continued to do it until he got married again...
**Is it a true story?
The events of my youth were all compressed. It didn't all happen at once. But, I certainly did get myself into a huge bind when I was younger. The events are all true. I have relayed the story before and had mixed reactions. When I hooked up with my sister, (best friend), things leveled out for me a lot. In retrospect, I was looking for acceptance and I ended up letting people take advantage of me. I still love the BDSM lifestyle and know a lot of people that do too. I just practice it with people I can have fun with and still seek partners online, in clubs etc. But, now when I think about my past, I look on it as a growing experience (one which I will avoid in the future, hehehe). I hope that answers your question.
BY: Kelly Da Brat