My Personal Truth or Dare Experience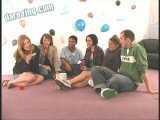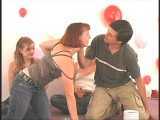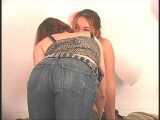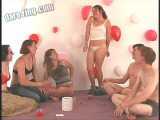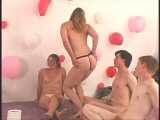 Finding Another Couple to Play with Online ...
This is my own personal story of my experience playing truth or dare with my Ex-girlfriend Joy. This was about 7 years ago and I still remember it fondly. It also was an influence - along with my experience with truth or dare yahoo and msn groups - in starting this site. I have to say that it was a lot of fun and that none of it is embellished. It is exactly as it happened. - Webmaster

I don't usually like to talk about myself here at todp but since this episode is so relevant to the site I thought I might as well share it. Joy and I were a couple who got along well and had vivid imaginations! Everyone got along well with her and she was an easy going person. We had often fantasized in bed like many people do and thought about what it would be like to play truth or dare with others. So we placed an ad online looking for people to play with since we weren't comfortable asking friends. Most of these sites are very similar and two that I recommend are THIS ONE, which is the one we used and has a large database of members. It's pretty much a numbers game meaning you have to send messages to lots of people daily to get a response and we got several. After exchanging emails we decided on this really cool couple who wanted the same thing we did. We met them at a coffee shop and after an hour or so felt excited as they invited us over.

Once there, we looked around thier house (took the tour) and got some snacks, drinks and were sitting in front of the TV. They asked us if we wanted to play a boardgame and we said sure. At this point we didn't stress it had to be truth or dare but just a game that was similar.

On the TV screen was a computer game ... they had their computer hooked-up to the TV so I said "what's that?"

The guy told me it was a Truth or Dare type game he downloaded free from the net. After asking lots of questions we decided to try that game since it had different levels of dares and we'd only be doing level 1 to start.

Everyone must have been feeling good that night because I've never seen Joy agree to that kind of game so easily ... even though it didn't go far in terms of risky dares.

The other couple were in thier early 30's and a bit older than us. His name started with a "B" and hers a "G" so I'll refer to them like that.

We entered our names in the computer and it would tell someone to do something either to themself, the group or someone else.

The first level were unexciting dares like, tell the next person a secret...take off your bra under your shirt...sing for 30 seconds...etc...

After about an hour like this, we all decided we'd like to try one level up. These dares got a "bit" more risky but we all nervously agreed that if someone didn't want to do a dare, they didn't "have to" .

G went first and the computer said for her to give me a deep kiss for 30 seconds!!!!! It surprised us all and everyone hesitated not knowing what to do!! But since nobody said anything, we all thought it was okay. G moved closer to me...very slowly so as to allow time for Joy or her husband to object...no objections...she finally was face-to-face with me and planted a long, passionate, deep kiss with tongue...as she kissed me she was pressing her body into me!! I was BLOWN away!!!!! It was so intense!! After the kiss I just stood there shocked that I had just made out with another woman in front of my girlfriend and her husband ... and it was fantastic!! I felt kind of weak and looked around for disapproval .... instead the other 2 seemed fine with it. This was gonna be a good game!

The next turn was for B. He had to spank Joy over her pants. So she bent over on all 4's on the carpet and he gave her 3 good spankings, not too hard, but hard enough. Cool!

Then it was my turn. I had to massage G while she was lying on the floor. I had to start with her legs and work up to her Butt. All done with clothing on.

Then Joy's turn. She had to sit on both of the men's laps for 10 seconds each.

Then it was G's turn. I sat in front of her while she massaged my neck...and decide to feel off my chest and back too ( that wasn't part of the dare).

B's turn. He had to takee off his socks ( big deal).

My turn...( I had to kiss G from the toes up to her forhead) ... when I got to her lips we again locked them and pressed against each other as hard as we could...her husband said " that looked intense!" and it was!! I was rock-hard and I knew she was wet. Joy didn't seem to mind, actually she looked turned-on watching me.

Joy's turn and she had to kiss B. They did the same thing that I did with G ... but they wouldn't stop after the 30 seconds LOL ... they kissed for about 45. I couldn't believe that I could get turned on watch Joy kiss another man like that!! This game was picking up speed and momentum.

We went up one more level.

G's turn. She and Joy had to remove thier tops and show us thier boobs and keep it that way for the rest of the game. They didn't miss a beat as they were topless in no time caressing thier breasts for us...Both guys were turned on like crazy watching our girls take off thier tops and also looking at the other girls boobs!

B's turn. All the men in the game had to strip to thier underwear. We did no problem...now both of us were in our underwear and showing obvious excitement. This game was now out of control! We didn't know how far it would go yet we didn't want to stop. We were all so stimulated and had these intense feelings.

My turn. I lay down as BOTH women had to suck on my nipples for 30 seconds...the best part was having thier boobs brush my chest and stomach as they did...I wanted so badly to grab them.

Joy's turn and she had to kiss G !!!!!! They immediately locked lips and proceeded to kiss passionately! My God what a sight! Both women topless, thier breasts squishing against each other making out. I swear both of us guys almost came right there. It was something to see. When they stopped I could see that both girls were flushed, had hard nipples and loved it!

I looked at Joy as if to say " are you okay with this so far? " and she just smiled back! Good.

We went up another level....

G's turn. She had to take me into the bathroom (alone) and strip completely nude...then rub herself on me. I eagerly went and we left the other 2 alone. She was kinda nervous but did it anyway...when she was nude...I was in heaven! She then rubbed her body onto me and then even put her had down my underwear and gave me a few sqweezes!!!! We went back.

B's turn. He had to lean up against the wall, pull down his boxers and ask 1 female to blow him!!!! Of course he choose Joy and she looked at me, I nodded and then she just lunged at his cock!! I couldn't believe what I was seeing!! My woman blowing another man. I felt a twinge of jelousy but an even bigger burst of lust!! I loved watching it. Both G and I went close-up to see Joy's mouth slide slowly up and down his cock. Wow...

My turn. I had to eat Joy out but through her pants...it was fun but we were way past that now...

Joy's turn. She had to lie on the floor while all 3 of us caressed her body!! SHE LOVED IT!!! She had 6 hands all over her breasts, legs, butt, back, groin...she was writhing and bucking her hips in the air which indicates to me that she wanted to be fucked badly....

G's turn....but nobody could take anymore...somehow...the 2 girls were lying on the floor and us guys got on top of them...I got on top of G and he got on top of my Joy!!! We all were naked in no time. And kissing wildly! I was sucking her breasts and she moaned loud!! We were dry humping and I looked over and saw that they were too...Joy was in another world....

Then we stopped briefly not knowing how far to go....but still played...they both started touching Joy. G had her fingers inside her while B had his cock in her mouth!!! The 2 of them just kept working her and working her!!!! Joy was out of control ... (later that night when we were alone... Joy told me that at that point she wanted to fuck them both so badly...I almost came hearing that too)....

Then they stopped and B suggested that G's fantasy was always to have 2 guys...so he entered her from behind while she had me in her mouth from the front!! It was all I could do to not come within seconds!!! I had seen this kind of stuff in porns but now I was in a threesome inside in a beautiful woman's mouth while her husband fucked her AND my girl was watching and touching herself......!!!!!!!!!

Then I was in Joy from behind while she was EATING OUT G !!!!!!! OH MY GOD!!!! I don't know how I held off cumming....I really don't..... watching her eat out another woman while she was cumming from me ramming her...wow....

Then we stopped again....we all wanted to cum....

The guys lay down on the floor and our own girls got ontop of us and rode us...we fucked while another couple was doing the same thing beside us....they were watching us too...we all came withing 60 seconds...

At the door , they kissed us goodnight...and the girls kissed too....then we went home and had sex again, and again, and in the morning...and again that night...LOL

We never did anything like that again...but it opened our eyes to the possibility....

So now you see why I love this game so much and created a website for it. Adults need to play too and this is one way for them to have fun. I hope you enjoyed the story. Again it is 100% true and I even left out a few minor details. This really happens to people all the time. - Webmaster


MILF PROFILES
*** LOCAL ADS POSTED FOR SEXUAL FUN !!!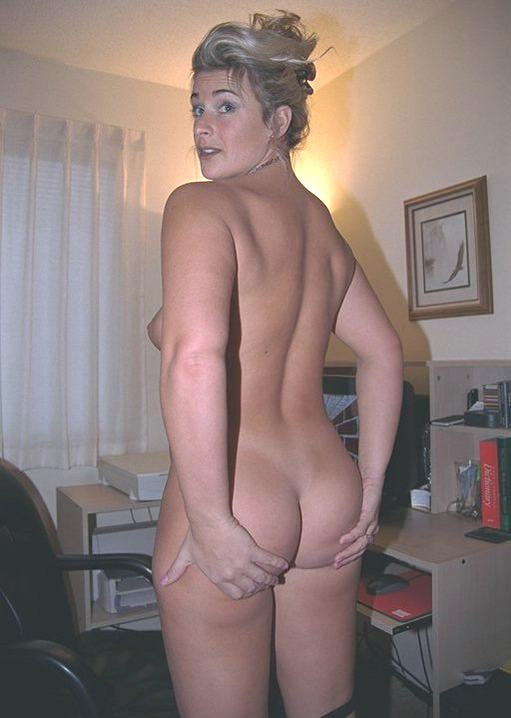 All milfs and wives are sorted by location. To see who's available in and around your area just use the search option for the age range you prefer, and your city or zip code. The MILFs are single, married but looking, or in open relationships and most have busy lives being moms and working. So discretion is preferred and they are usually quick to act without much in the way of gamesmanship.

CLICK HERE TO SEE PROFILES!


MORE MILF PROFILES