To this day I still have never quite forgiven Erica for the way she turned on me at the laundry mat dare. I finally came up with a plan to get even with her. Last night we went out to the bar and were have a great time. It was girls night out and we where having fun. Perhaps a little bit too much fun. After much debating I finally convinced Erica to enter a bet with me.
The bet we made was to see which one of us could get the most drinks bought for us by strangers at the bar. When we tried to figure out what the bet would be I immediately suggested that the loser would have to a dare of the winners choice. Erica wouldn't go for this. She said she would only play along if we determined the dare first. We finally came up with this dare. The loser would have to get there picture taken nude. All in all a great plan I thought except for the fact I forgot that the winner would be very drunk by the time the night was over.
We left for the bar and where having a great time. I didn't take much to get a guy to buy me drink. Then Erica found someone and the game was on. We must have stayed at the bar for a good four to five hours. When we finally left we where both smashed and I had FINALLY WON A BET!!!!!!! I was so excited. This was the first time that I had won a dare bet and I could wait to make her pay.
Erica looked pretty nervous but as I said before we were both smashed and the whole thing started to become really funny to us. Once we got back to our apartment I raced for the camera. This is when Erica decided that she wasn't going to make good on her bet. I quickly told her that a bet is a bet and I remembered her making me do something a whole lot worse then posing for a camera. She finally agreed to do it but only if when we where complete I would erase the pictures.
I had a lot of fun on the photo shoot. We took pictures from many different places in our apartment. I was having so much fun I even posed for a few pictures myself. When the drinks finally sank in Erica decided she had to go to the bathroom. When she was in the bathroom I switched memory cards in the camera and was able to keep a copy of the pictures. She really thinks that I erased all of the pictures. Little does she know. But now it is my time to get even so I decided to post her pictures on this site. Here they are.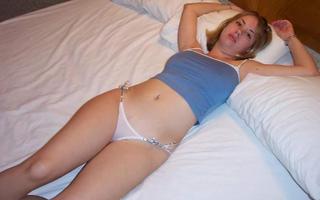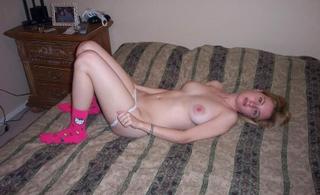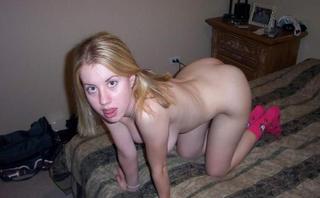 While I was writing this note I finally mustarded up the courage to post my own pic. I had been getting so many requests that I finally gave into peer pressure and here it is. I hope all of you enjoy it.
SEE THE FULL SIZE PICS AT MY PAGE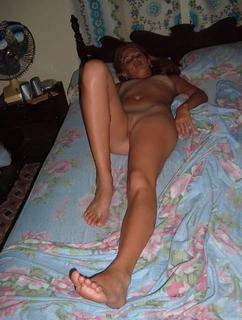 centraljill@yahoo.com