Links

archives
Other Archives

Feeds: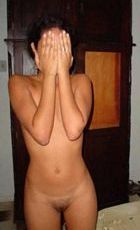 Carol-Ann
Saturday, January 28, 2006
Sex Outside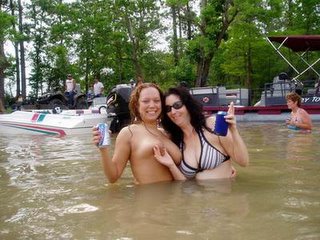 I have this 'fetish' for enjoying sex in the open air. Maybe it has something to do with the first time I had any sexual contact with a boy, when we fumbled with each other in the barn, the cowshed, the woods and the haystack. (Dad was a farmer). Anyway this pic was taken at a friend's cottage and the 'friend' is pinching my nipple. She knows all about me and my public sex ways. Sex outside a great turn on. It is just natural. Whether u got to hurry cause it is a little cool, it is rainy or a beautiful day. I feel I have stronger more intense orgasmns when I'm outside. I especially love doing it in water like a lake or waterfall! Makes me cum like crazy! I think it's the natural feel of the wind, the ocean and the fact I might be seen by someone else. I really do enjoy showing off my body, and my fantasy is having sex whilst being watched by a guy, whose jacking off his stiff cock.
Love Steph XX
READ PEOPLES SEX DATE STORIES
Thursday, January 26, 2006
Jen Uncut Accepts the Dare Challenge
Sunday, January 22, 2006
Surprise Boob Flash!
Saturday, January 21, 2006
Thursday, January 19, 2006
Skinny Dipping In The Hot Tub
Wednesday, January 18, 2006
Cassey Gets Pussy Shaved By Sara
Please Email Sexy Sara With Your Comments :)
Tuesday, January 17, 2006
Girls Night Out
Monday, January 16, 2006
Wife Lost A Bet
Friday, January 13, 2006
Nude Self Pics - Oldie But a Goodie!
Thursday, January 12, 2006
Naked Couple Phil & Sara Together
Tuesday, January 10, 2006
Titty Pics
Monday, January 09, 2006
My First Time Lesbian Experience
Sunday, January 08, 2006
Flashing At The Tool Booth
Thursday, January 05, 2006
Sex in Public
Tuesday, January 03, 2006
Naked Run
Nude Wife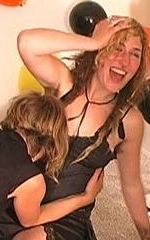 DARE GAME
Hot Pages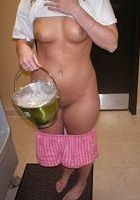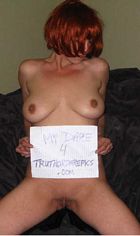 STATS

More Sites