Links

archives
Other Archives

Feeds: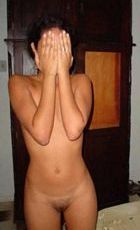 Carol-Ann
Friday, January 29, 2010
Pink Lips Loved Your Email Feedback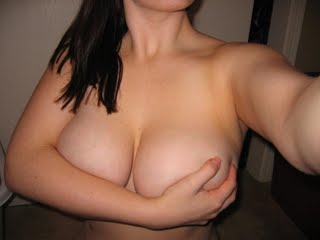 Webmaster,
Well first I wanted to thank everyone for the awesome responses! I was playing with myself today and I got bored and decided to take some pictures! Hope you guys enjoy them as much ...
READ THE REST HERE
.
DARE GAME
***Note - I still have a few dares in my inbox so if you don't see yours posted yet no worries. It will be on Monday. Thanks for your patience. Webmaster
Minx & Anal Sex for a Whole Month?
First Time Wife
T & M - Enjoying this Site with Her Ex
Ella & Jaxson Play with Whipped Cream
Kinky Cuple Enjoy Public Flashing
Sexy Heels 1st Post
Thursday, January 28, 2010
California Couple is Loving Your Feedback
Andrea's First Submission in a Black Thong
25 Pics of Bottomless Girls!!
C & C Having Some Fun with Pics
Katie Strips for Friend's Birthday
Red Queen went to a Strip Club
S&W with More Hot Pregnant Pics
Heather After a Night of Fun
Wednesday, January 27, 2010
Surprise Wife Sends in a Few More Hot Pics
Young Couple's First Post & Needs Encourangement
Hot Ex Wife & Her Games
Southern PDX Couple Using BodyPaint
Mobile Wife Turned On by Your Responses
Wife Ash & Her Boobs on Display
Tuesday, January 26, 2010
Amber on a Car Nude via a Dare
Phone Chat Wife Gets Topless for Other Hubby
Showing Wife's First Dare
XXX Wife Sends in Her Weekend Pics
Belle in Sexy Lingerie
New Pics from the 'Webcam Wife'
Southern PDX Couple Flashing Truckers Too
Monday, January 25, 2010
Hot Wife Sunshine Does A HOT Bus Stop Dare
Stizzy's Sexy Bikini Diary Continues
Brittany's 2nd Post - In Lingerie
Our Naughty Neighbour Sends us Her New Years Pics
S & W - Sexy Nude and Pregnant Wife
Sexy Arse
KZN's First Pics
Friday, January 15, 2010
Kelly Flashes Truckers From Her Car ! - (also see note)
Genevieve Does the Dare Challenge
Minx - Answers Your Questions !
J & V - Getting Ready for Some Naughty Fun
California Couple Having Some Fun
SassyCat Sends in Some Action Shots
Pool Wife
Ella Poses Outside in the Cold
Gator Thong Wife in More Gator Gear
Thursday, January 14, 2010
Stizzy Keeping a Holiday Dare Diary
25 Pics of Women on Vacation!!
Webcam Wife's First Dare Pics
Hot Wife Ann is on the Mend
Libby Flashing Around Town
'Wife Pix' Wife Looking for Suggestions
Rat n Mouse Dedicate Pics to Friends
Veronica Takes a Walk in the Country
Wednesday, January 13, 2010
Crissy's Gorgeous Eyes & Some Ass Pics
Violet & Sunshine Submit a Double Dare
California Couple Does the Dare Challenge
Red Queen Sends in a Few More
Chatting Wife in Front of Her Laptop
Idaho Couple Sends in Their Pics
Correction with Minx's Last Submission
Tuesday, January 12, 2010
Genevieve Modelling Lingerie for Fiance
A & B and 'Her' Phone Pics
Ella & Jaxson & the Dare Challenge
SSS & Her New Outfit
The XXX Wife Loved Your Comments & Sends More
Kay Snaps a Few Quick Pics for the New Year
Mr R's View of his Aussie Girlfriend
Monday, January 11, 2010
WaterLovers Send More Sizzling Pics from their Boat
Blondie Tries Some Pole Dancing
Meredith Sends in Pics to Surprise Hubby
'Wife Pics' Couple Send in Close-Ups
J & R - More Pics and her Fantasy
Friday, January 08, 2010
More from MINX
D & J - Nude vacation Pics
More from Lauren
More from the 'Surprise Wife'
Sexy Tenant
Thursday, January 07, 2010
More from Sexy Serena
Sexy GF
25 Pics of Girls in Cars !!
More from Wonderful Wife
More from B & J
More from Judy in Her Sexy Costume
Wednesday, January 06, 2010
More from the Green Fairy
More from the 'From Behind' Wife
S & D - Shy Girlfriend
XXX Wife
Hot Wife Sunshine Flashes in Restaurant
Tuesday, January 05, 2010
More from Melissa
More from Raunchy Robin - Self Pics
More from G & S - Sexy Swingers
More from the New Cummers
More from the 'Gator Thong Wife'
Monday, January 04, 2010
More from 'Lemon Drop'
More from Crissy Showing Her Hot Boobs
More from the 'Nice Tits Wife'
More from D and M
More 'Wife Pics' Wife
Mobile Wife Sends Cell Phone Pics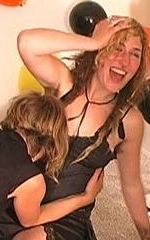 DARE GAME
Hot Pages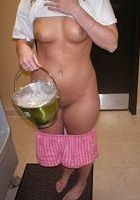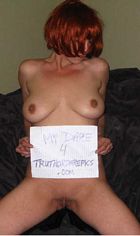 More Sites